In addition to her impeccable style and her easy charm, the United States First Lady Michelle Obama also has rhythm in her veins and she ain't afraid to show it.
In fact, she doesn't shy away from showing off her funny, fancy moves during her many appearances.
Here's some of her fancy footwork on display. Happy dancing to you…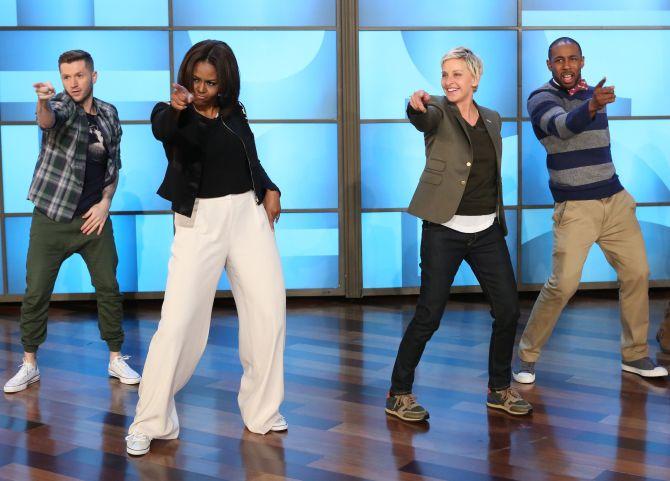 On Saturday, FLOTUS broke the Internet when she took to the stage on The Ellen DeGeneres Show and put her best foot forward, dancing to Bruno Mars's Uptown Funk. Photograph: Ellen DeGeneres/Instagram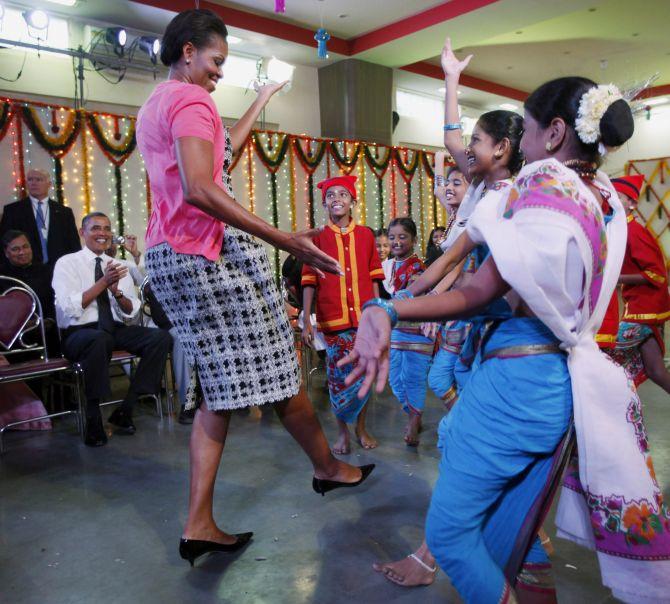 In 2010, when US President Barack Obama and Michelle visited Mumbai, she stole the show with her koli dance moves. And sorry, Barack, she won the dance-off hands down. Photograph: Jason Reed/Reuters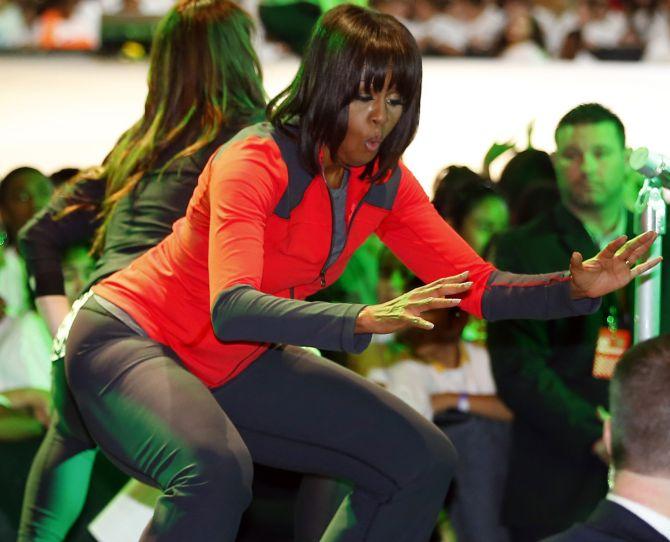 Michelle isn't afraid to get down and groovy at an event to bring physical activity back to schools, hosted by the American Alliance for Health, Physical Education, Recreation and Dance and the Alliance for a Healthier Generation in Chicago, Illinois and here shorty got down, down down! Photograph: Jeff Haynes/Reuters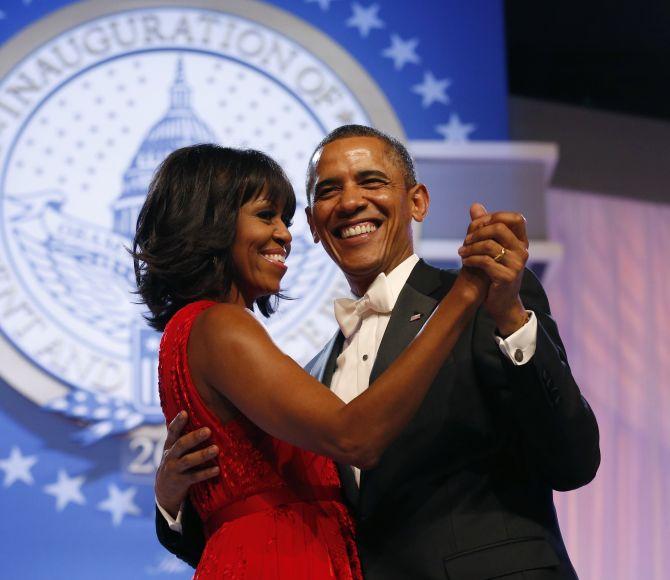 Michelle proved she's got grace when she waltzed at the US president's second term inaugural ball. Photograph: Kevin Lamarque/Reuters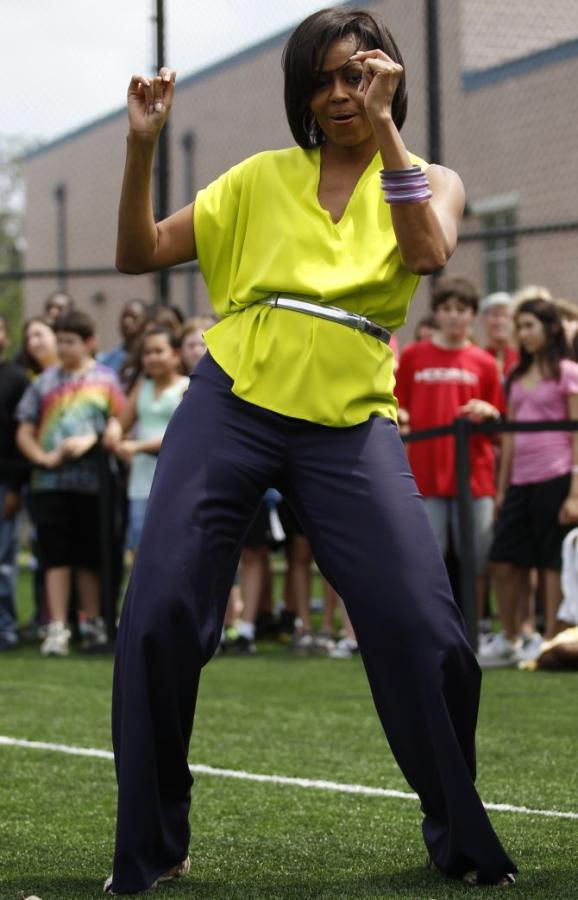 It's a well known fact that Michelle loves pop queen Beyonce. So, during one of her events to promote 'Let's Move' campaign, when one of Beyonce's numbers popped up, she couldn't help but start moving to the beats. Check her out here. Photograph: Kevin Lamarque/Reuters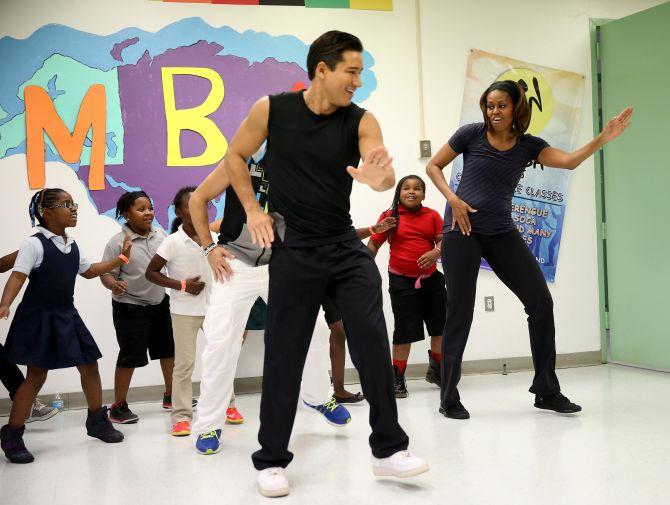 She's done the waltz, she's done the 'Running Man'. And then she did the salsa. On the fourth anniversary of her 'Let's Move' campaign, she joined TV star Mario Lopez during a Zumba lesson. Photograph: Joe Raedle/Getty Images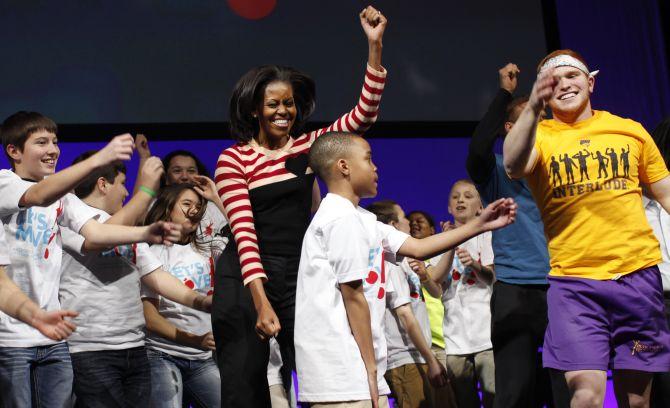 Michelle performs the Interlude dance in Des Moines in Iowa. The dance was created by University of NorthernIowa students and has gained worldwide fame on the Internet. Photograph: Kevin Lamarque/Reuters
And like any dancer worth her salt, Michelle also went dhichik when she went Bollywood. In 2013, she had a filmi Diwali and danced with all the thumkas with choreographer Nakul Mahajan. Photograph: White House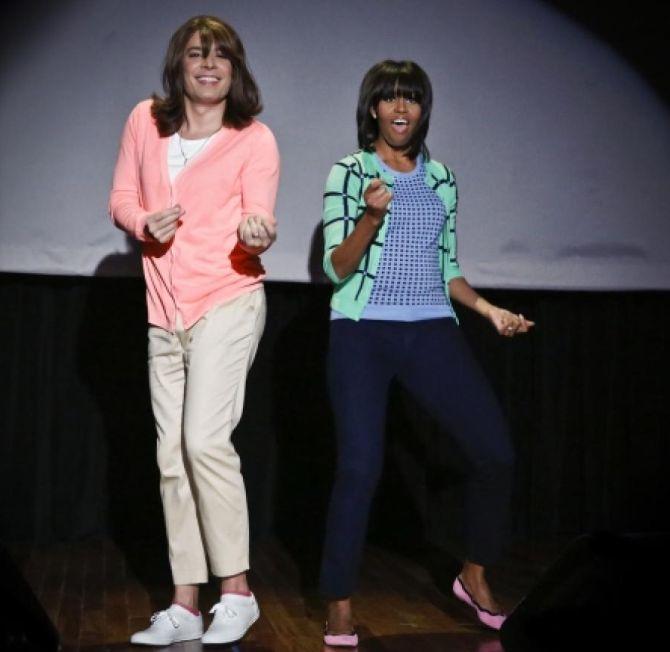 Michelle showed her sense of humour when she joined Jimmy Fallon in a sketch. She showed us what a mother's routine is like... through dancing.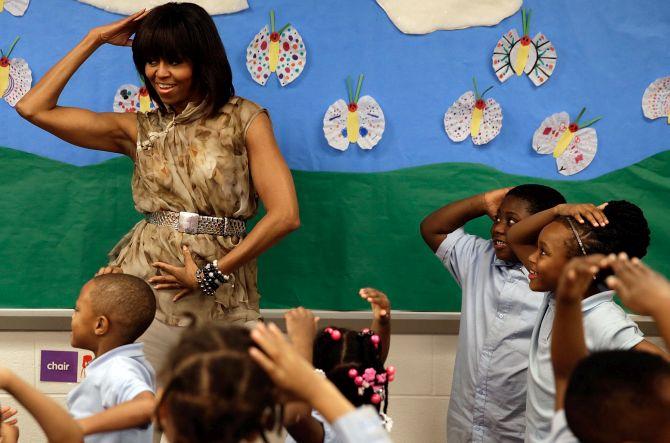 Is that FLOTUS doing the Macarena dance? Photograph: Win McNamee/Getty Images