There's a dancer currently kicking up a storm at the Rockefeller Center Plaza in New York.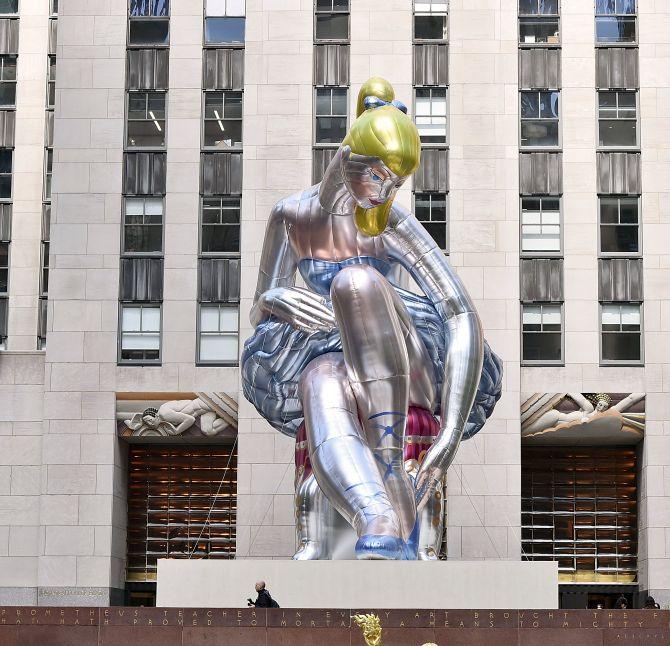 IMAGE: The 45-foot tall

nylon sculpture is based on a porcelain figurine of a ballerina in a blue tutu.

. Photograph: Mike Coppola/Getty Images
Pop-art prince Jeff Koons unveiled his latest public art installation, "Seated Ballerina," a 45-foot inflatable sculpture at the busy center and it will preside over the Midtown landmark until June 2.
The 45-foot-tall inflatable figure made of nylon in a light blue tutu is shown pulling on her pointe shoe and sits just steps away from the iconic Radio City Music Hall, home of the Rockettes.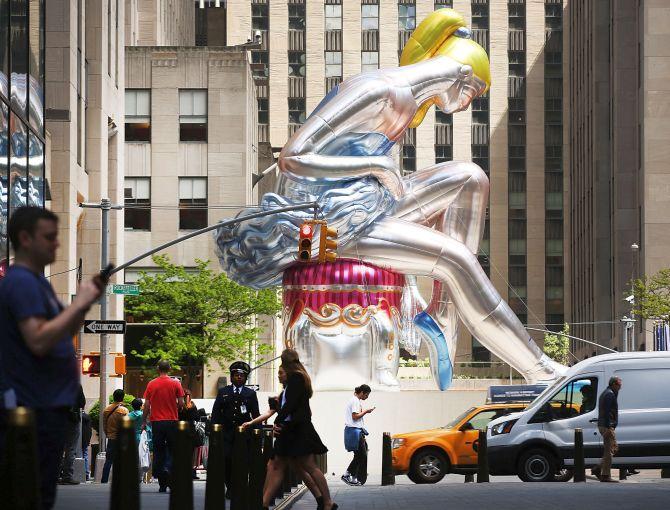 IMAGE: The structure took seven months to complete and will be deflated for safety purposes after June 2. Photograph: Mike Coppola/Getty Images
The work winks at Koons' most famous statue, 1994's Balloon Dog, in which the balloon animal is made of steel.
"Seated Ballerina" takes its inspiration from a small porcelain figurine also created by Koons for his Antiquity series and meant to be a modern depiction of Venus, the Roman goddess of love and beauty.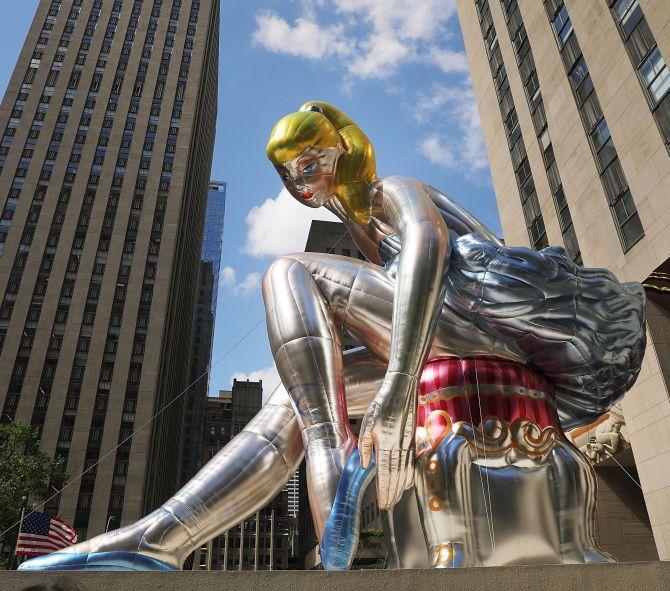 IMAGE: Presented by the Art Production Fund, the inflatable piece is on view at Rockefeller Center starting May 12 until June 2. Photograph: Spencer Platt/Getty Images
Koons says the work "conveys optimism and a sense of potential for the future." He says the sculpture is intended to bring awareness to National Missing Children's Month.
'Seated Ballerina' is the third Koons work to take up residence at Rockefeller Center. The artist's 'Puppy' was installed there in 1992 and 'Split-Rocker' in 2000.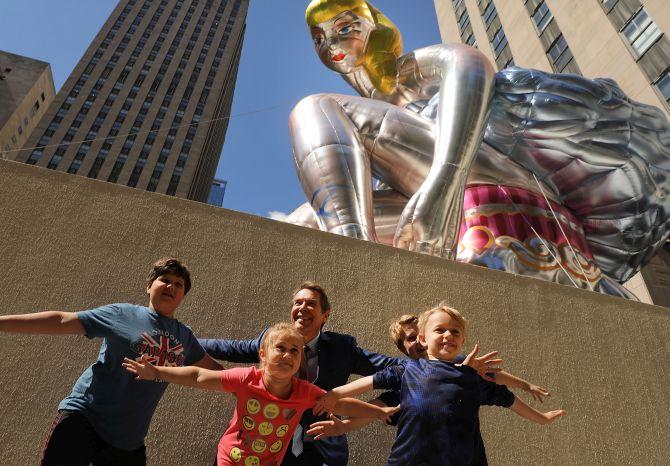 IMAGE: Artist Jeff Koons poses at Rockefeller Center with his children in front of the Seated Ballerina, a new public art project. Photograph: Spencer Platt/Getty Images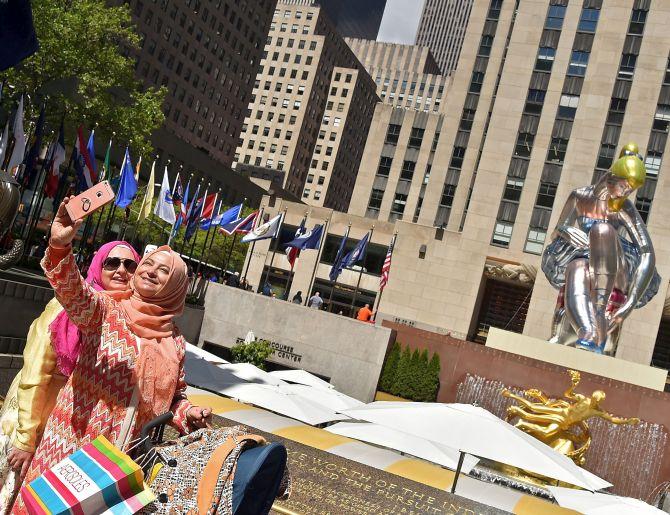 IMAGE: Spectators take a picture of themselves with Artist Jeff Koons' seated ballerina inflatable sculpture at the Rockefeller Center . Photograph: Mike Coppola/Getty Images