An exceptionally rare 102.39-carat diamond may become one of the most expensive stones ever to sell at auction when it goes under the hammer in Hong Kong in October.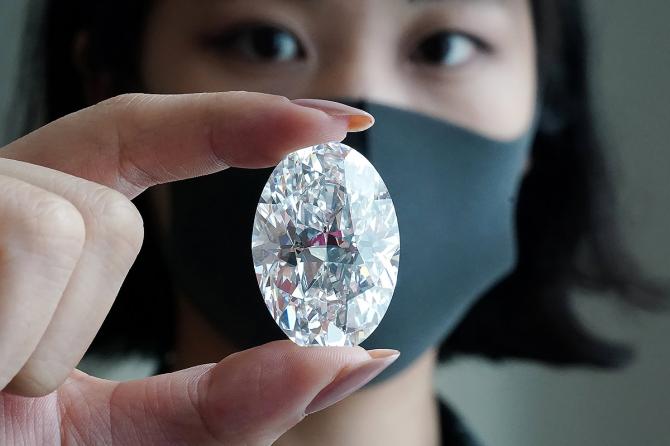 The stone, a 102.39-carat D Colour Flawless Oval Diamond, could fetch $10 million to $30 million (Rs 73.69 crore - Rs 221 crore).
Only seven flawless white diamonds of more than 100 carats have ever been sold at auction. It is the second-largest oval diamond of its kind ever sold at auction.
While Sotheby's doesn't have an official estimate, comparable diamonds have sold for between $11 million and $30 million in the past, said Quig Bruning, head of Sotheby's jewelry department in New York.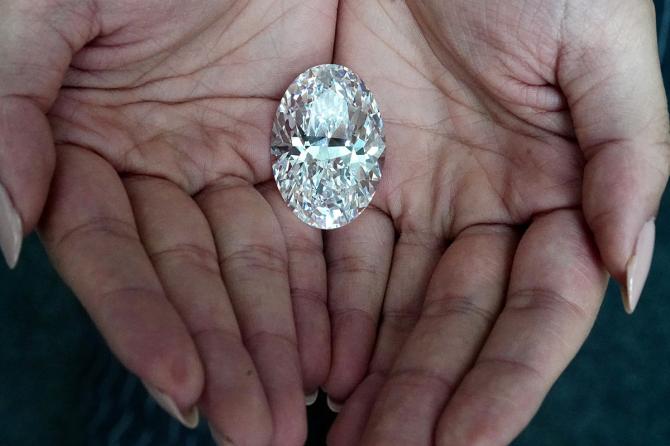 Cut from a 271-carat rough diamond discovered in 2018 in Ontario, Canada, the oval stone has achieved top rankings in each of the "four Cs" -- cut, colour, clarity and carat weight -- by which a diamond is judged, the auction house said.
The stone, described by Sotheby's as "the size of a lollipop," will be sold at a live auction in Hong Kong on October 5.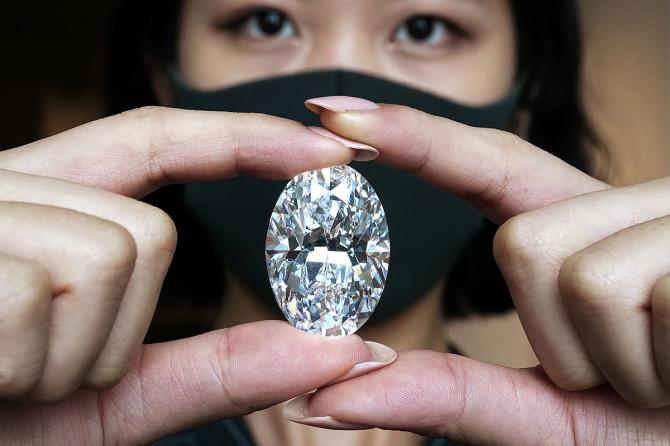 While white diamonds can attract huge bids at auction, pink and blue varieties have achieved even larger sums in recent years. In 2017, a 59.60-carat pink diamond known as the Pink Star became the most expensive jewel ever to sell at auction when it went for $71.2 million at Sotheby's in Hong Kong.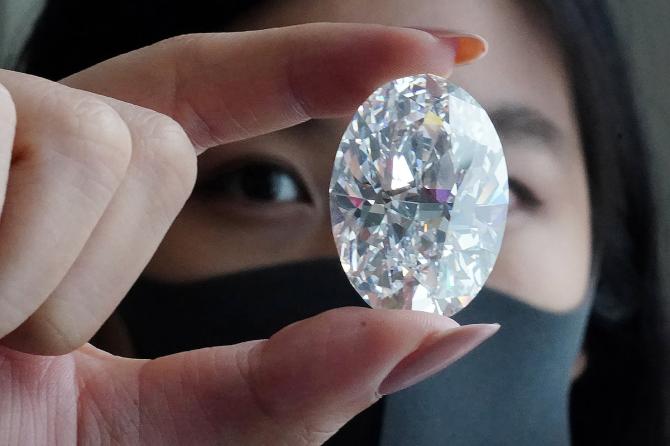 Two years earlier, the 12.03-carat "Blue Moon" diamond sold for $48.4 million, also through Sotheby's.