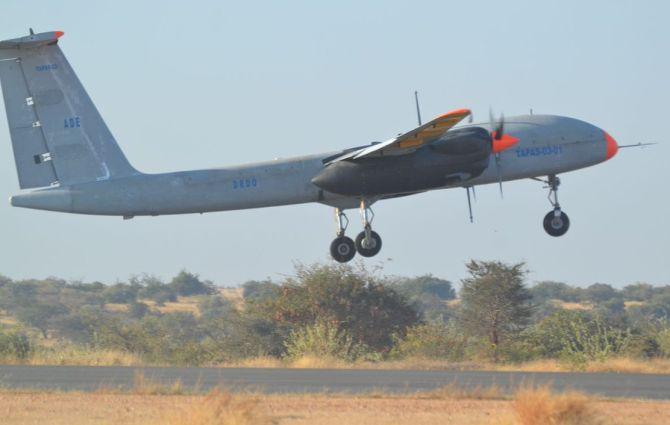 India's premier defence research institute Defence Research and Development Organisation on Sunday carried out "successful" test flight of its Rustom 2 drone, a medium-altitude long-endurance unmanned aerial vehicle, at Chalakere in Karnataka's Chitradurga district.
Rustom 2 is being developed on the lines of predator drones of the United States to carry out surveillance and reconnaissance roles for the armed forces with an endurance of 24 hours, officials said.
"The DRDO successfully flew its Rustom 2 today at its Aeronautical Test Range at Chalakere at Chitradurga. This flight assumes significance due to the fact that this is the first flight in user configuration with higher power engine," a statement read.
The DRDO said the test flight was "successful" and all its parameters were "normal".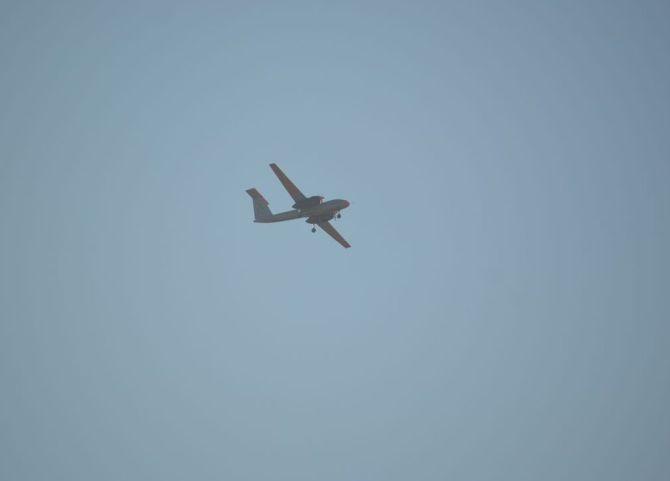 Rustom 2 is capable of carrying different combinations of payloads like synthetic aperture radar, electronic intelligence systems and situational awareness payloads, officials said.
DRDO chairman S Christopher, its Director General of Aeronautical System CP Ramanarayanan, DG Electronics and Communication Systems J Manjula and other senior scientists witnessed the test flight.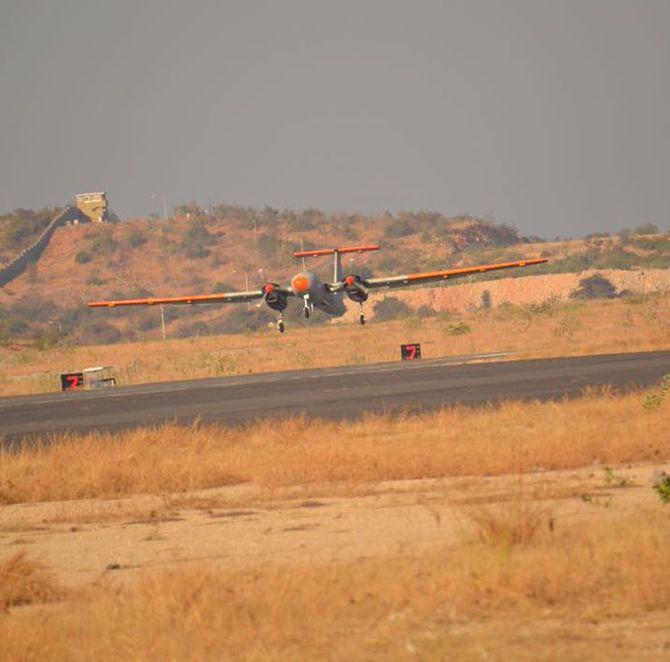 The around Rs 1,500-crore UAV project was initiated considering requirement of the the army, the navy and the air force.
The UAV has been designed and developed by Aeronautical Development Establishment of the DRDO, and aerospace major Hindustan Aeronautics Ltd and Bharat Electronics Ltd are its production partners.
Photographs: Kind Courtesy @DRDO_India/Twitter