As Iraqi forces are trying to recapture Mosul, the United States is playing the crucial role of adviser to flush out Islamic State.
US troops are providing air and ground support to Iraqi and Kurdish forces trying to dislodge Islamic State from Iraq's second largest city.
More than 5,000 American service members are currently deployed in Iraq as part of an international coalition that is advising local forces in a bid to recapture the third of the country the jihadists seized in 2014 when Iraq's army and police dropped their weapons and fled.
The US has launched thousands of air strikes over the past two and half years and provided aerial surveillance vital to pushing them back.
Here is a glimpse into US soldiers' life battling against IS.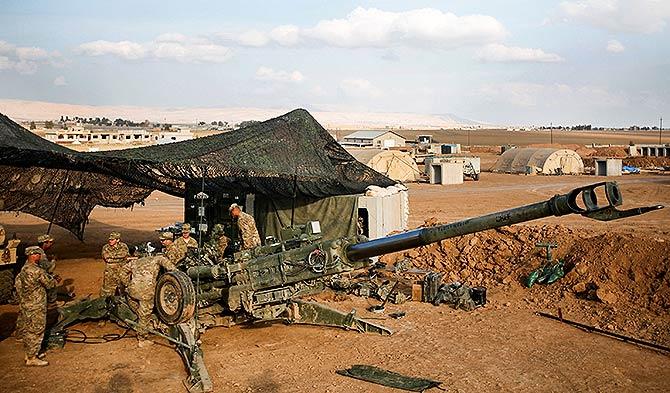 US soldiers from the 2nd Brigade, 82nd Airborne Division gather around an artillery at a military base north of Mosul. Photograph: Khalid al Mousily/Reuters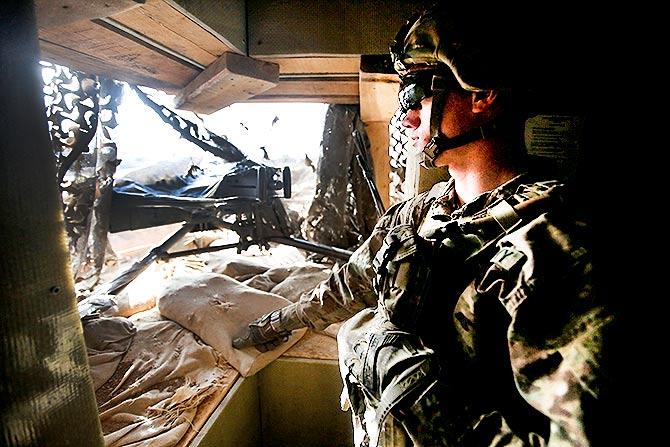 A member of the US army forces takes position at the US section of a base for Iraqi army and Kurdish peshmerga forces in Makhmour, southeast of Mosul. Photograph: Khalid al Mousily/Reuters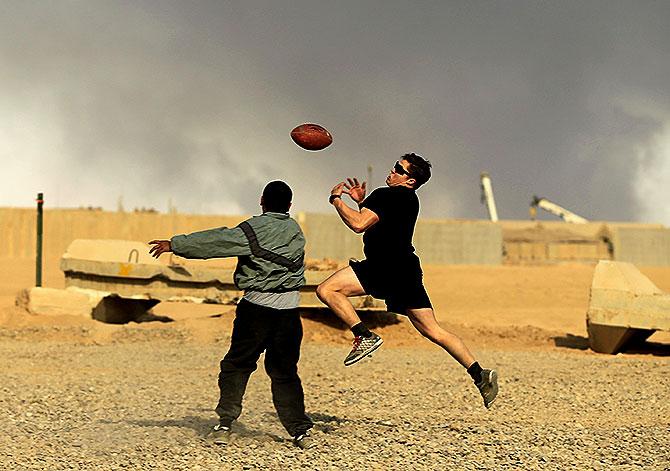 Soldiers play a game of football inside the US army base in Qayyara, south of Mosul. Photograph: Thaier Al-Sudani/Reuters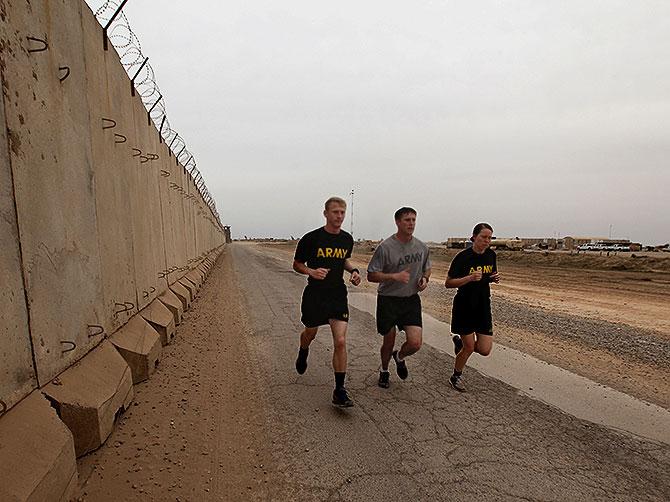 US army soldiers exercise at the Qayyarah West Airfield, Iraq. Photograph: Azad Lashkari/Reuters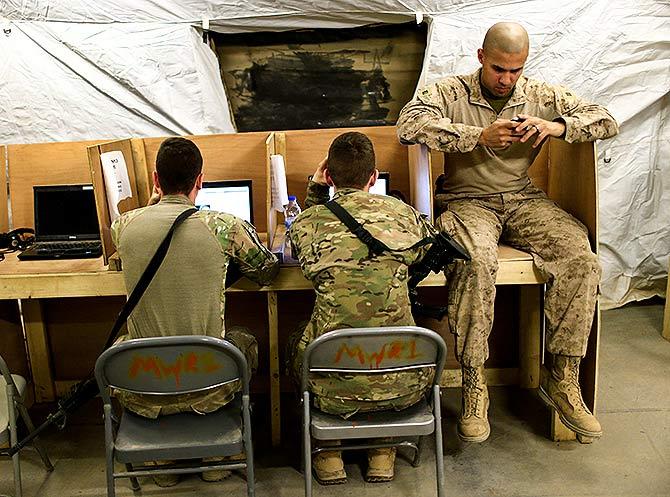 Soldiers talk with their families inside the US army base in Qayyara. Photograph: Thaier Al-Sudani/Reuters
US special operations forces members inspect a drone used by Islamic State militants to drop explosives on Iraqi forces, in Mosul. Photograph: Muhammad Hamed/Reuters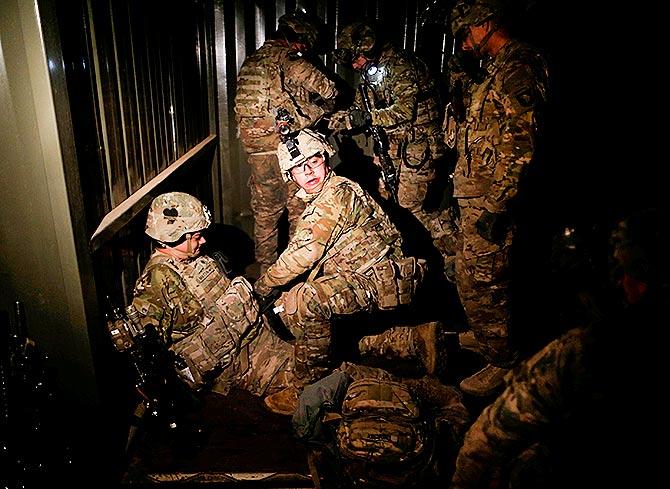 US army forces participate in combat training in the northern Iraqi city of Erbil. Photograph: Ammar Awad/Reuters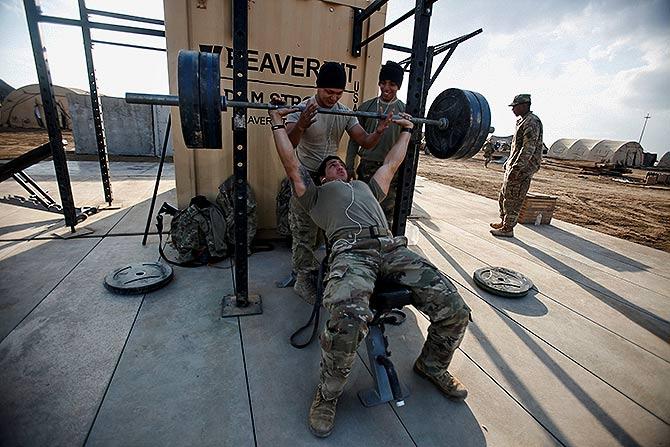 US soldiers from the 2nd Brigade, 82nd Airborne Division train at a makeshift gym at a military base north of Mosul. Photograph: Khalid al Mousily/Reuters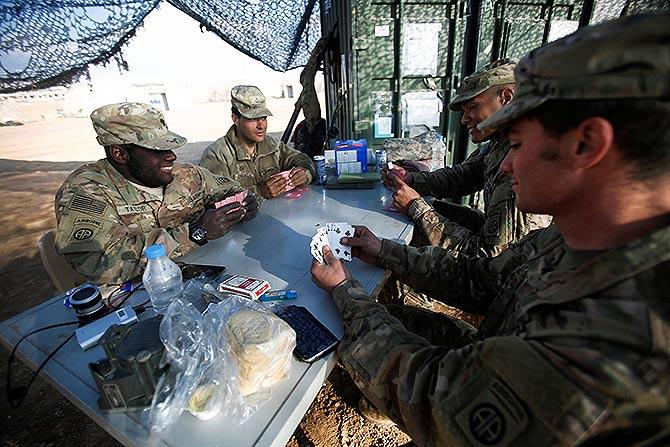 US soldiers from the 2nd Brigade, 82nd Airborne Division play poker at a military base north of Mosul. Photograph: Khalid al Mousily/Reuters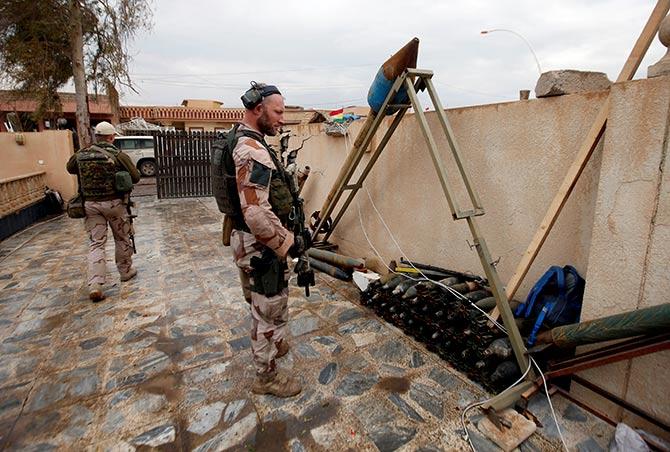 A US soldier looks at weapons and ammunition belonging to Islamic State militants in the town of Bashiqa, east of Mosul. Photograph: Azad Lashkari/Reuters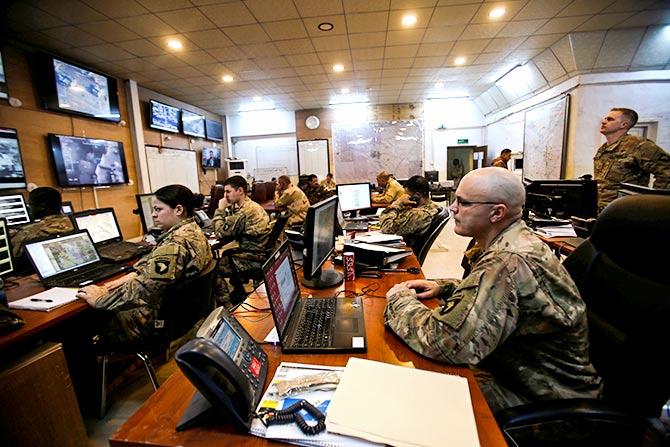 US army forces sit in a operation room with Iraqi army forces at the US section of a base for Iraqi army and Kurdish peshmerga forces in Makhmour, southeast of Mosul. Photograph: Khalid al Mousily/Reuters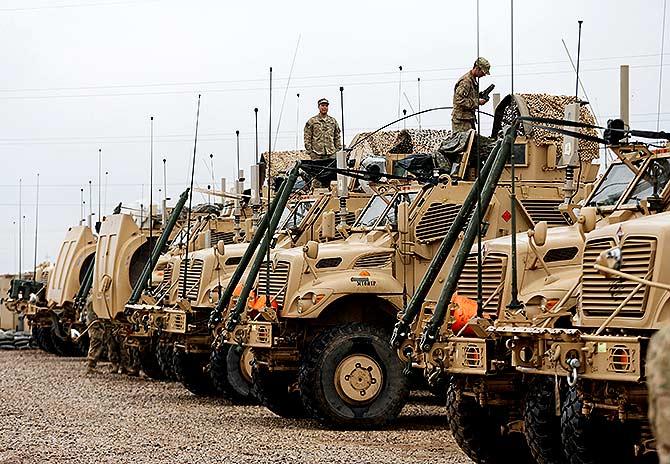 US soldiers gather near military vehicles at an army base in Karamless town, east of Mosul. Photograph: Ammar Awad/Reuters