Hundreds of thousands of Cubans bid farewell to late communist leader Fidel Castro on Tuesday night with Latin American and African leaders in Havana before his ashes are taken across the country.
Presidents, prime ministers and diplomats from Ecuador to China to South Africa took to a podium in Cuba's Plaza of the Revolution, where Castro himself had delivered so many of his hours-long, fiery speeches before massive crowds of Cubans.
Castro -- who ruled from 1959 until an illness forced him to hand power to his brother Raul in 2006 -- died on Friday at 90. The cause of death has not been announced.
After Tuesday's ceremony, the urn holding Castro's ashes will be taken on a "caravan of freedom" across the country, retracing the route his guerrilla movement took to celebrate the toppling of dictator Fulgencio Batista in 1959.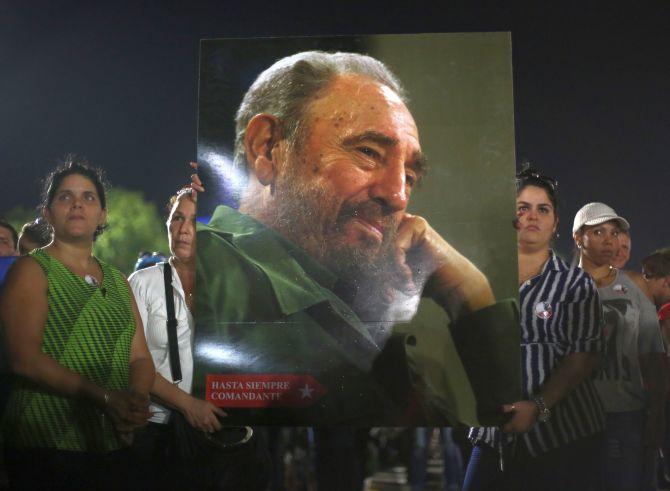 Mourners hold a large image of Fidel Castro as they pay tribute to him at a massive rally at Revolution Square in Havana. Photograph: Edgard Garrido/Reuters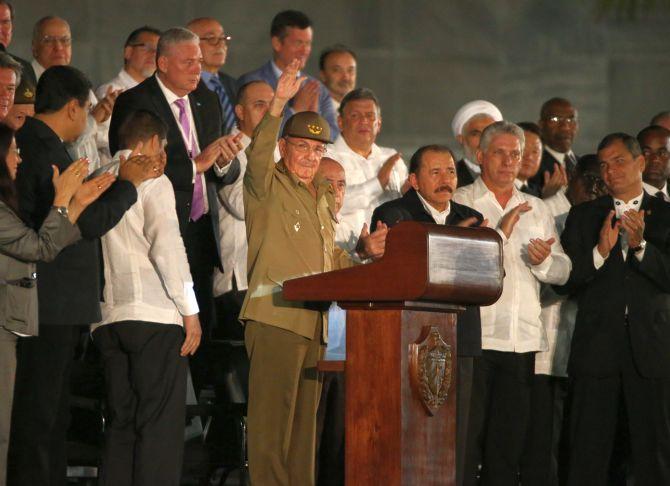 Cuban President Raul Castro acknowledges the applause from the crowd at the rally. Photograph: Carlos Garcia Rawlins/Reuters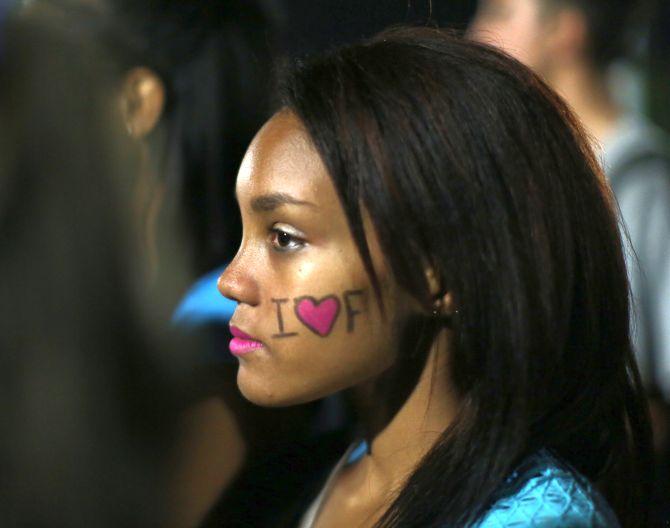 A mourner wearing face paint attends the rally. Photograph: Alexandre Meneghini/Reuters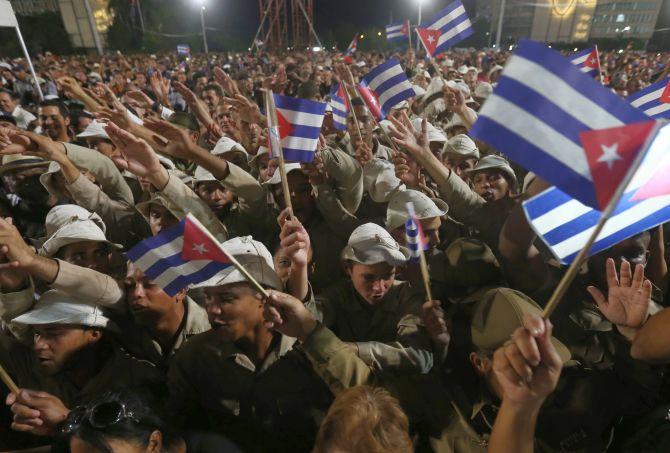 People wave Cuban flags as they attend the rally. Photograph: Edgard Garrido/Reuters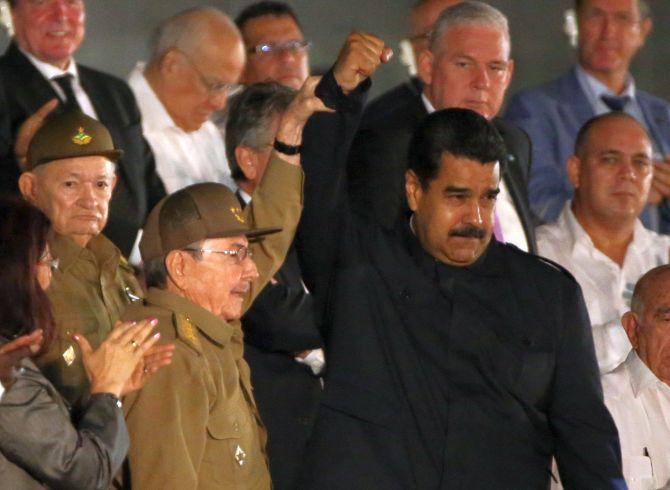 Venezuelan President Nicolas Maduro (right) has his arm raised by Cuban President Raul Castro after Maduro addressed the crowd at the massive rally. Photograph: Carlos Garcia Rawlins/Reuters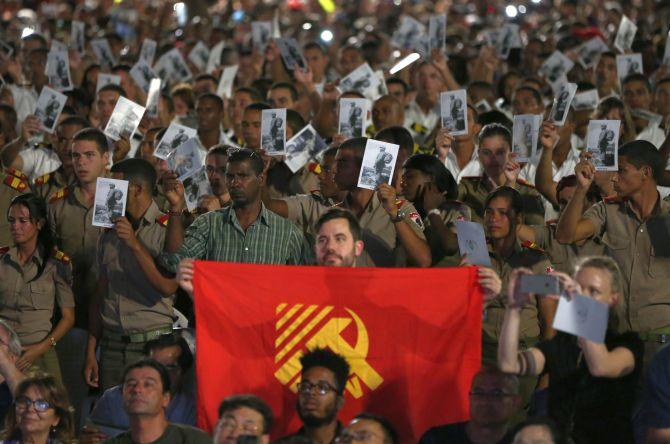 Cadets and sailors hold images of Castro as they pay their tribute to Castro at the rally. Photograph: Carlos Garcia Rawlins/Reuters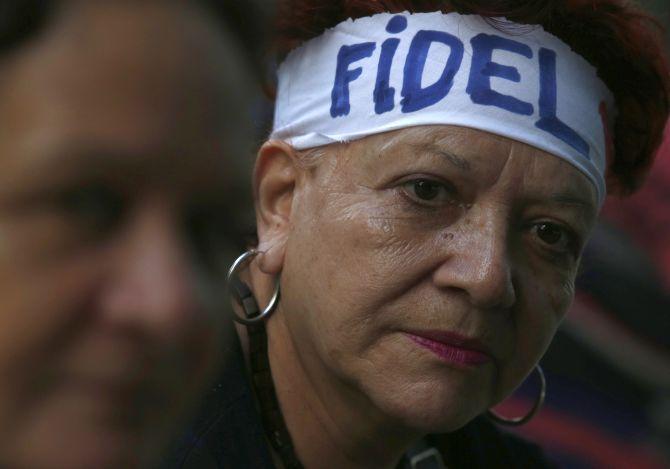 A woman wears a "Fidel" headband as she and others gather in Revolution Square for a massive evening tribute to Castro in Havana. Photograph: Enrique De La Osa/Reuters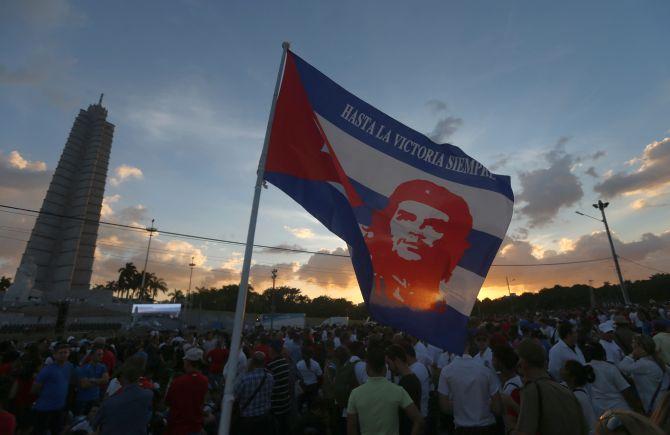 Mourners carry a Cuban flag with the slogan "Onward Forever" and image another Argentine Marxist revolutionary Che Guevara as they gather for a massive tribute to Castro. Photograph: Edgard Garrido/Reuters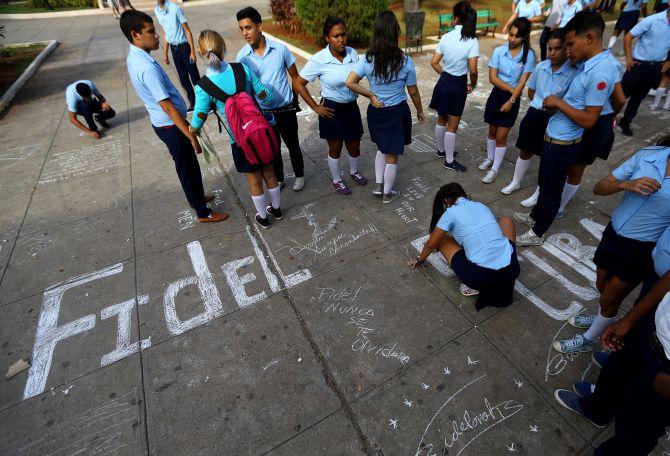 Youths write in chalk tributes to Fidel Castro. Photograph: Ivan Alvarado/Reuters