An Air India plane came crashing down on the wall of a private building near Hyderabad's Begumpet airport on Sunday morning while being shifted with the help of a giant crane, which suddenly collapsed.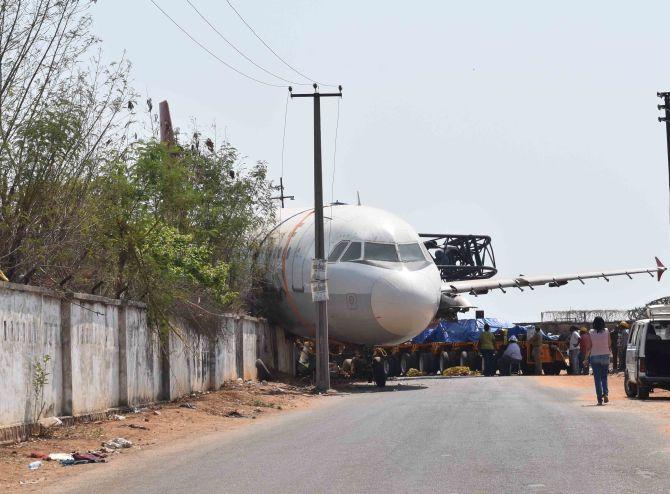 The aircraft (Airbus A-320 model) belonging to Air India was being transported by road from Begumpet airport to Central Training Establishment at Ferozguda in Balanagar when the crane bars got bent down and the aircraft suddenly fell on a nearby compound wall, Deputy Commissioner of Police (North Zone) N Prakash Reddy said.
"It was an unused aircraft and was being shifted to the training establishment at a distance of about 4 kilometre from the airport for training purpose. Crane services had been engaged and while the aircraft was being lifted today, the crane bars got bent and it collapsed at around 7.15 am," Bowenpally Police Station Inspector K Kiran said.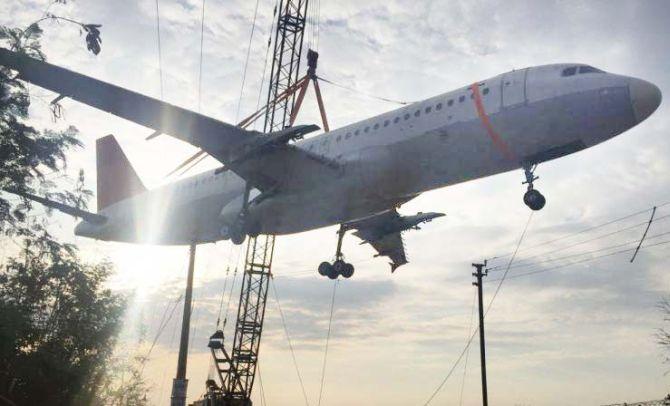 "No one was injured in the incident in which the aircraft got partially damaged," he said.
No case has been registered in connection with the incident.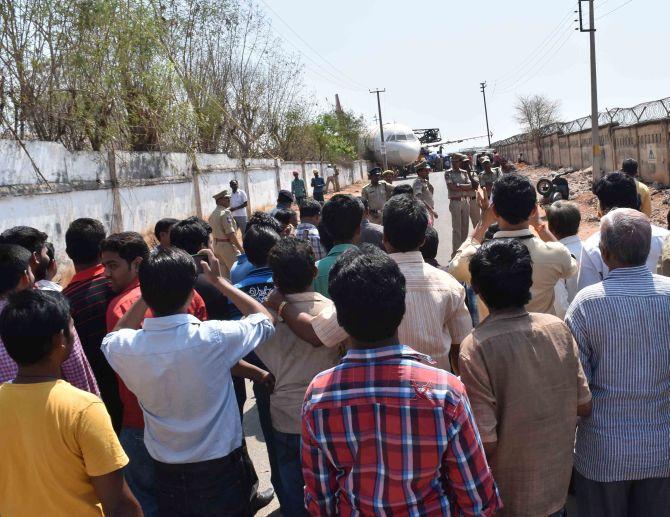 Photographs: SnapsIndia