Turns out Cinderella doesn't need a ball to meet her prince; she can find him anywhere!
There's Britain's Prince William who married his college sweetheart -- Kate Middleton, Sweden's Prince Carl Philip who tied the knot with Sofia Hellqvist, a former model and reality-TV star and Prince Albert II of Monaco who fell for Charlene Wittstock, a former South African Olympian swimmer.
As Britain's Prince Harry follows in his brother's footsteps and is all set to marry a commoner -- American actress Meghan Markle -- early next year, here's some of the well-known commoners who became royalty through marriage.
1) Kate Middleton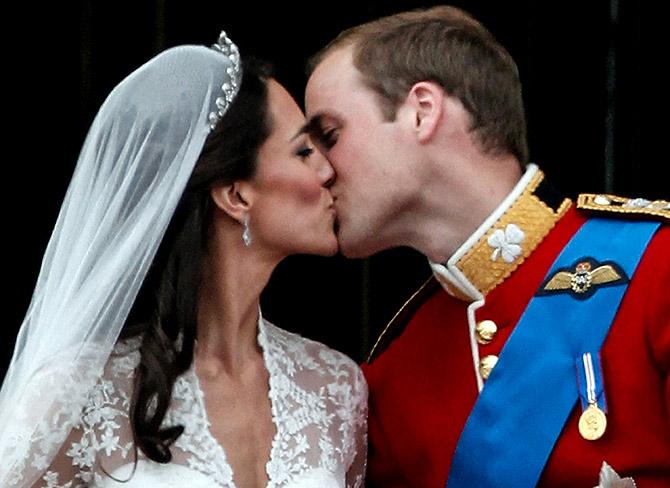 Kate Middleton was born in Reading, England, to parents who now run a successful party-supply business. Middleton met Prince William while the two were students at the University of St Andrews in Scotland. They were friends first, and dated other people before they became a couple. After being together for a number of years, they married in April 2011. Middleton is now styled as Catherine, Duchess of Cambridge.
Photograph: Christopher Furlong/Getty Images
2) Grace Kelly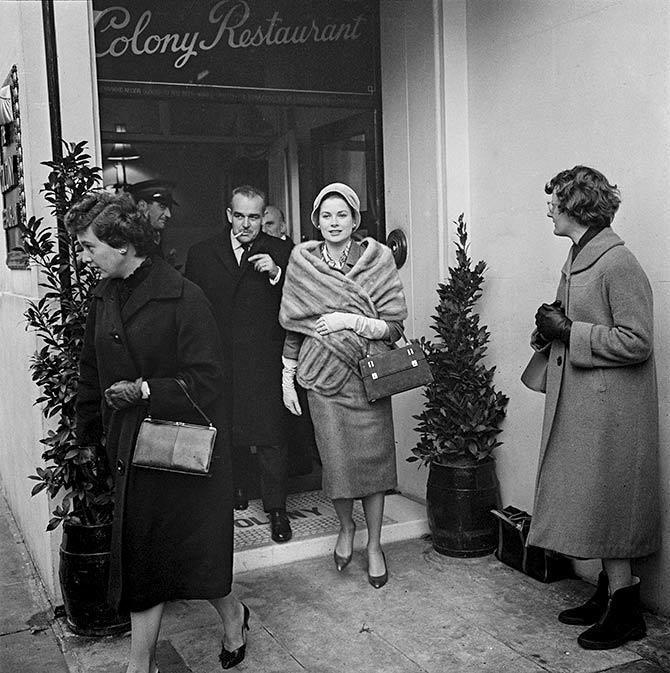 Iconic Hollywood actress Grace Kelly became the Princess of Monaco when she and Prince Rainier III tied the knot in April 1956. The couple met on a photo shoot she almost skipped, and their wedding was a media frenzy. Together, they had three children: Princess Caroline, Prince Albert, and Princess Stephanie. Grace's life ended tragically when she was in a car accident on September 14, 1982.
Photograph: Victor Blackman/Daily Express/Hulton Archive/Getty Images
3) Rita Hayworth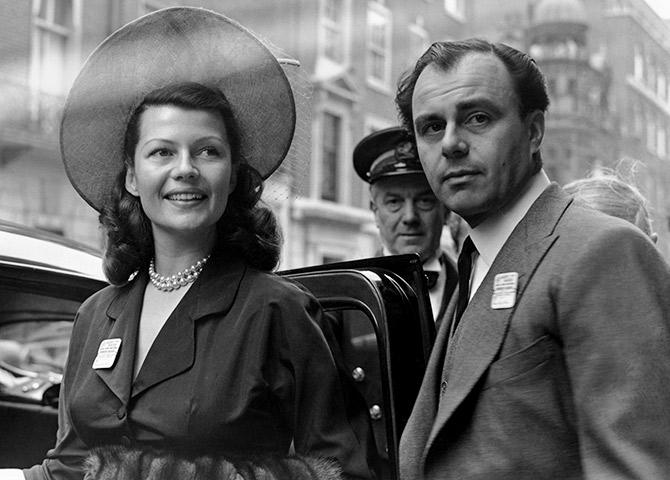 In 1948, Aly Khan, the legendary playboy son of the Aga Khan, set his sights on Hollywood's Rita Hayworth, who was being pursued by Ari Onassis and the Shah of Iran after her marriage to Orson Welles disintegrated. A relationship began, and the pair dated for a year before marrying on May 27 1949 without Rita converting to Islam. The relationship garnered a lot of media attention, especially as Rita was still married to director Orson Welles. However, this wedding didn't end in a 'happily ever after' as Rita filed for divorce in September 1951 on the grounds of "extreme cruelty, entirely mental in nature."
Photograph: Keystone/Hulton Archive/Getty Images
4) Queen Rania of Jordan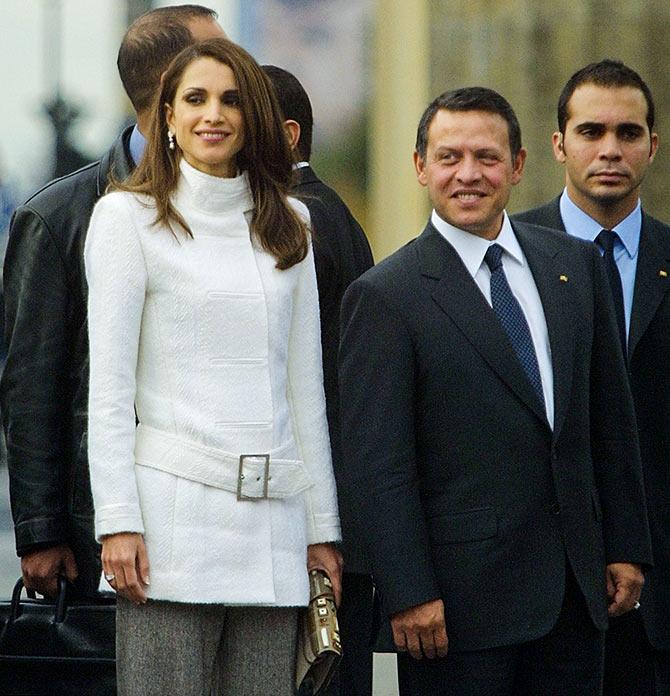 Before Queen Rania of Jordan married King Abdullah II, she worked at Apple. The couple tied the knot in March 1999, and since then, they've welcomed four children together.
Photograph: Sean Gallup/Getty Images
5) Queen Letizia of Spain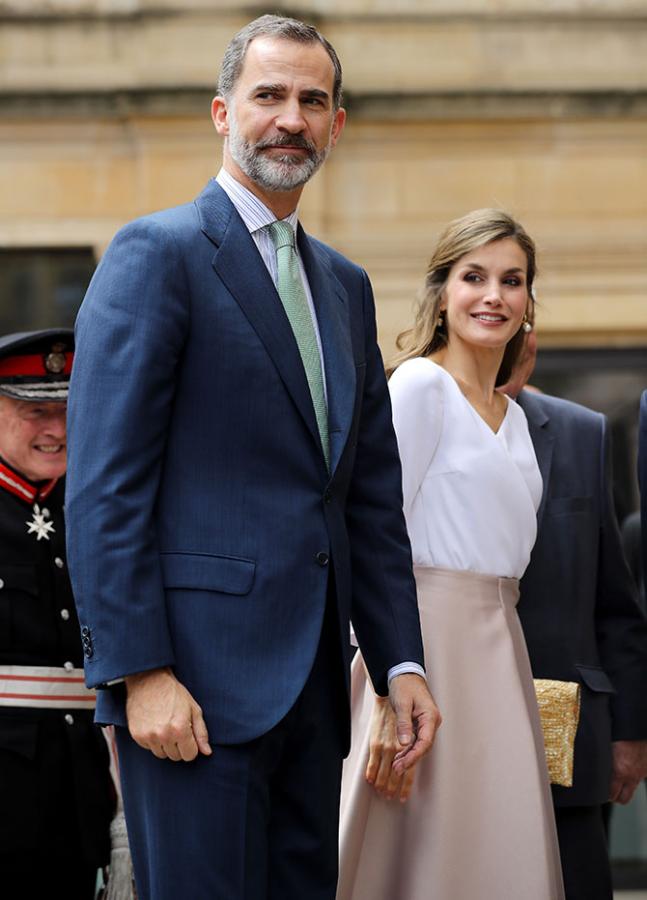 Letizia Ortiz Rocasolano, now Queen Letizia of Spain, was a journalist and news broadcaster. She first met King Felipe of Spain covering an oil spill. The king had come to visit the affected. The wedding was seen as a surprise not only because of her nonroyal status, but also because she had been previously married.
Photograph: Dan Kitwood/Getty Images
6) Charlene Wittstock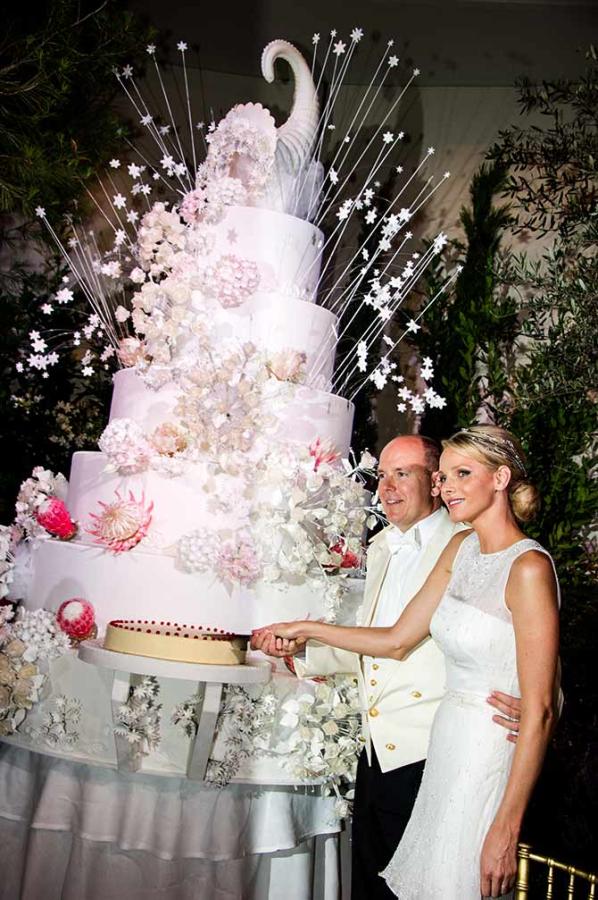 Former South African Olympic swimmer Charlene Wittstock met Prince Albert II of Monaco (Grace Kelly's son) when she was there for a swimming competition in 2000. They first stepped out as a couple at the 2006 Winter Olympics, and they got married in a stunning royal wedding in July 2011. Three years later, in December 2014, Princess Charlene gave birth to twins, Jacques and Gabriella, who recently had a picture-perfect baptism.
Photograph: Eric Mathon/Palais Princier/Getty Images
7) Sofia Hellqvist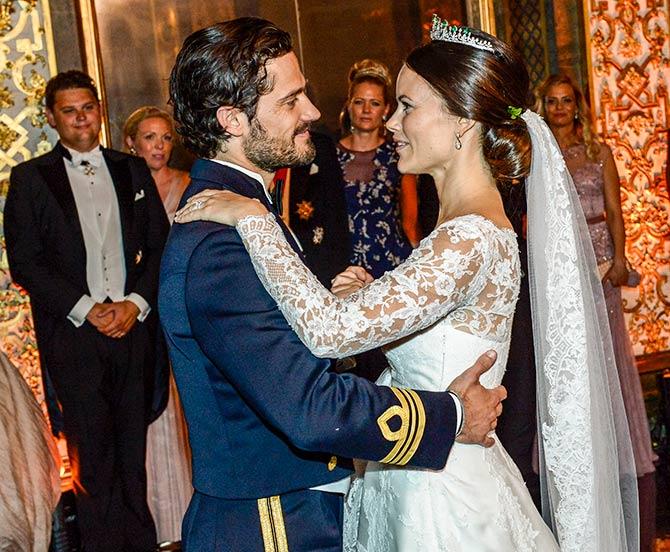 Sofia Hellqvist married Prince Carl Philip of Sweden in 2015. She is now known as Princess Sofia of Sweden, Duchess of Värmland, but was a model and reality-TV star prior to her marriage. The couple's first child together, Prince Alexander, was born in April 2016.
Photograph: Jonas Ekstrmer/Pool /Getty Images
8) Queen Maxima of the Netherlands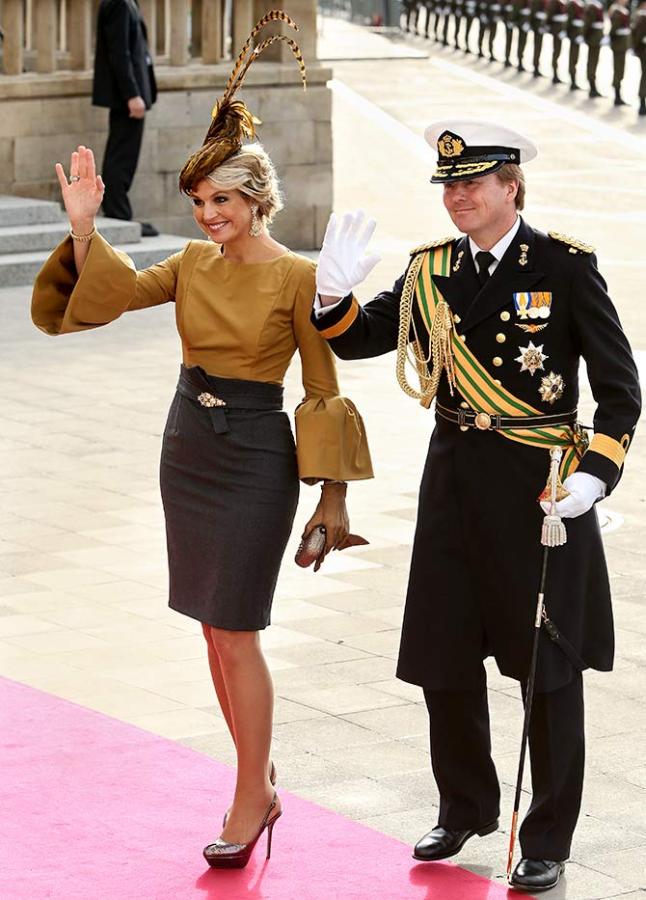 Argentine-born Queen Maxima of the Netherlands studied economics and worked for Deutsche Bank in New York before she met her husband, King Willem-Alexander, at a party in Seville. They got married in February 2002, and years later, in 2013, he became the country's first king in 123 years when his mother, Queen Beatrix, abdicated the throne. The royal couple has three daughters: Princess Catharina-Amalia, Princess Alexia, and Princess Ariane.
Photograph: Sean Gallup/Getty Images
9) Prince Daniel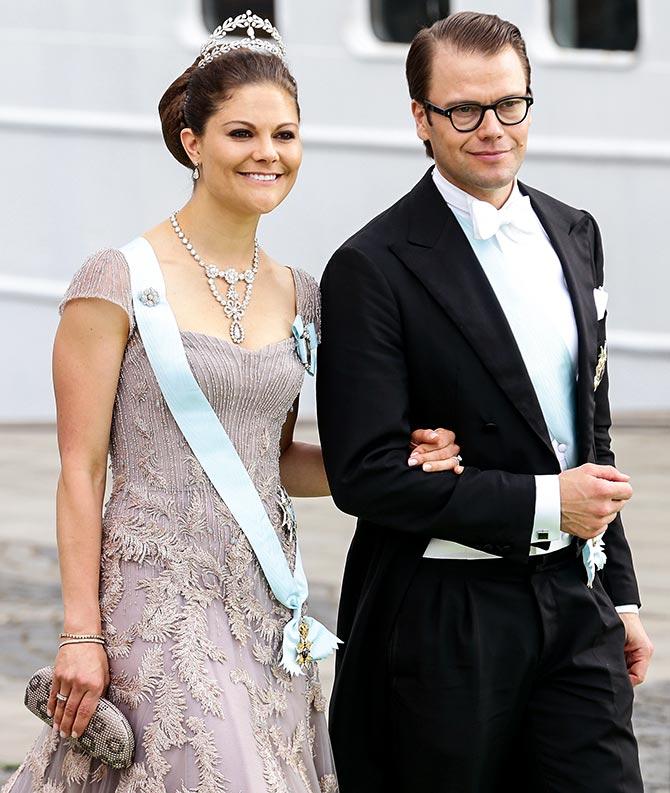 It's not just women who have got the chance of becoming princesses. Prince Daniel of Sweden, Duke of Västergötland, who is married to Crown Princess Victoria of Sweden was a country boy before meeting his wife. The two met while he was working as her personal trainer. Before being a trainer, he had served in the Swedish army. The couple announced their engagement in 2009, and wed in June of 2010.
Photograph: Vittorio Zunino Celotto/Getty Images
10) Kendra Spears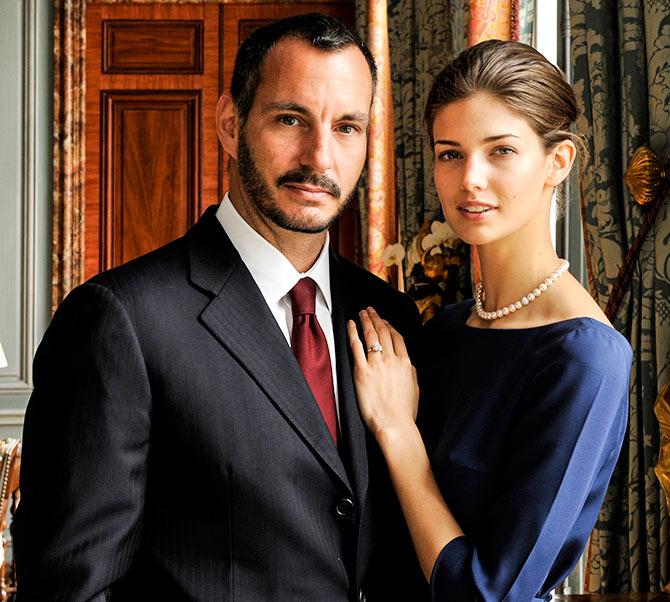 American supermodel Kendra Spears became a princess in September 2013 when she married the eldest son of the Aga Khan, Prince Rahim -- at Château de Bellerive, on the shores of Lake Geneva, Switzerland. Once dubbed as 'the next Cindy Crawford' she was the face of Escada, Prada and other top brands.
Photograph: Gary Otte/AKDN/Getty Images
11) Wallis Simpson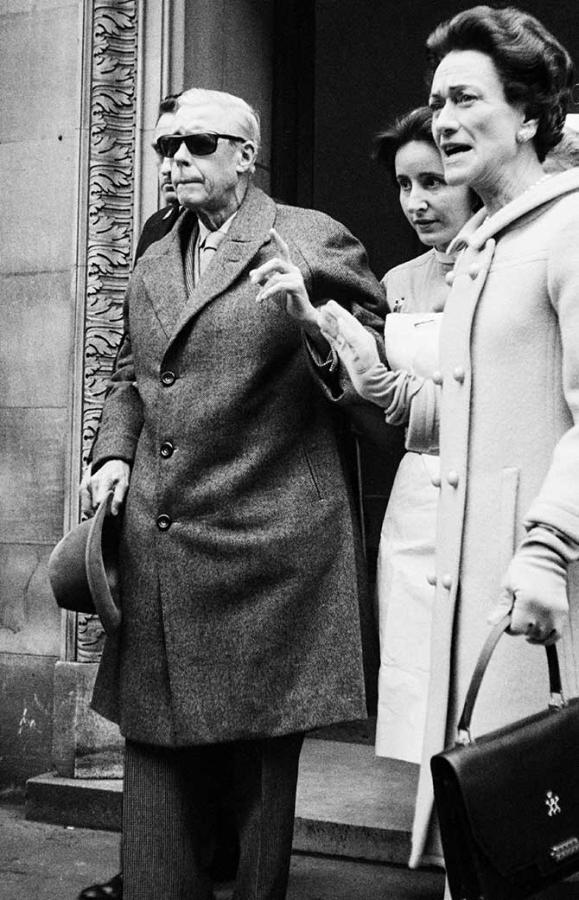 The Queen may be Great Britain's longest-reigning monarch, but there's another woman who forever changed the country's monarchy: Wallis Simpson. The American-born Duchess of Windsor is the reason Queen Elizabeth eventually took the throne. Simpson's eventual husband, King Edward VIII, gave up the throne after less than a year because his family (and parliament) wouldn't accept Simpson, the woman he loved (and a two-time divorcée) as Queen. Edward's abdication (after which he was known as the Duke of Windsor) put his brother, George VI, on the throne, thus making the present Queen Elizabeth II the heir apparent.
Wallis met Edward in 1934 and according to her, it was during a cruise on Lord Moyne's private yacht Rosaura in August 1934 that she fell in love with Edward. In 1937, the two wed at the Château de Candé, loaned to them by French millionaire Charles Bedaux. No member of Edward's family attended. Photograph: Roy Milligan/Express/Hulton Archive/Getty Images