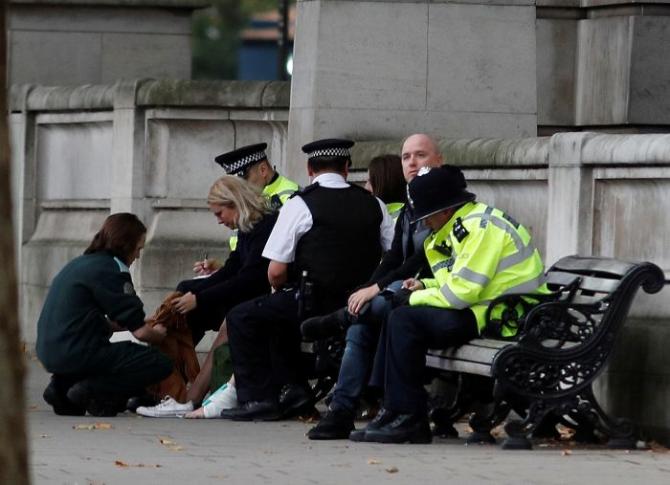 IMAGE: Police officers sit next to a person with a bandaged ankle near the Natural History Museum, after a car mounted the pavement, in London, on Saturday. Photographs: Peter Nicholls/Reuters
Several people were injured on Saturday when a car reportedly rammed into people outside London's Natural History Museum, Scotland Yard said.
"A number of pedestrians have been injured," it said.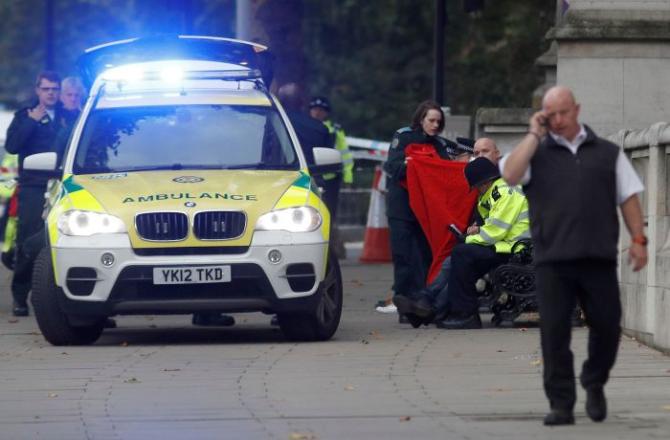 IMAGE: Emergency services personnel help the injured after the incident.
Citing police, BBC reported that the injuries were minor.
One person has been arrested following the incident in Exhibition Road in South Kensington, it said.
Investigation was under way into the matter.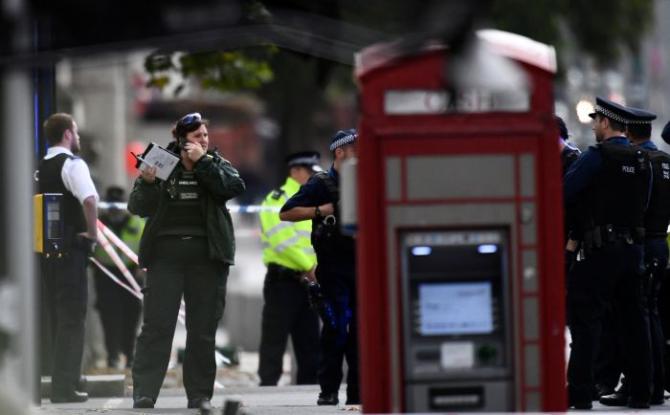 IMAGE: Police officers stand on the Road near the museum. Photograph: Dylan Martinez/Reuters
An eyewitness said there were armed police at the scene.
"We have had lots of police coming onto the scene, helicopters above, and I can see an ambulance which is definitely having someone put in, but it isn't clear how bad that injury is," the eyewitness said.