Bharatiya Janata Party MP from Bangalore South constituency Tejasvi Surya greeted all on Twitter alongside pictures of him performing advanced yoga poses at a mountain peak.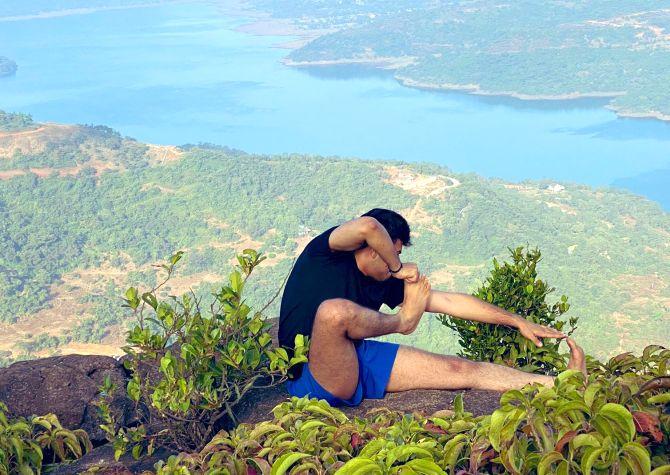 In his caption, he wrote, "Yoga! The only way you achieve union with the cosmos."
The 29-year-old was snapped doing the yoga postures with the beautiful backdrop of a clear blue sky, lush green mountains and a flowing river.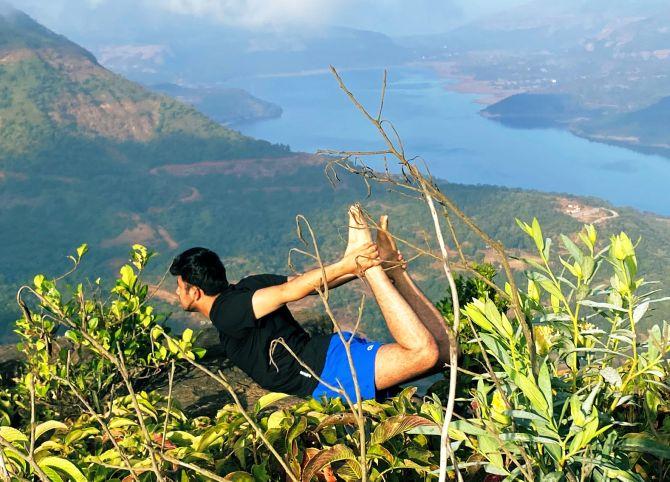 We may not be experts at yoga, but it appears that the BJP MP has pretty good form.
Surya, the youngest BJP MP, is known to be very active on social media, and regularly comments and shares his opinions.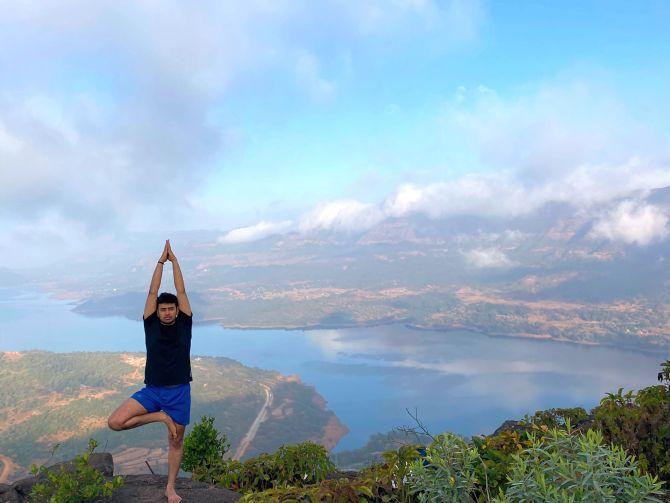 He made his political debut in 2019 general election and defeated Congress' BK Hariprasad by a massive margin of over three lakh votes, becoming the youngest MP to represent the BJP in the parliament.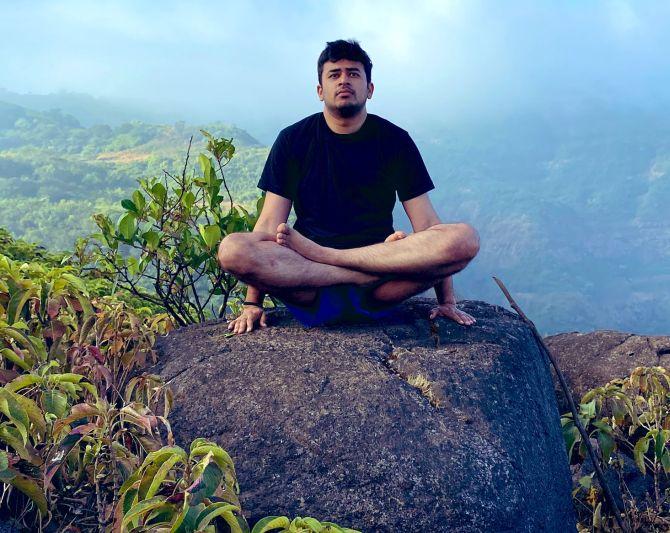 Photographs: Tejasvi Surya/Twitter