It's that a bird? It's that a plane?
No, it's Trump Baby!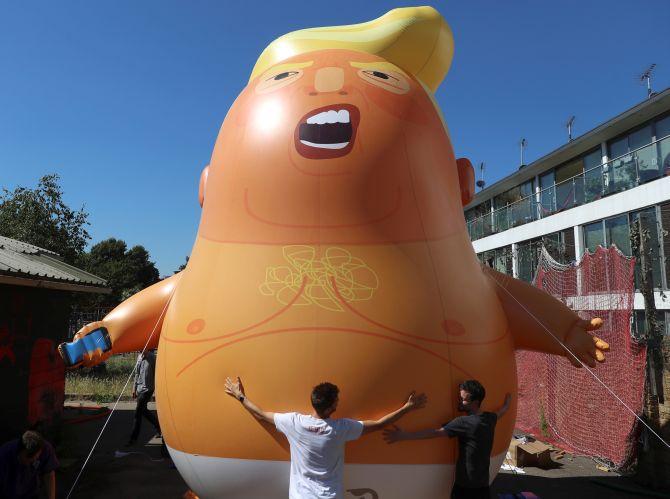 A giant balloon depicting Donald Trump as an angry, orange baby will fly near British Parliament during the United States president's visit to the United Kingdom next week -- starting July 13.
The balloon will welcome Trump after the Mayor of London Sadiq Khan granted permission for the 6 metre inflatable, dubbed 'Trump Baby', to rise above Parliament Square Gardens for two hours on the morning of Friday July 13.
Khan's approval came after over 10,000 people signed a petition and a thousand people contributed £16,000 (Rs 14.5 lakh) to a crowdfunding campaign.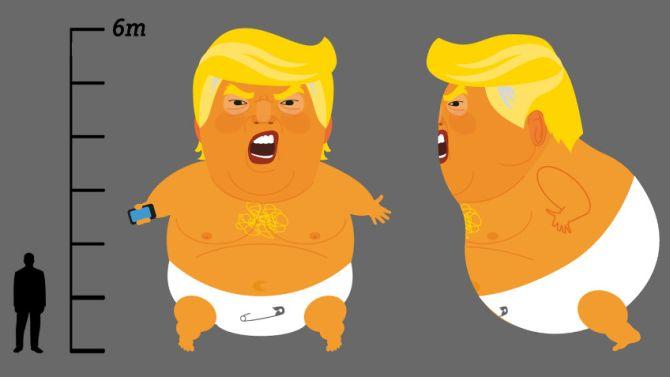 A spokesperson for the Mayor was quoted by CNN as saying: "The Mayor supports the right to peaceful protest and understands that this can take many different forms. His city operations team have met with the organisers and have given them permission to use Parliament Square Garden as a grounding point for the blimp."
Speaking about the balloon decision, activist Leo Murray said: "We didn't get off to the best start with the Mayor's office over this, who originally told us that they didn't recognise Trump Baby as legitimate protest.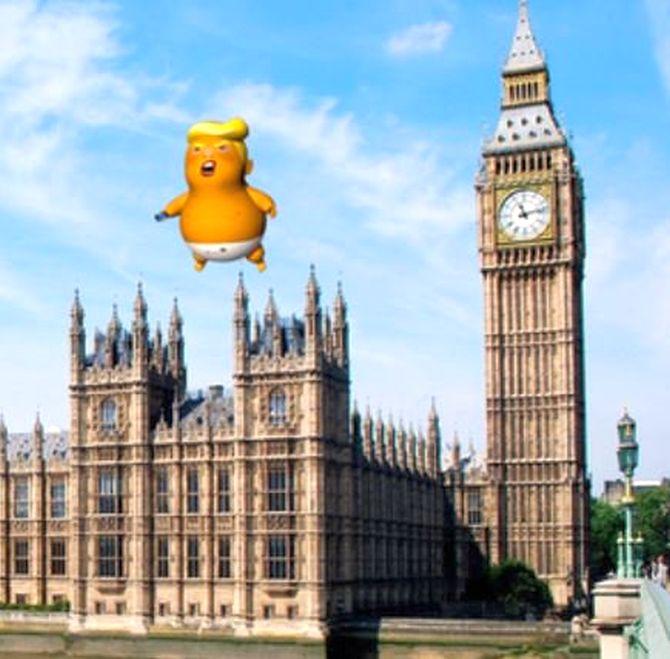 "But, following a huge groundswell of public support for our plan, it looks like City Hall has rediscovered its sense of humour. Trump Baby will fly."
The giant balloon will be tethered to the ground in Parliament Square Gardens and won't be able to float higher than 30 metre.
The presence of the balloon may acerbate tensions between Khan and Trump, who have been embroiled in several Twitter spats. Khan has been outspoken in his opposition to Trump's visit. He criticised the US president over his tweets following the terror attacks in London last year.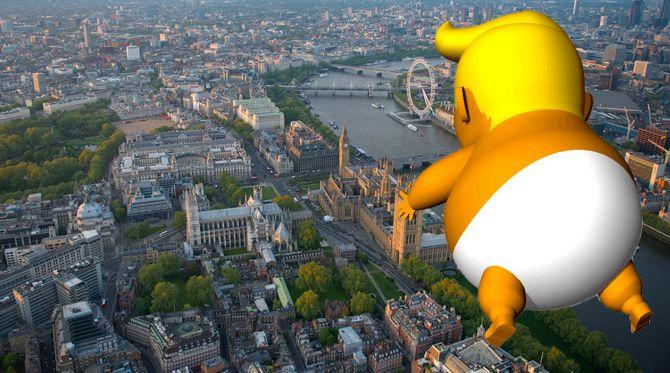 Trump is expected to arrive late on July 12, but his first full day will be on Friday, July 13 and the entire visit is thought to last three days, according to Sky.
Windsor Castle is set to be closed to the public on July 13, suggesting that this is when Trump will meet the Queen, but details have not been confirmed.