Domestic passenger flight services in the country will resume from May 25 in a calibrated manner, two months after they were shut down on March 25 due to the nationwide lockdown to curb the spread of COVID-19.
About a third of operations will be allowed under strict norms from Monday. The civil aviation ministry has issued a set of detailed guidelines to resume operations.
Here's a glimpse of how airports are preparing to resume operations as per the new guidelines issued.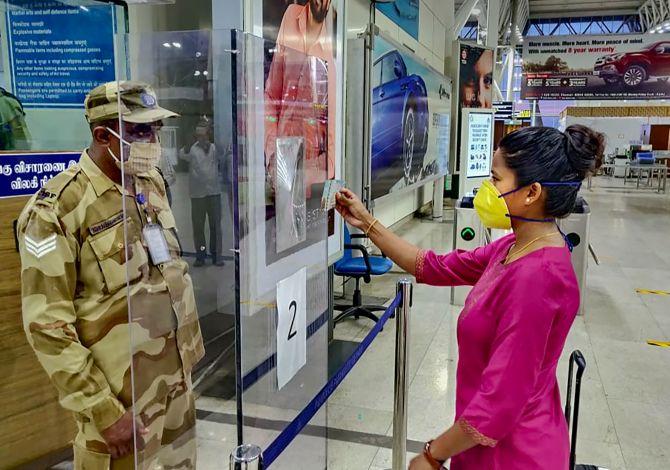 As per the new guidelines, before entering the terminal, passenger must ensure to wear a mask. Passenger to certify the status of history of his or her health through the Aarogya Setu App or a self-declaration form. After thermal screening, the passengers shall move to the CISF (Central Industrial Security Force) counter at the entry checkpoint and display their identity cards, boarding passes to the CISF staff. The CISF staff, on confirming the identity of the person, shall allow him/her in.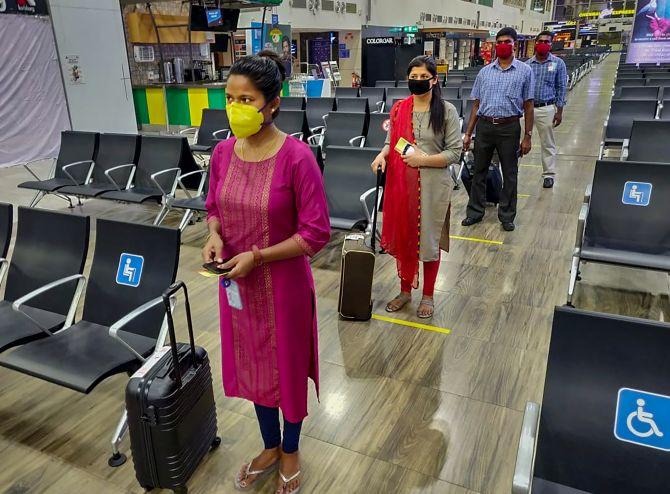 Passengers should ensure web check-in and obtain a boarding pass. Only one check-in bag and one cabin bag is allowed. Passenger must also download the baggage tag and baggage identification number, print it and affix it on the bag at a prominent place. In case the passenger is not able to print the baggage tag, then he or she should mention the PNR number and his or her name on a thick piece of paper and affix it / tag it with a strong string.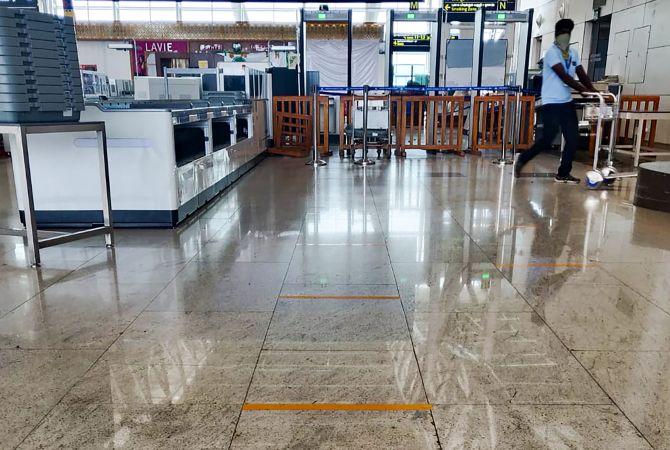 Passenger to proceed to security hold area after security screening. While waiting in the security hold area, passenger to maintain social distancing and sanitisation protocols. Arrangements have been made at airports to guide passengers to walk through the pre-embarkation security screening.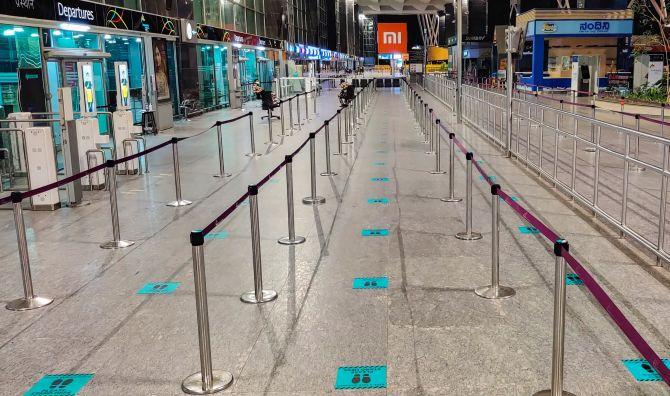 Passengers must adhere to social distancing which would be specified at the airports through markings like circle, square or tensor barrier as specified at the airport to be used by the passenger.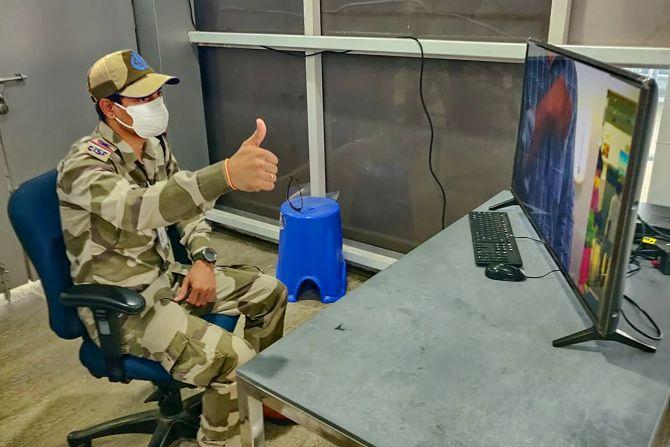 Passengers should divest of all metal on their body to facilitate the security screening. Also, bring only one hand luggage as per specified
size allowed by the airlines. Security staff will practice 'minimum touch' concept to reduce physical contact with the passengers
Chairs marked 'Not For Use' should not be occupied. Passengers to complete the check-in procedure and baggage drop off at
least 60 minutes before departure.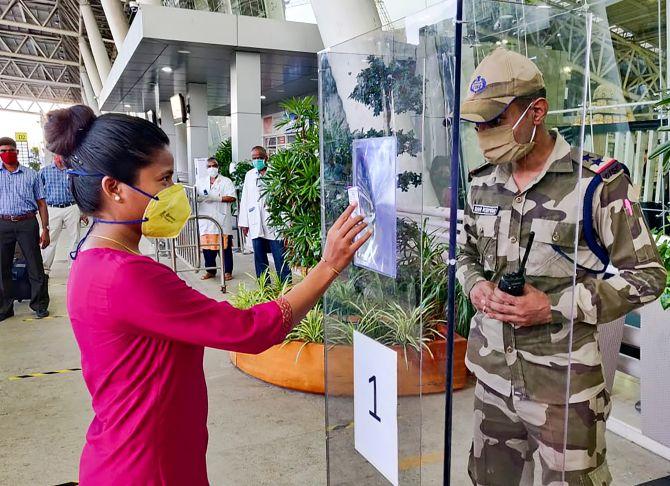 Display of identity cards by passengers is a must and check-in of the boarding pass would be done by the passenger by self-scanning of e-boarding pass. During the flight, passengers to strictly follow hygiene and sanitation. Face-to-face interaction to be minimised.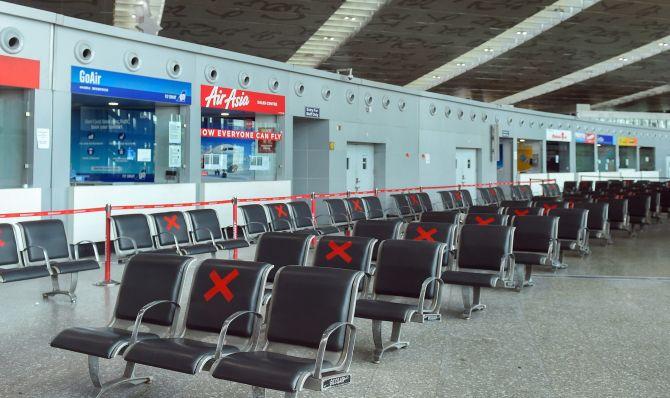 According to the guidelines, the airports will have to ensure easy availability of hand sanitisers at all entry points and at various touch points. Airports have been advised to earmark areas for isolation as well as to carry out COVID-19 testing of suspected passengers.