Whatever the tragedy, it does not take Mumbai much time to get back on its feet, says Hitesh Harisinghani/Rediff.com.
Less than 10 hours ago, 22 people died and more than 30 others were injured due to a stampede on a foot overbridge at Elphinstone Road railway station in central Mumbai.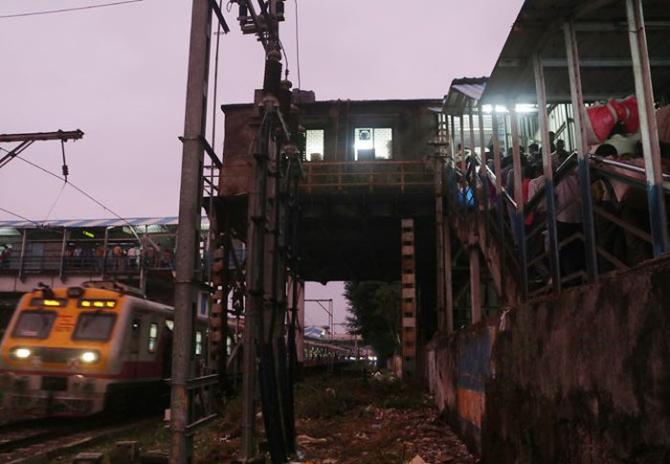 At 7.30 pm, if you did not know this tragedy had taken place, you would be hard-pressed to believe it had actually happened.
In a city where people constantly race against time, commuters were rushing home on the very same bridge where 22 innocent people lay dying earlier.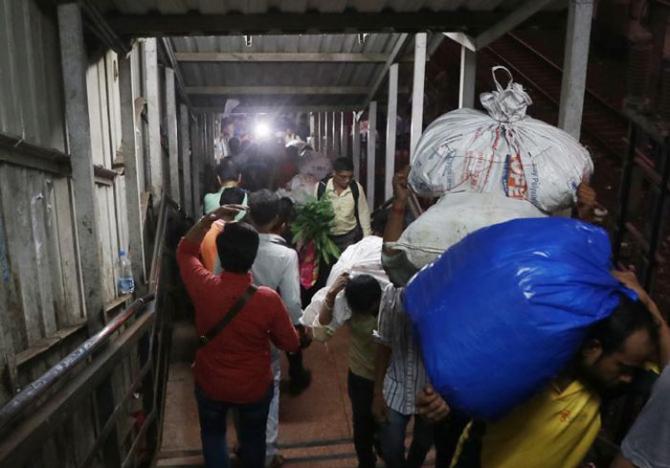 The only indication that something may have been amiss were the 15-20 additional policemen and a motley collection of television crews stationed near the bridge.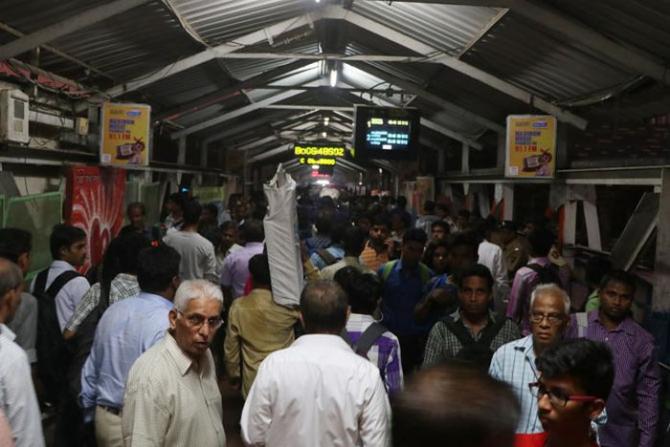 And the fact that some people were shouting, "Sambhalke chalo bhailog. Dhakka-mukki mat karo. Subah hi hadsa hua hai (Walk carefully, folks. Don't push. A tragedy took place here just this morning).'
Some were irritated at those who stopped midway to stare at the spot where the unfortunate tragedy took place.
Most, however, just wanted to catch their regular train and reach home on time.