They're a means to an end: bridges are fundamentally a way to get from point A to point B.
However, as designs get bolder, bridges have also become destinations in their own right.
National Geographic has listed out a few bridges, which will impress, thrill, and perhaps even make you fall in love.
Here are some of them.
Die Rakotzbrücke: Kromlau Park, Kromlau, German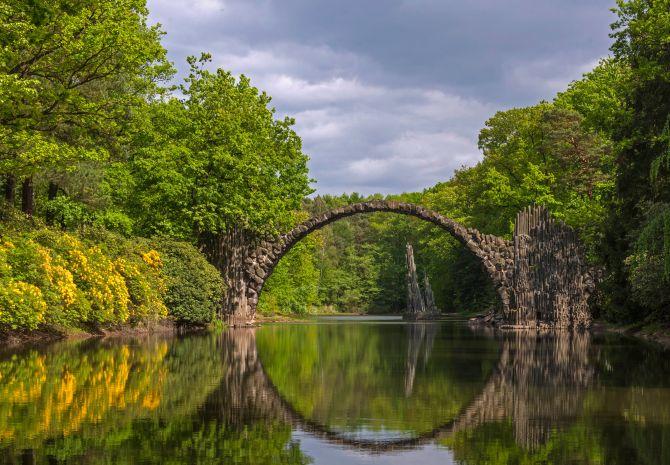 Commissioned by Friedrich Hermann Rötschke in 1860, Rakotzbrücke's perfect parabola and basalt spires make it a legendary "devil's bridge."
Photograph: Peter Hirth/Redux
Rolling Bridge: London, England
Completed in 2004, Heatherwick Studio's Rolling Bridge provides access to the Grand Union Canal in London's Paddington Basin.
Photograph: Steve Speller/ Alamy Stock Studio
Inca Rope Bridge: Akpurimac River, Peru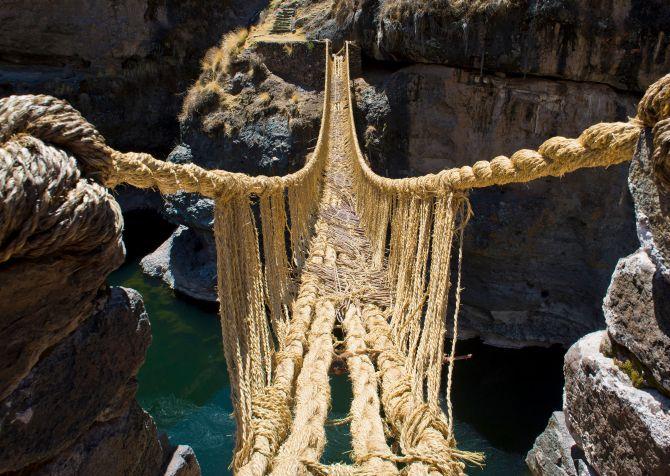 Q'eswachaka, one of the last surviving Inca rope bridges, has spanned 124 feet across the Akpurimac canyon for more than 500 years.
Photograph: Wigber Roth/Getty Images
Charles Kuonen Suspension Bridge: Zermatt, Switzerland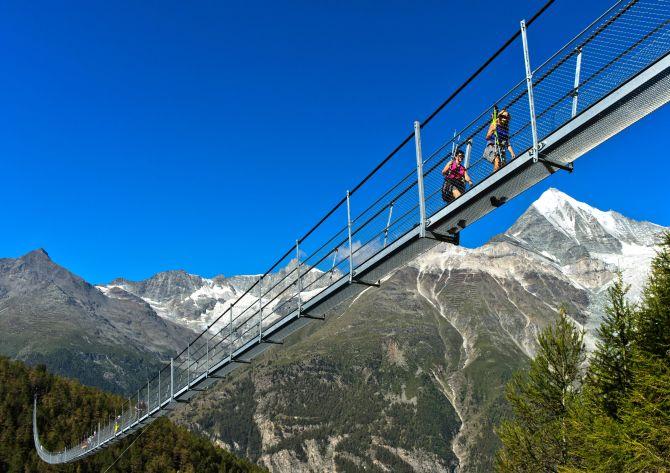 At 1,620 feet long, the CharlesKuonenSuspension Bridge in Zermatt is the longest suspension footbridge in the world.
Photograph: GFC Collection/Alamy Stock Photo
Golden Gate Bridge: San Francisco, United States of America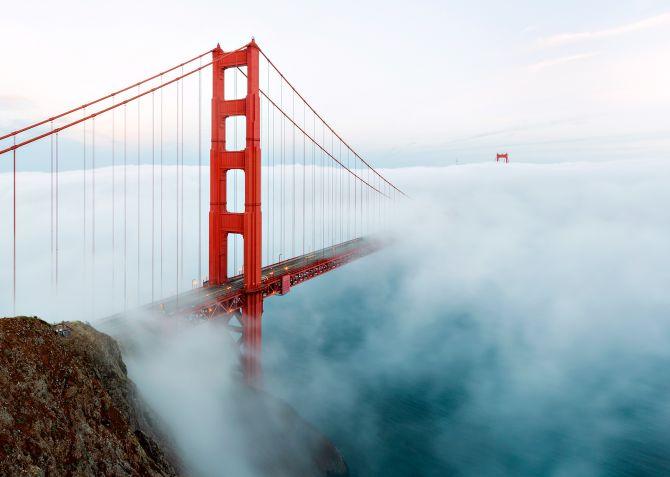 Over three million vehicles cross San Francisco's Golden Gate Bridge every month.
Photograph: Spondylolithesis/Getty Images
Stepping stone bridge: Fenghuang, China
A traditional dingbu bridge, made of cut and sunken stones, stretches across the TuojiangRiver in China's Phoenix Ancient Town.
Photograph: Paul Rushton/Alamy Stock Photo
Living Root Bridge: Nongriat, India
The name gives it all away. The Living Root Bridge is made from living, grounded tree roots so that it is not washed away by flood.
Photograph: Alex Treadway/National Geographic Creative
Bridge of Sighs: Rio di Palazzo, Venice, Italy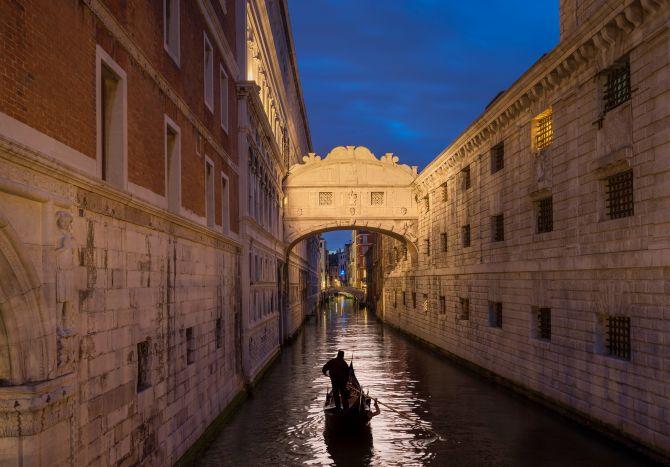 Visitors can take a gondola ride underneath the romantic Bridge of Sighs, or explore the palace inside.
Photograph: Buena Vista Images/Getty Images