Think that you need a fancy camera to take a good picture? WRONG! The next few images prove an iPhone camera and a good eye is all you need to shock people.
The tenth annual iPhone Photography Awards received thousands of entries -- all submitted by amateur photographers from more than 140 countries around the world.
Out of all the stunning shots, we chose 31 that demonstrate just how powerful the iPhone's camera is. You can see a complete list of the winners, along with honourable mentions, on the IPPAWARDS website.
(Please click on the images for high-resolution photos)
>> Children of Qayyarah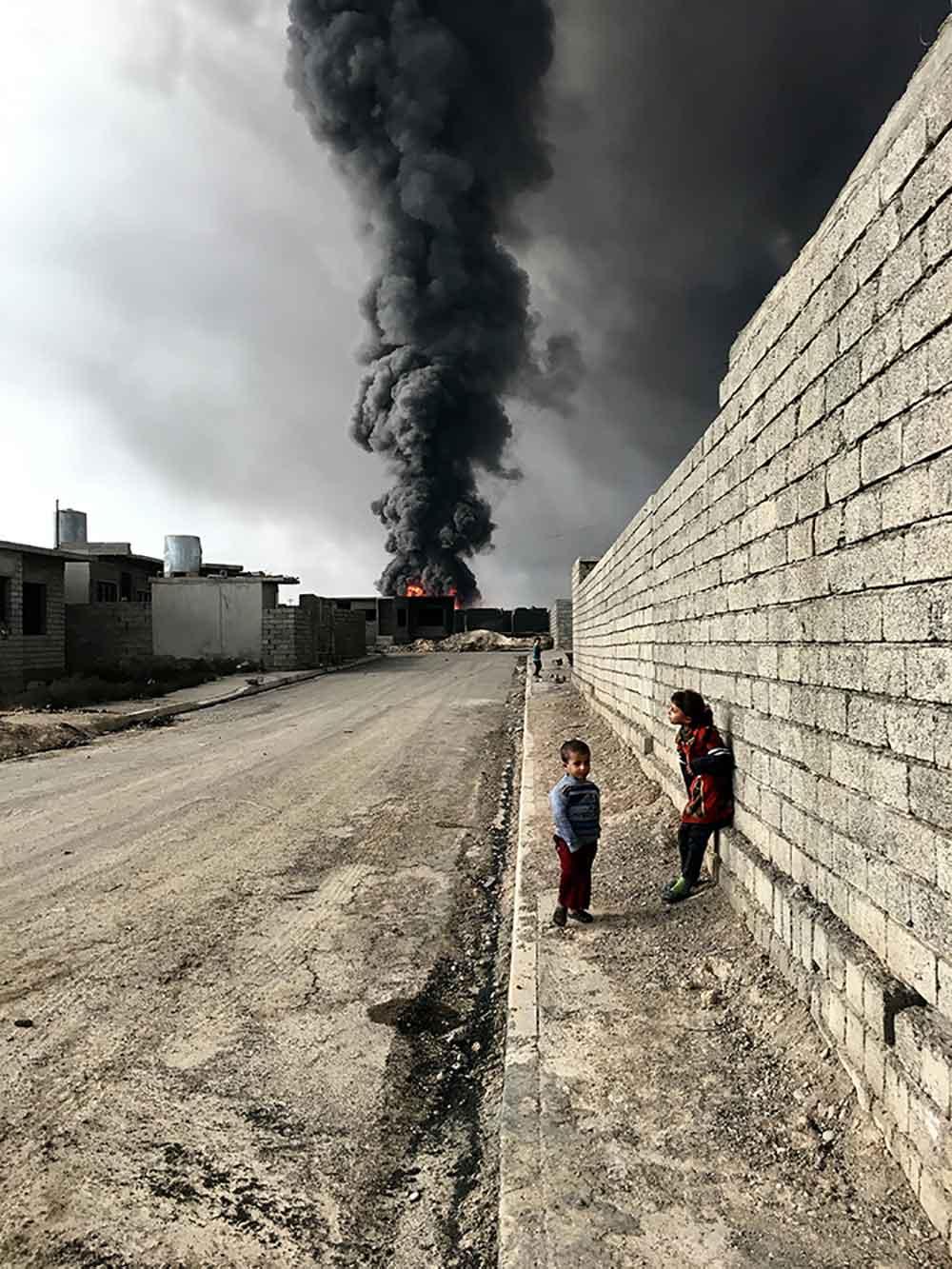 Sebastiano Tomada, US
Photographer of the Year, Grand prize winner
Children roam the streets in Qayyarah, Iraq, near the fire and smoke billowing from oil wells set ablaze by Islamic State militants. Photograph: Sebastiano Tomada/IPPAWARDS
---
>> Dock Worker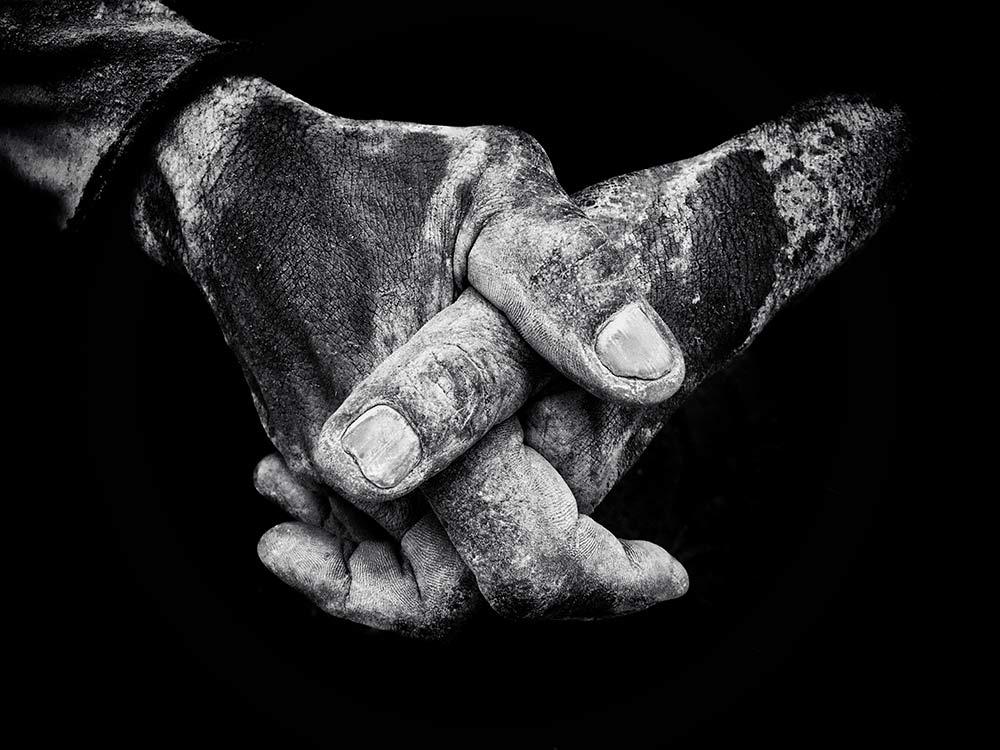 Brendan O Se, Ireland
1st Place, Photographer of the Year
"I shot this photo on an early morning photo walk around the docks in Jakarta in April 2016. These were the hands of a dock worker who was taking a break. I was struck by the texture created by the accumulated dirt on his hands." Photograph: Brendan O Se/IPPAWARDS
---
>> The Performer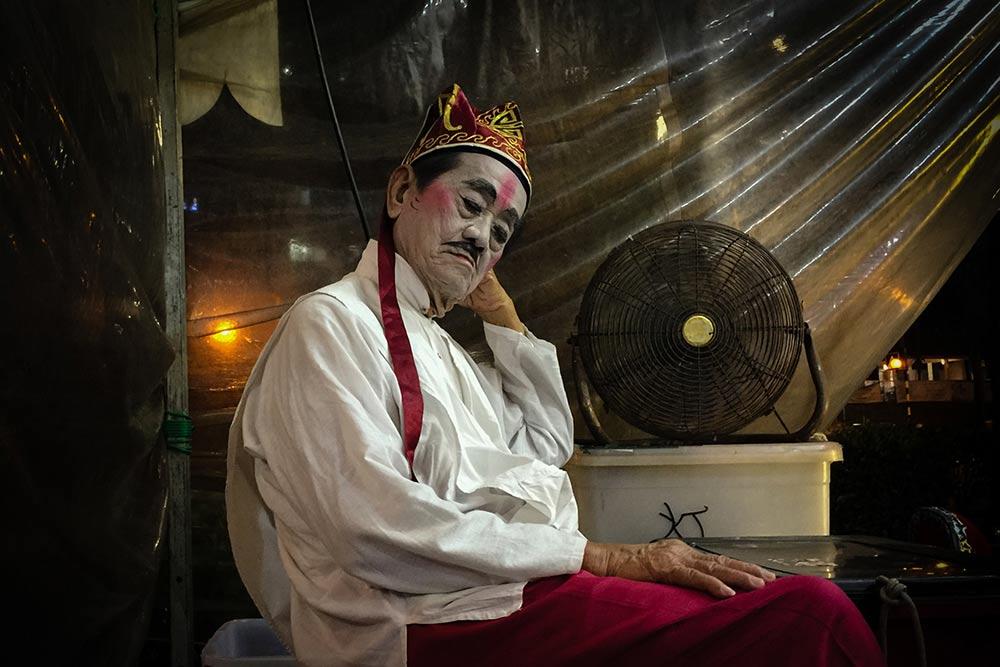 Yeow-Kwang Yeo, Singapore
2nd Place, Photographer of the Year
"Chinese traditional street opera is part of the Chinese culture. Unfortunately, the young generation in Singapore is no longer interested. Hence the street opera is fast disappearing. Instead of shooting their performance, I decided to go the back of the stage to capture the performers' preparation activity. I spotted this experienced performer who is taking a short rest and was waiting for his turn to perform. I was attracted by the lighting of the old plastic curtain, electric fan, and the overall calm atmosphere." Photograph: Yeow-Kwang Yeo/IPPAWARDS
---
>> The City Palace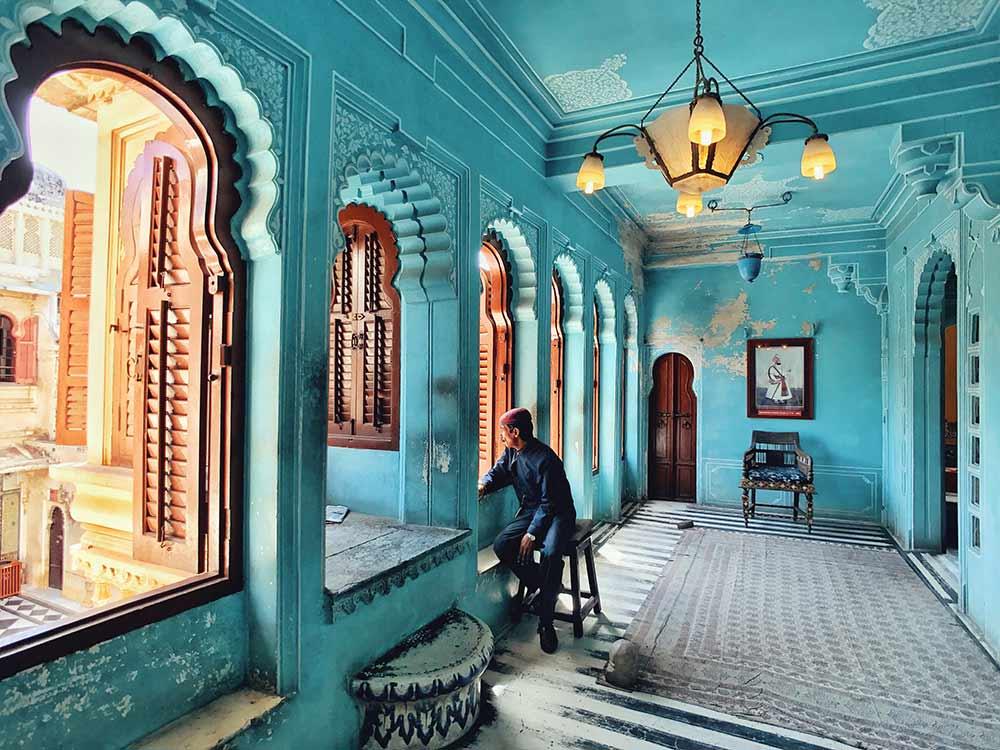 Kuanglong Zhang, China
3rd Place, Photographer of the Year
"Udaipur is one of the most romantic cities in India. in the City palace, I snapped a moment of one of the staff gazing out of the window as if he saw the slowly historic course of the palace's construction, which was as quite attractive moment." Photograph: Kuanglong Zhang/IPPAWARDS
---
>> 3rd Place – The America I Know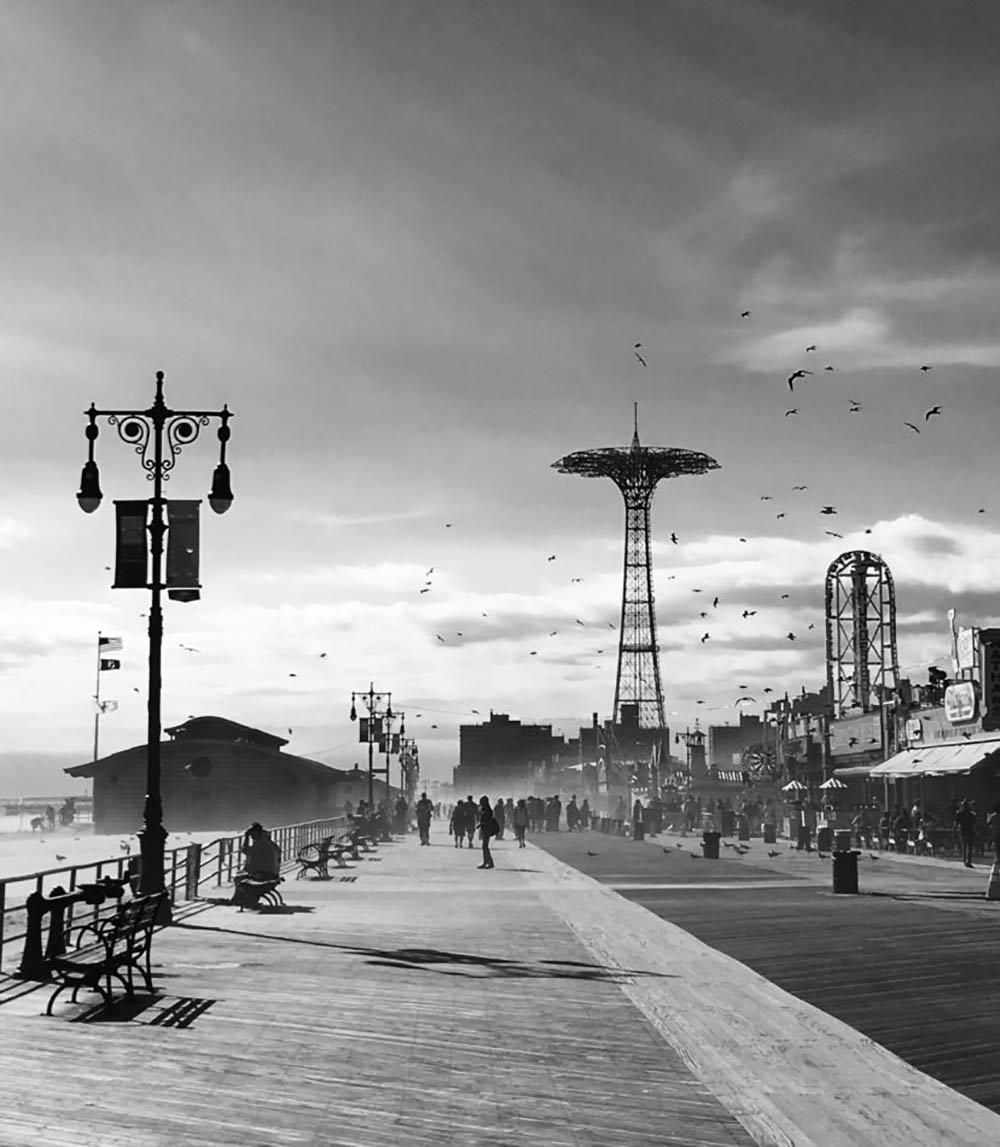 Maria K Pianu, Italy

"When in NY area, I like to take an out of season walk in Coney Island. This photo was taken during an Indian summer windy day, breathing the Ocean breeze and getting inspired by Coney Island decadent and old-school Brooklyn atmosphere." Photograph: Maria K Pianu/IPPAWARDS
---
>> Yeguizo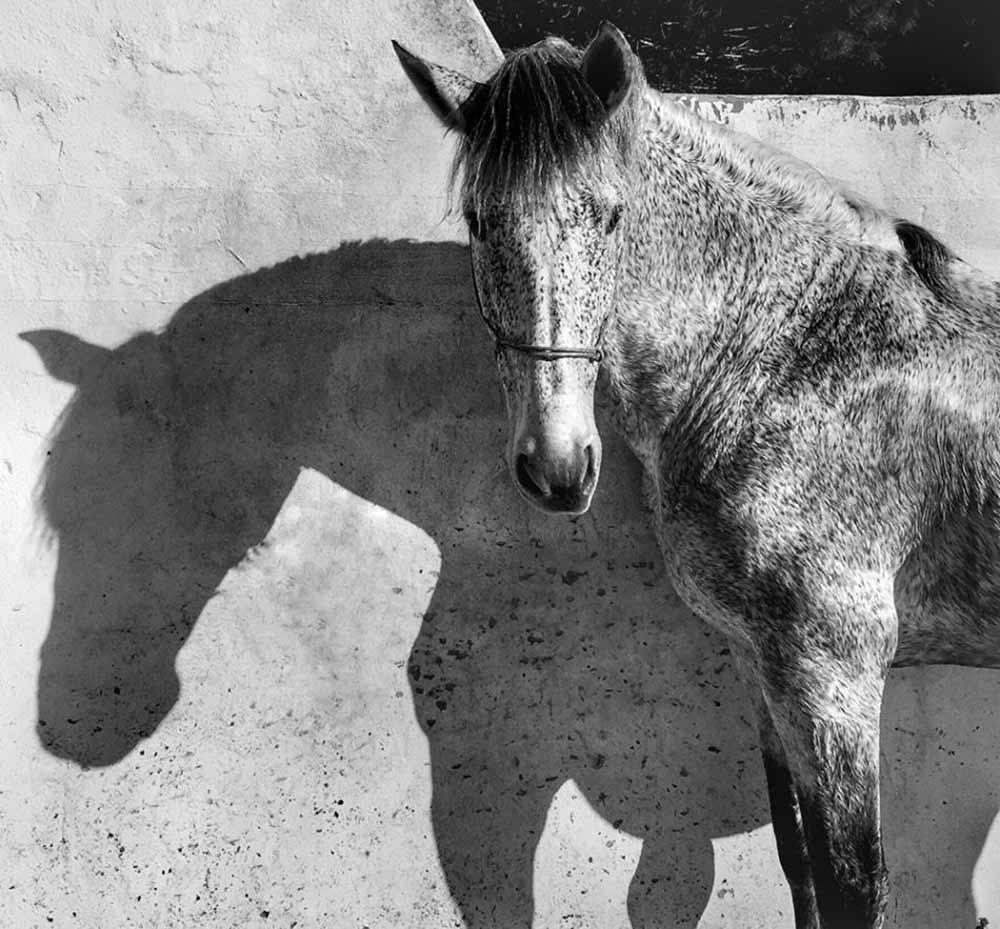 Francesca Tonegutti, Italy
1st Place – Animals
"The photo is shot after a dressage-clinique at the stable "Cuadra de la luz" in Chiclana de la Frontera , Andalucia, Spain. The horse in the photo is my horse, Yeguizo. He was resting and drying on the sun, looking at me." Photograph: Francesca Tonegutti/IPPAWARDS
---
>> Chand Baori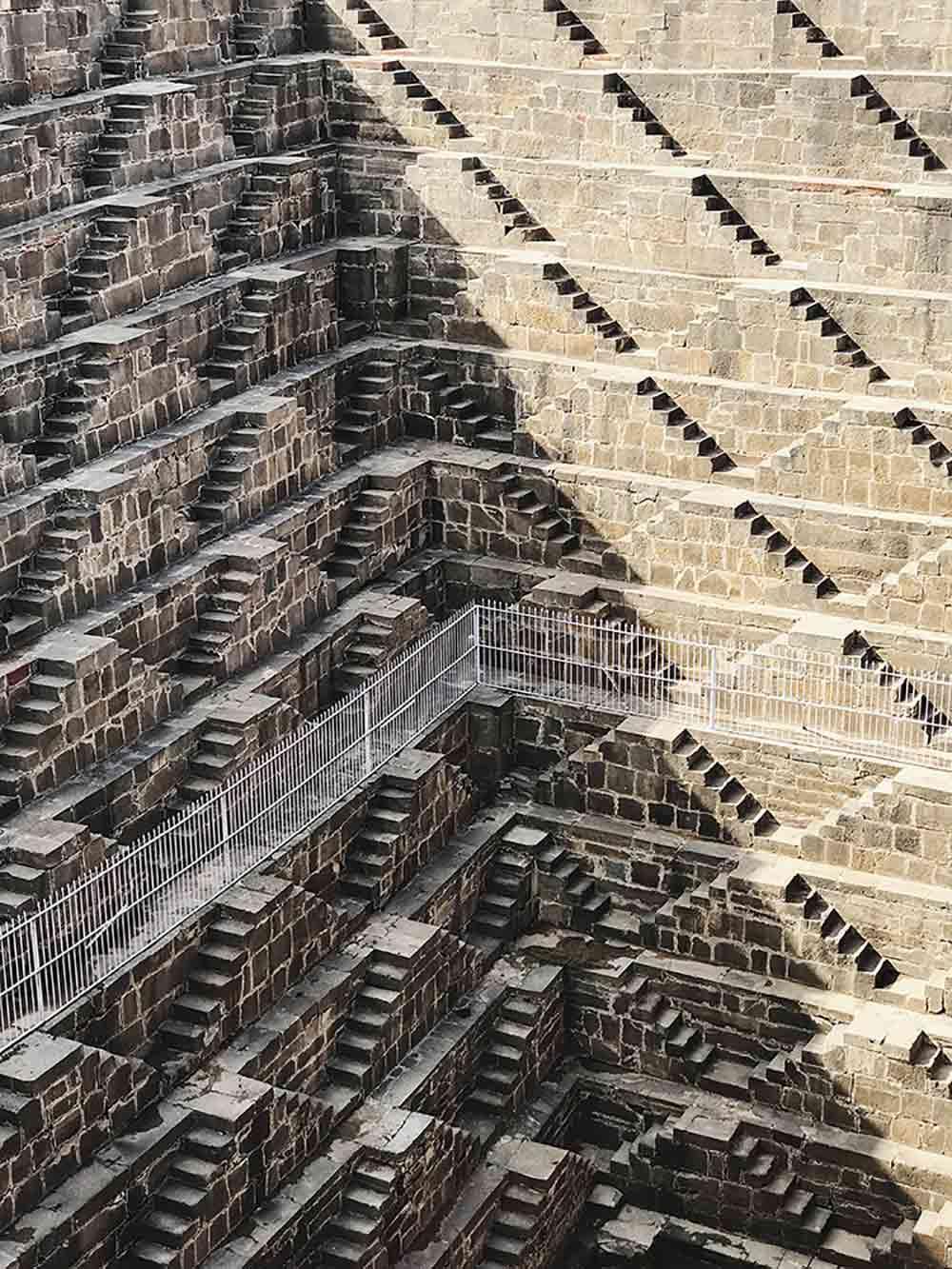 Paddy Chao, Taiwan
1st Place – Architecture
"This photo was taken when I was travelling in India. Chand Baori consists of 3,500 narrow steps over 13 storeys. It extends approximately 30 metres into the ground making it one of the deepest and largest stepwells in India. I marvelled these elegant stepwells and shadows, I immediately took out my camera and captured this beautiful scene before it was gone." Photograph: Paddy Chao/IPPAWARDS
---
>> Children's curiosity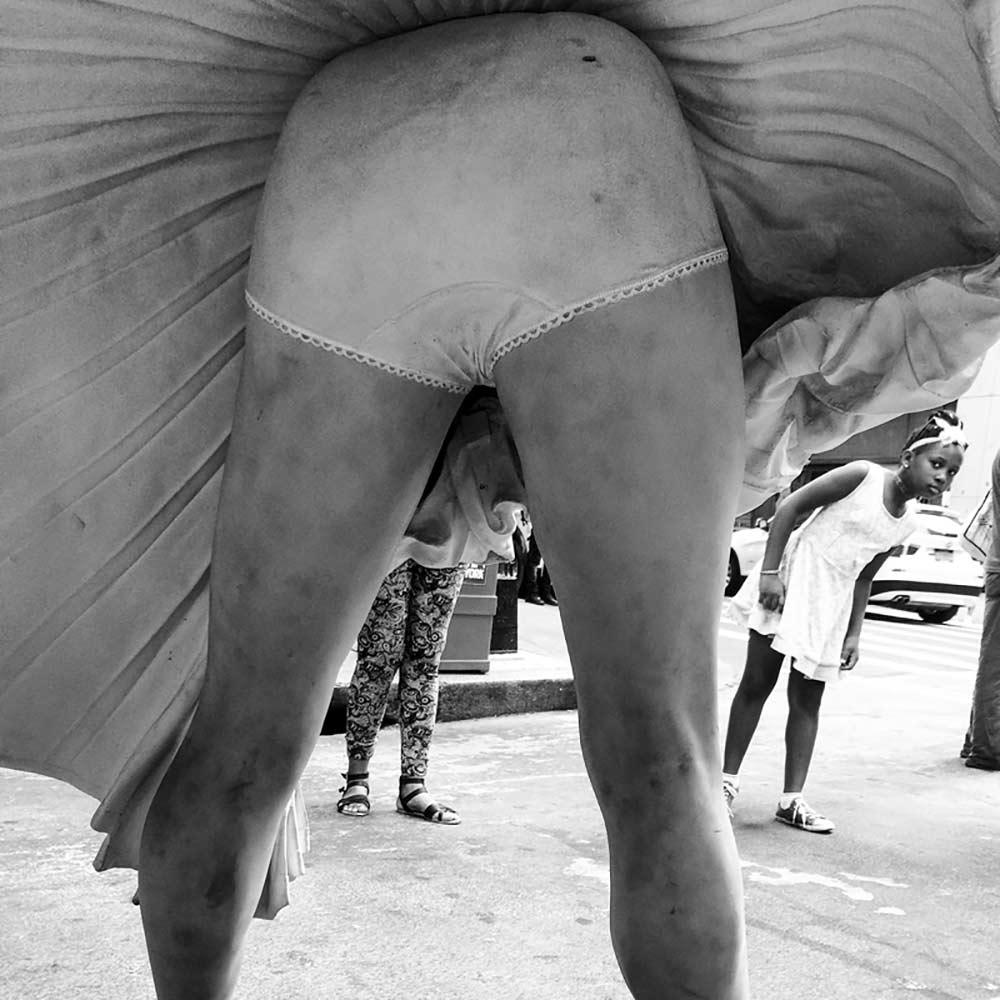 Szymon Felkel, Poland
1st Place – Children
"The photo titled "Children's curiosity" was taken in August 2015 in New York at the Time Square". Photograph: Szymon Felkel/IPPAWARDS
---
>> 2nd Place – Children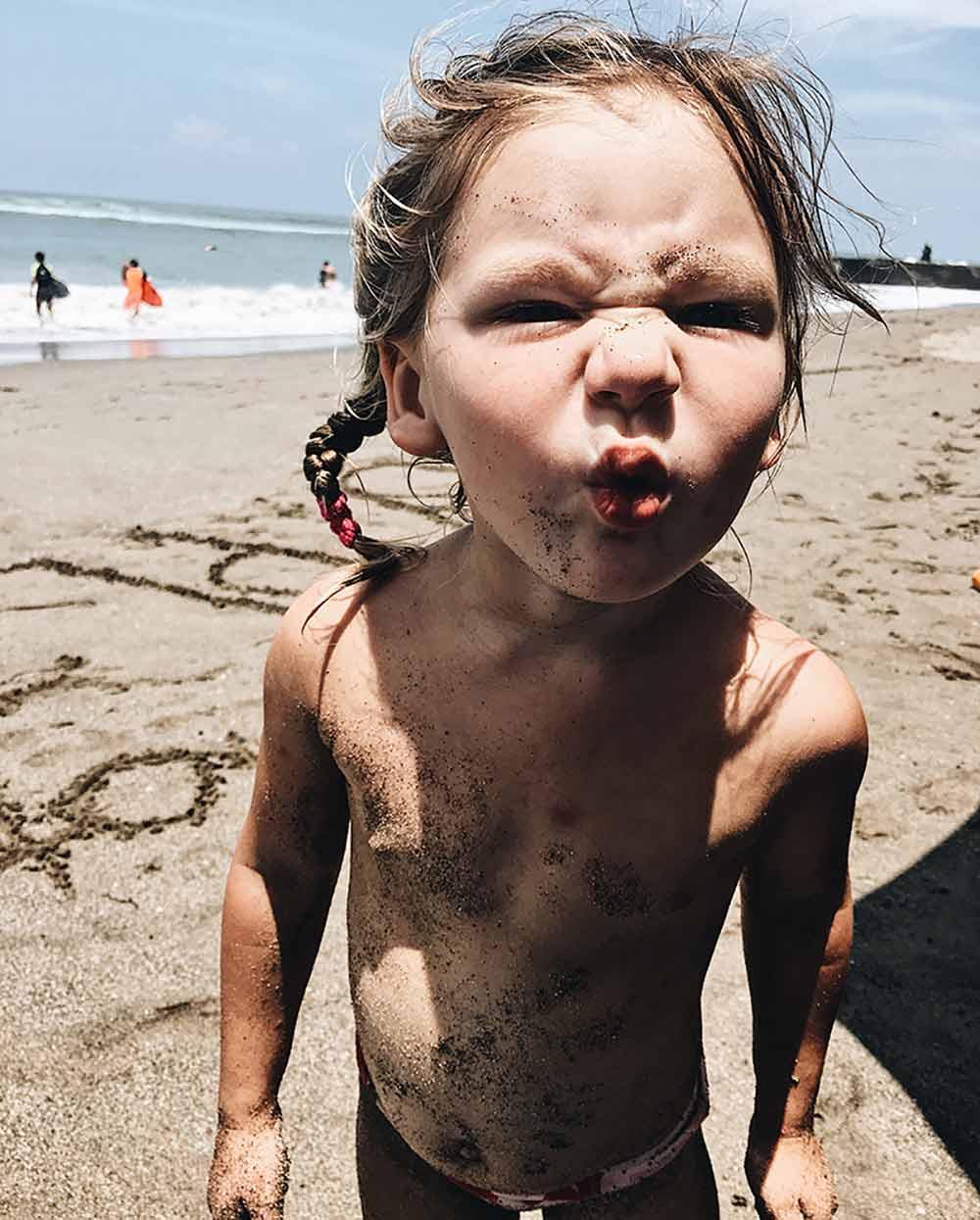 Varvara Vislenko, Russia
"On the pic is one of my 3 year old daughter who is making her silly face. It was taken in the beach on island Bali -Changgu in 2017 with an iPhone 6s." Photograph: Varvara Vislenko/IPPAWARDS
---
>> 3rd Place -- Children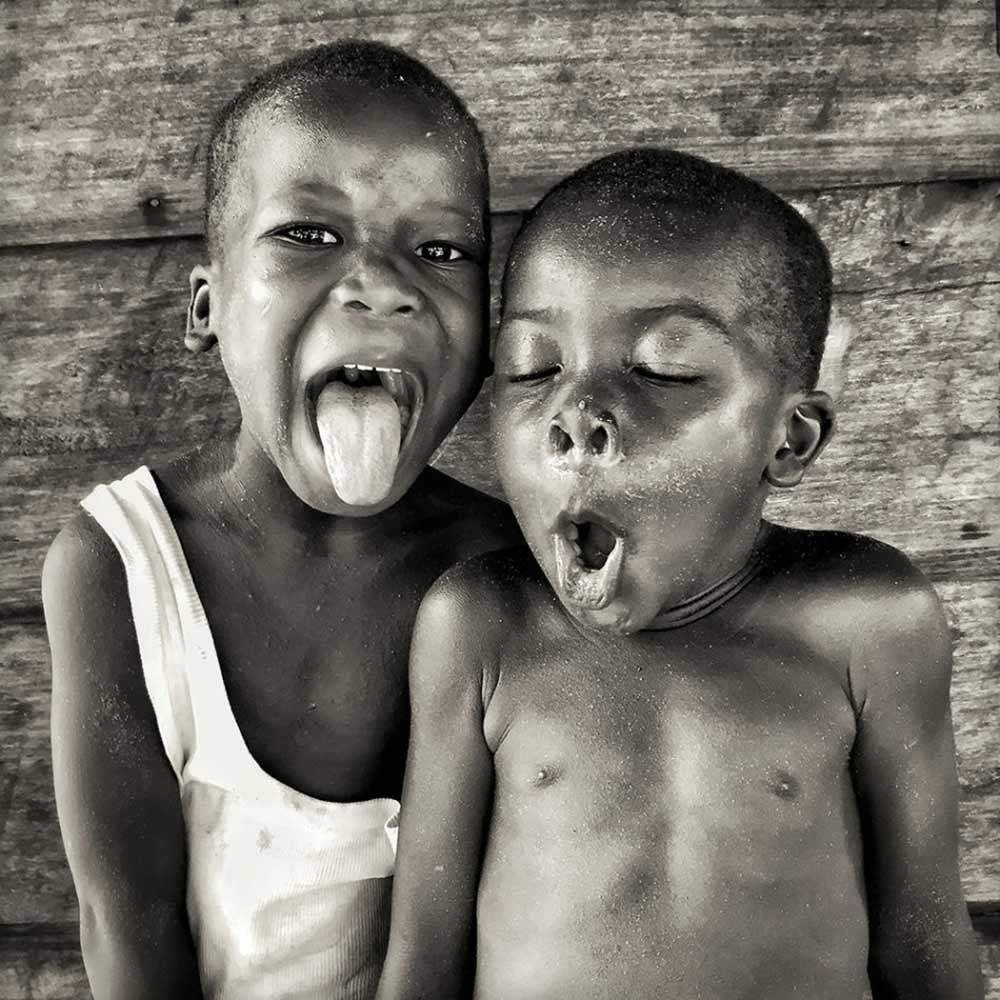 Barry Mayes, UK. Photograph: Barry Mayes/IPPAWARDS
>> 1st Place – Floral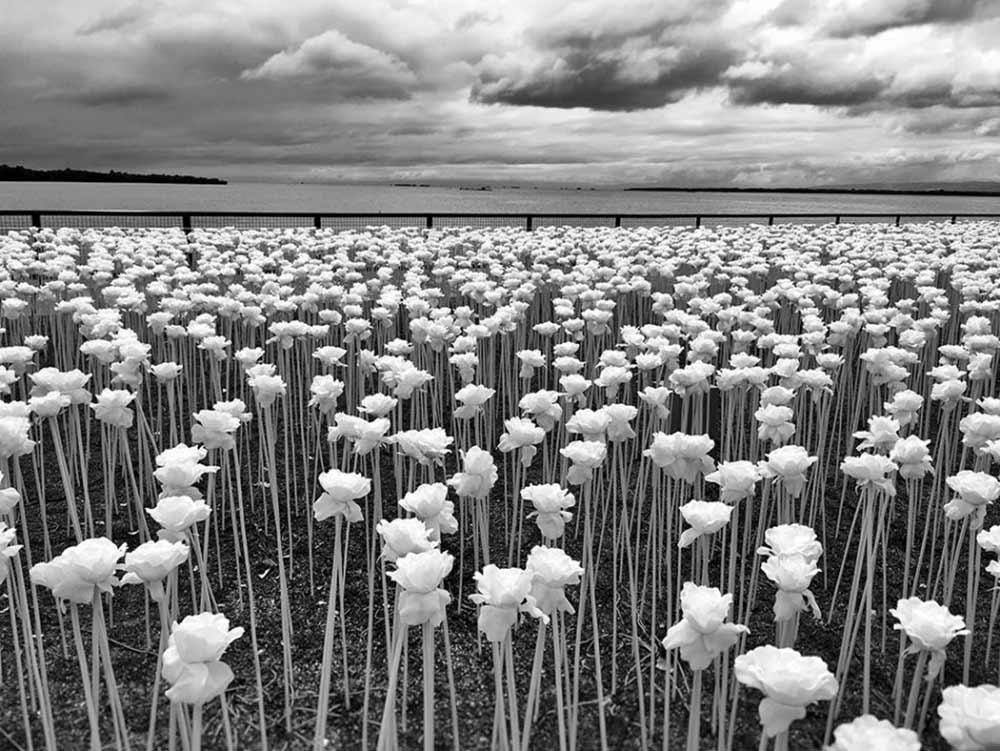 Sidney Po, Philippines
"About 20 km southeast of Cebu City where I live is Cordova town which belongs to Mactan Island. This place has become a tourist (both local and foreign) attraction especially at night when all the white LED roses lit up." Photograph: Sidney Po/IPPAWARDS
---
>> 3rd Place – Floral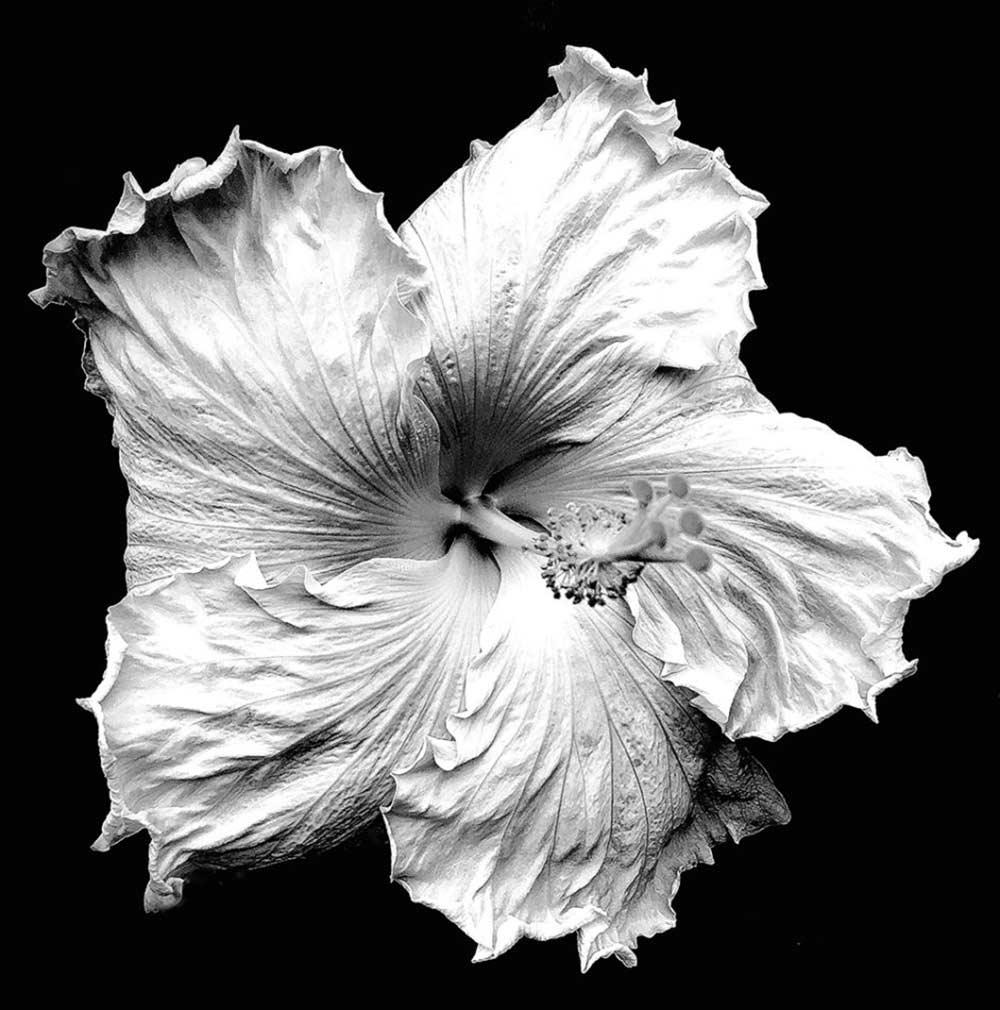 Laura Warren, US
"I'm a special ed teacher throughout the year in NJ but have been teaching photography at Landmark College in Putney, VT for the last 5 summers. I was teaching my students how to minimize backgrounds and use natural light. I also teach how to look for "gesture" in nature." Photograph: Laura Warren/IPPAWARDS
---
>> Singing Rock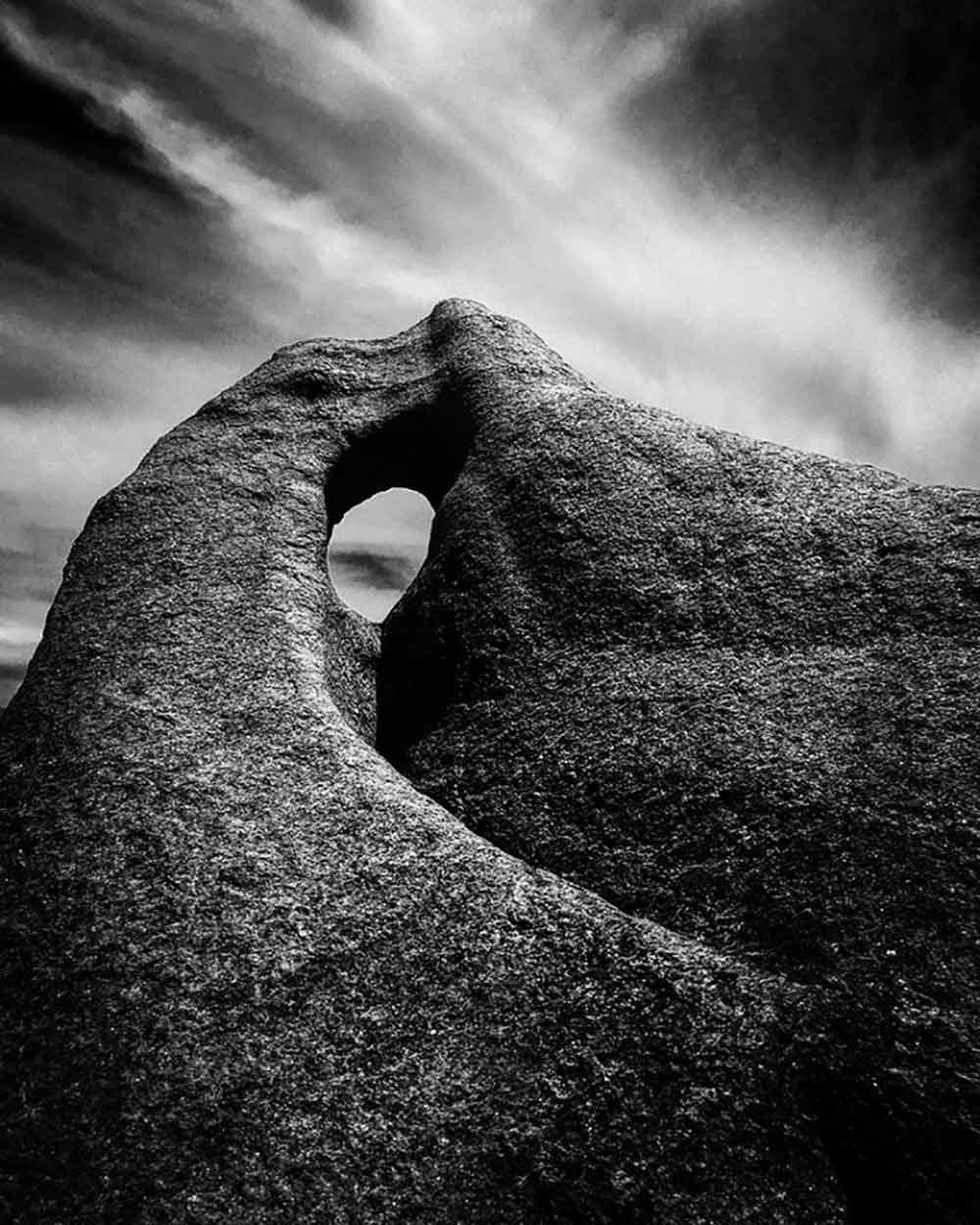 Christian Horgan, Australia
1st Place – Landscape
"I captured this image in the Margaret River region of Western Australia. It's my second home, and one of the most spectacular places on earth. This was taken on the coast at Wyadup Rocks, and is called Singing Rock. I was swimming there with family when I was drawn to it by the sound of it's song as the wind whistled through it, and just had to capture this image." Photograph: Christian Horgan/IPPAWARDS
---
>> 2nd Place – Landscape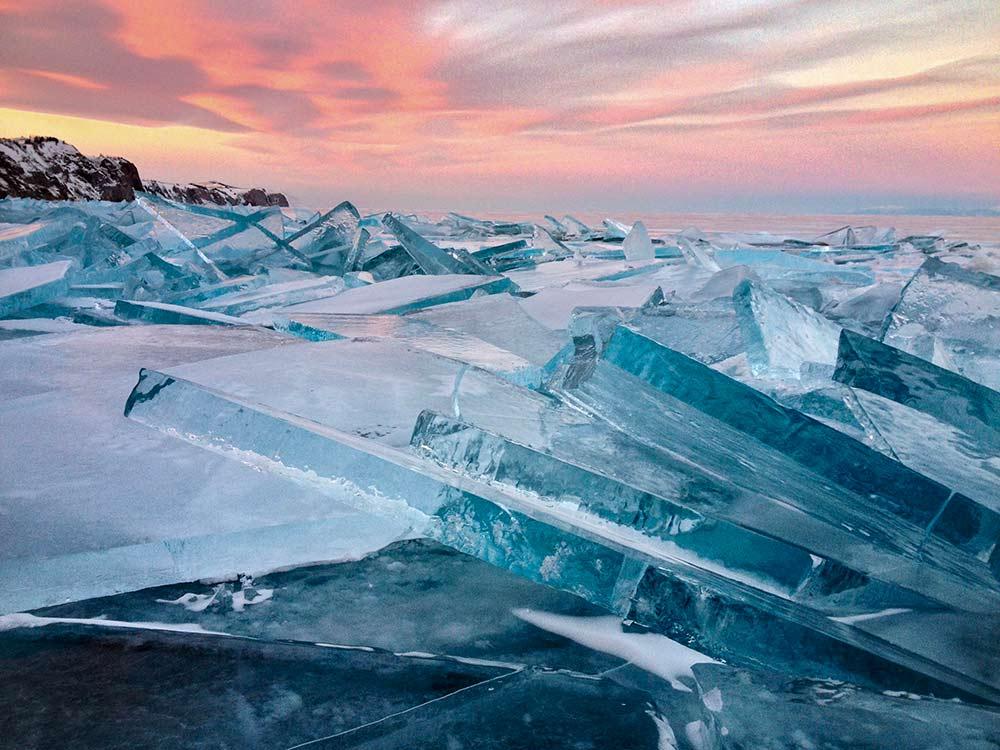 Sergey Pesterev, Russia
"This photo was taken on Olkhon Island, Lake Baikal, Russia. It was the first ice on the lake after heavy frosts below -30C, it is titled, Baikal Ice on Sunset." Photograph: Sergey Pesterev/IPPAWARDS
---
>> 1st Place – Lifestyle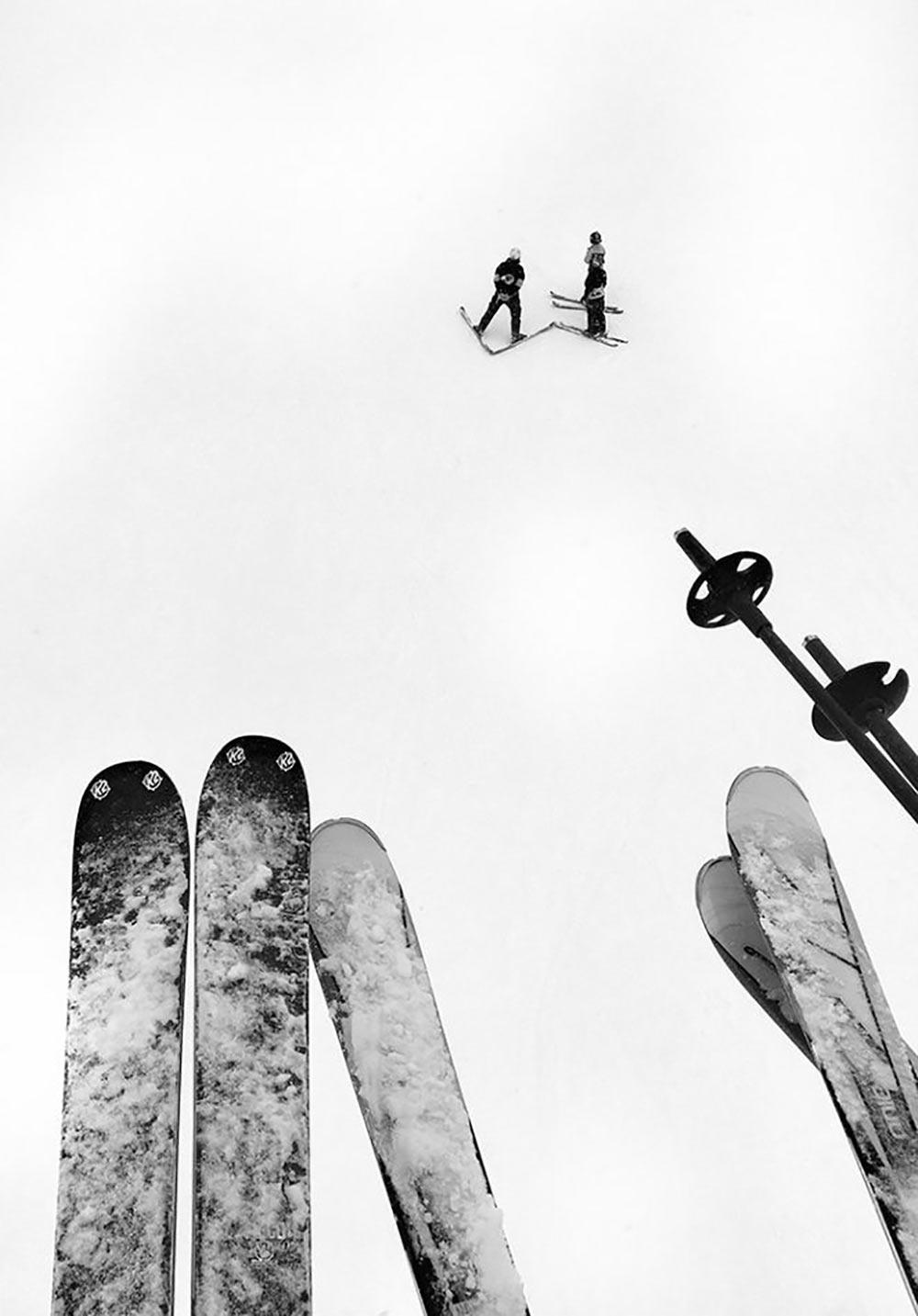 Nick Trombola, US
"I went on a ski trip to Telluride, Colorado last winter with some friends. On the second morning we were already outside before the trails even opened for the day, so we were one of the first groups on the lift. The snow was perfectly white and mostly undisturbed because the only people who were on the Mountain before us were locals who had houses higher than our hotel. On our way up we passed over a group of three skiers, and I thought that they contrasted so well against the snow and our skis in the foreground that I quickly dug my iPhone out of my jacket and took the shot." Photograph: Nick Trombola/IPPAWARDS
>> 2nd Place – Lifestyle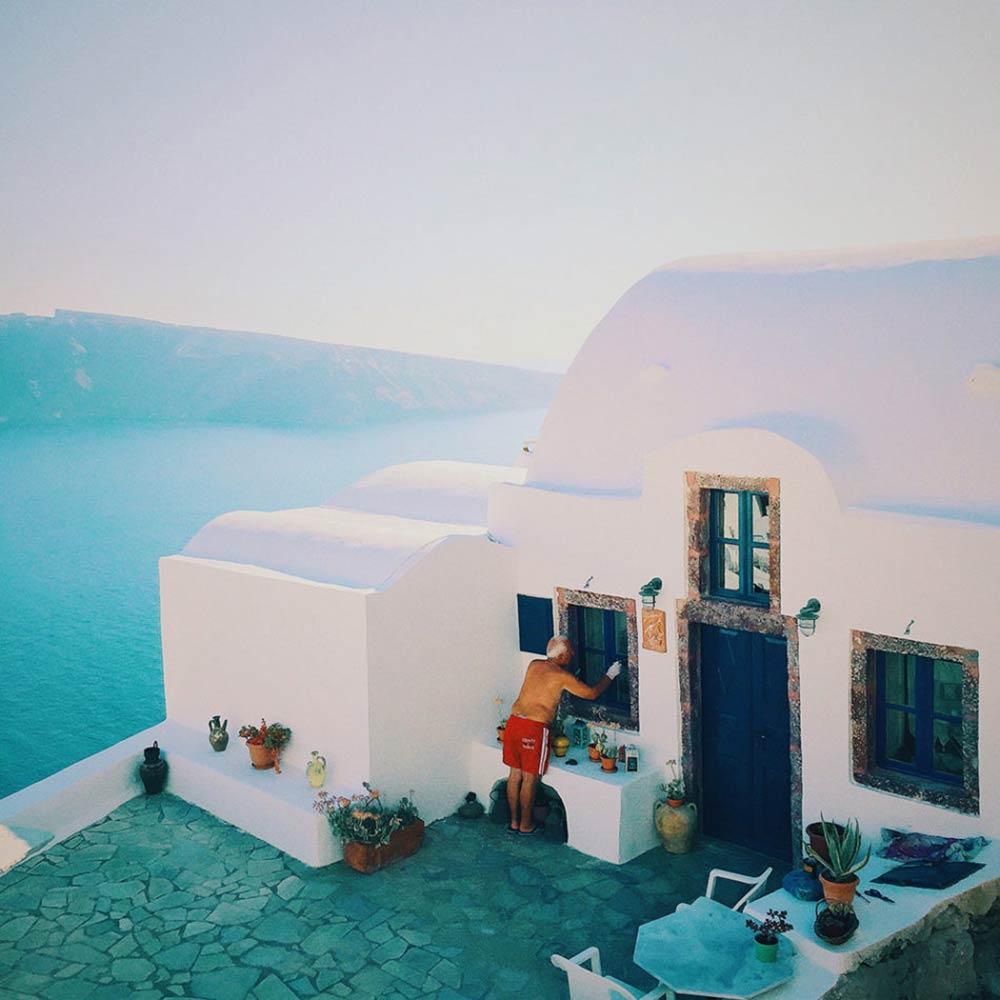 YuMing Guan, China
"This picture was taken in the summer of 2015, in Oia, a beautiful small town of Santorini. Tourists from around the globe gathered at the cliff to see the breathtaking sunset that is known as one of the Greatest Views in the World. Everyone was amazed by the stunning moment with awe and applauds, that's when this local old man caught my attention. He was so concentrated and undisturbed, as if no crowd or view deserves his attention better than his own windowsill. I guess perhaps in his mind, the greatest view in the world is home." Photograph: YuMing/IPPAWARDS
---
>> 3rd Place – Lifestyle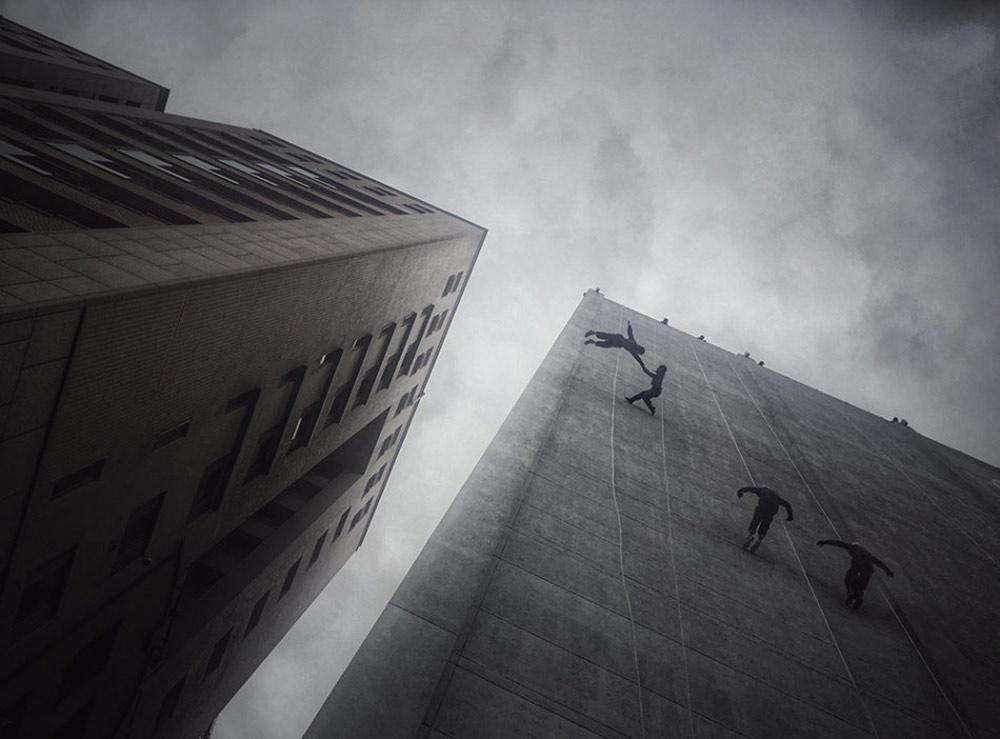 Chung Hung, Taiwan. Photograph: Chung Hung/IPPAWARDS
---
>> 1st Place – Nature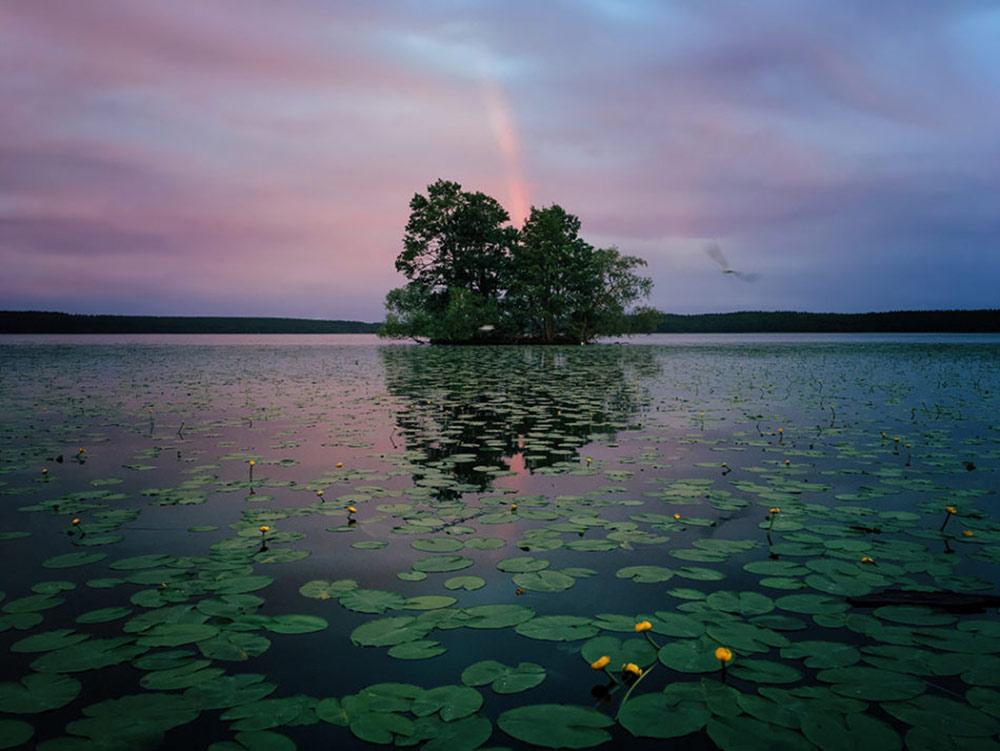 Aaron Sandberg, US
"I took this photo in late June of 2016 while in Sigtuna, Sweden. I used my old iPhone 6s (native camera) then did some light post-processing with Snapseed, Photoshop Fix, and VSCO. This photo didn't need too much editing at all unlike some of my others -- nature did most of the work here. This was the best shot out of maybe a dozen or so captures." Photograph: Aaron Sandberg/IPPAWARDS
---
>> The nomads of Europe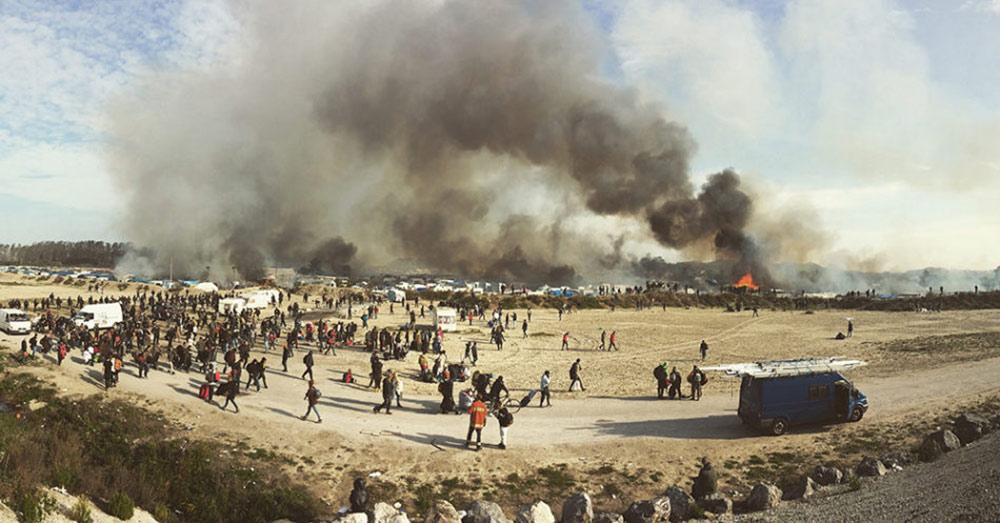 Samuel Nacar, Spain
1st Place – News/Events
"Monday 24th of October started the eviction of the biggest migrant camp in Europe named The Jungle, located in northern France only 5 kilometres away from the city of Calais. On Wednesday 26th of October the camp was set on fire and thousands of migrants had to leave, some of them were relocated while others were not. In this photograph you can see thousands of migrants being evicted from the camp due to the many fires." Photograph: Samuel Nacar/IPPAWARDS
---
>> 2nd Place – News/Events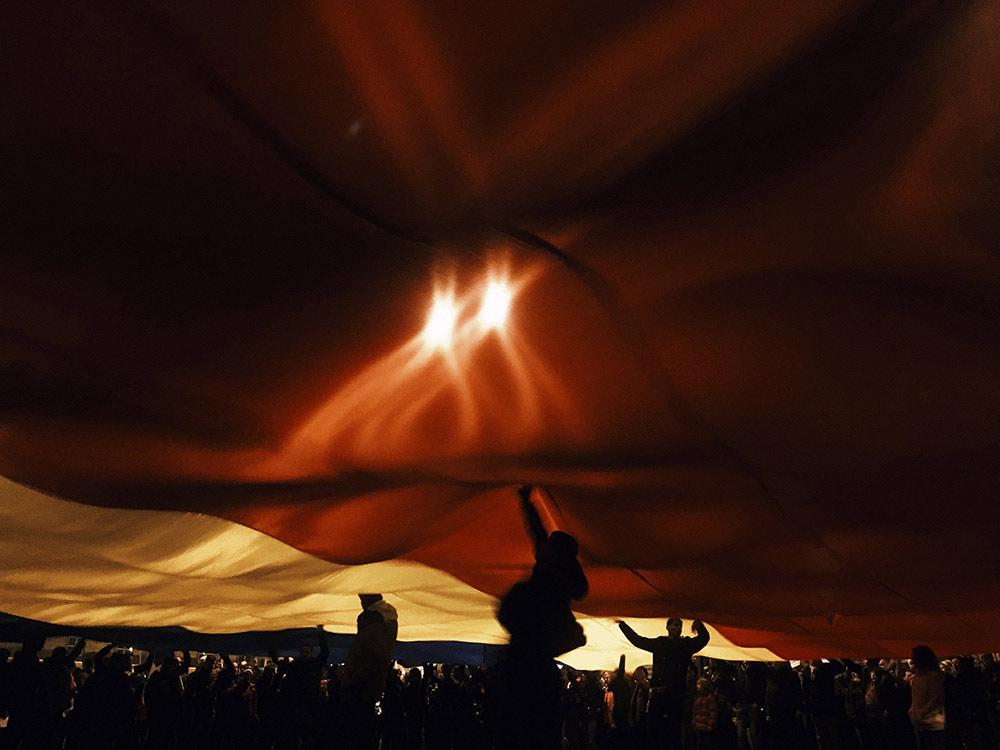 Thea Mihu, Romania
"Shot on February 4th, 2017 during anti-corruption protests in Romania, the largest protest since the fall of communism, where thousands of people protest creatively against Romanian government." Photograph: Thea Mihu/IPPAWARDS
---
>> 3rd Place – News/Events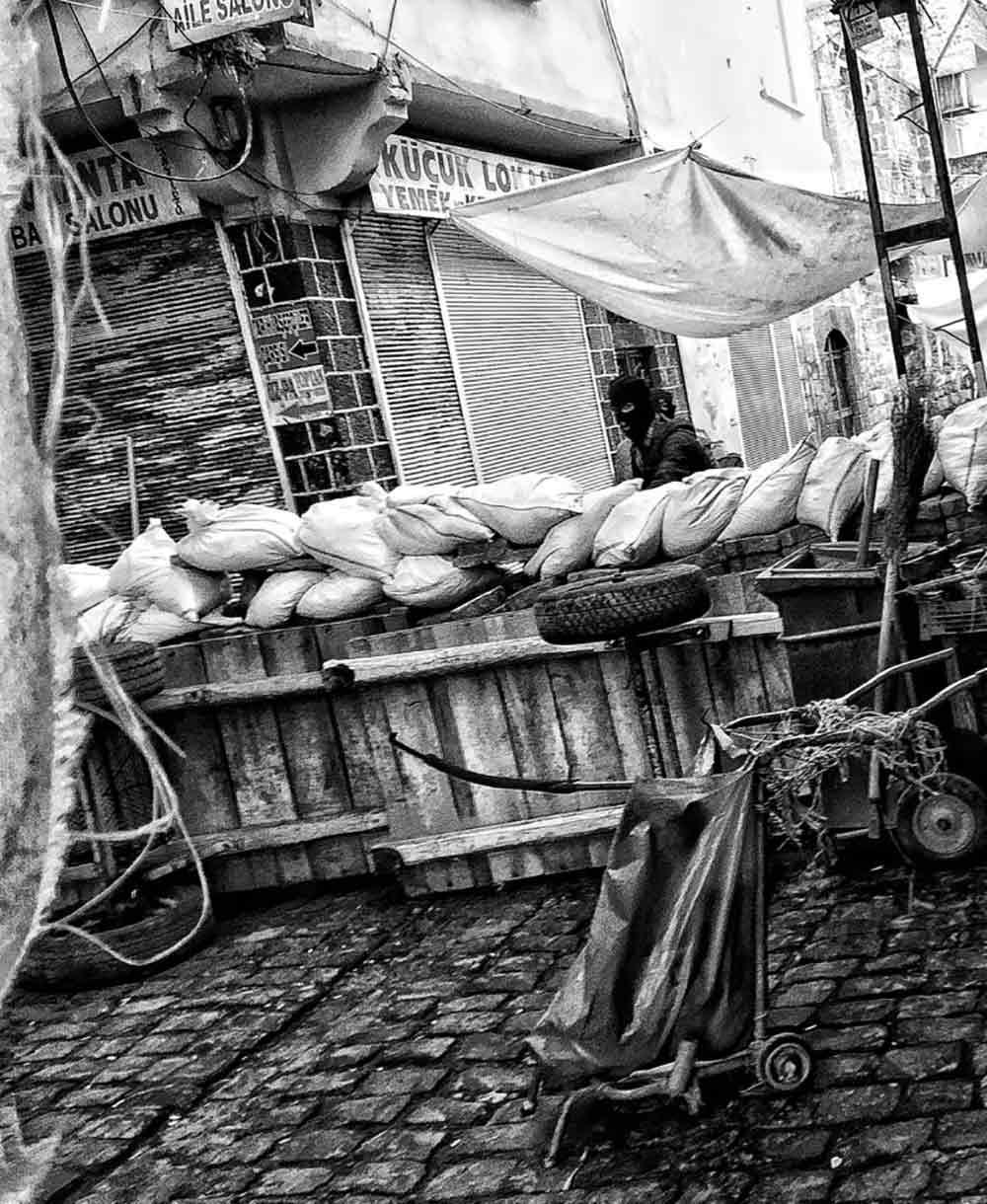 Xirui Huang, China
"Taken on January 2016, during clashes between Turkish Government forces and PKK militants at the old district Sur, Diyarbakir." Photograph: Xirui Huang/IPPAWARDS
---
>> 2nd Place – Other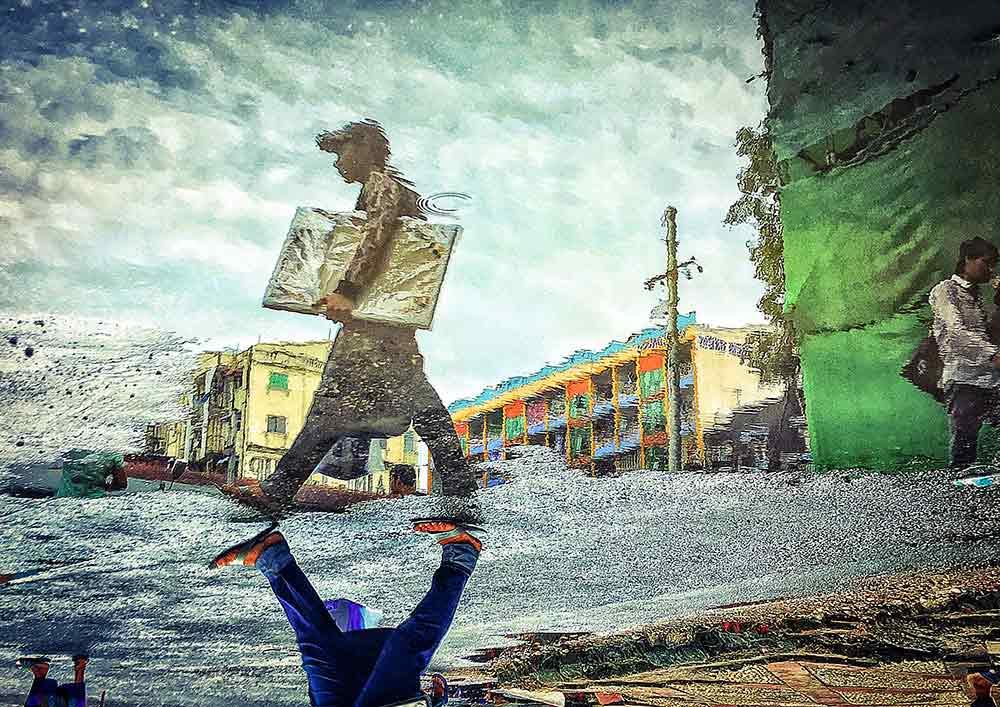 Zarni Myo Win, Myanmar
"This photo was taken on 16 August 2016 of a young man walking on puddle after rain in Yangon city, Myanmar. His image and the buildings were mirrored on the water and I shot that moment. It had nice movement and the buildings were a beautiful colour." Photograph: Zarni Myo Win/IPPAWARDS
---
>> 1st Place – People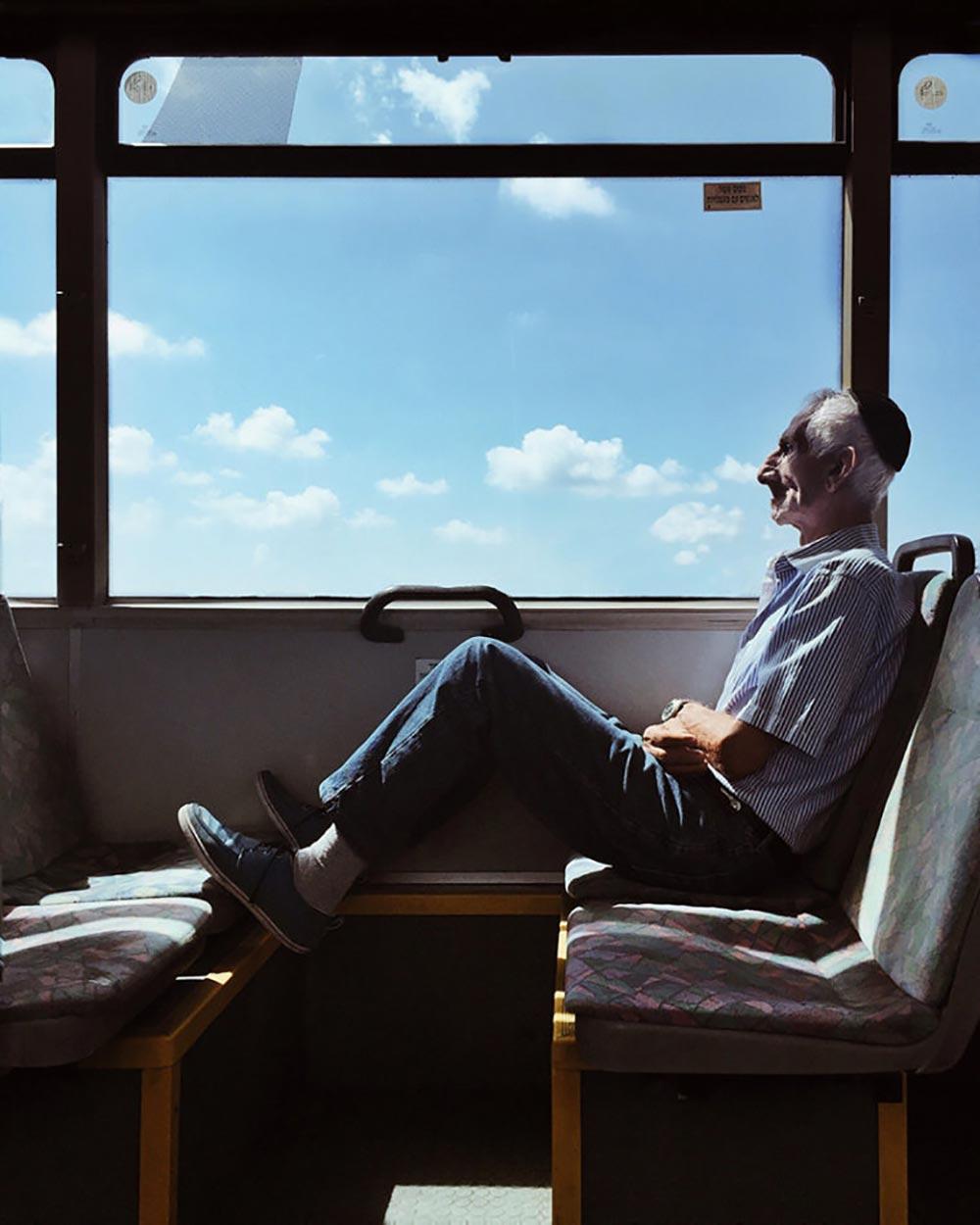 Dina Alfasi, Israel
"I shoot mostly street scenes and portraits, trying to capture intimate moments. Every day I get to work by train and bus. For two hours every day I'm in a place with different people. At first, to pass the time, I was just observing them and trying to guess where they're going, what they are dealing with, or what their story may be. Along with this observation, I noticed intimate moments and so I started to take photos, and I was surprised with the result." Photograph: Dina Alfasi/IPPAWARDS
---
>> 1st Place – Portrait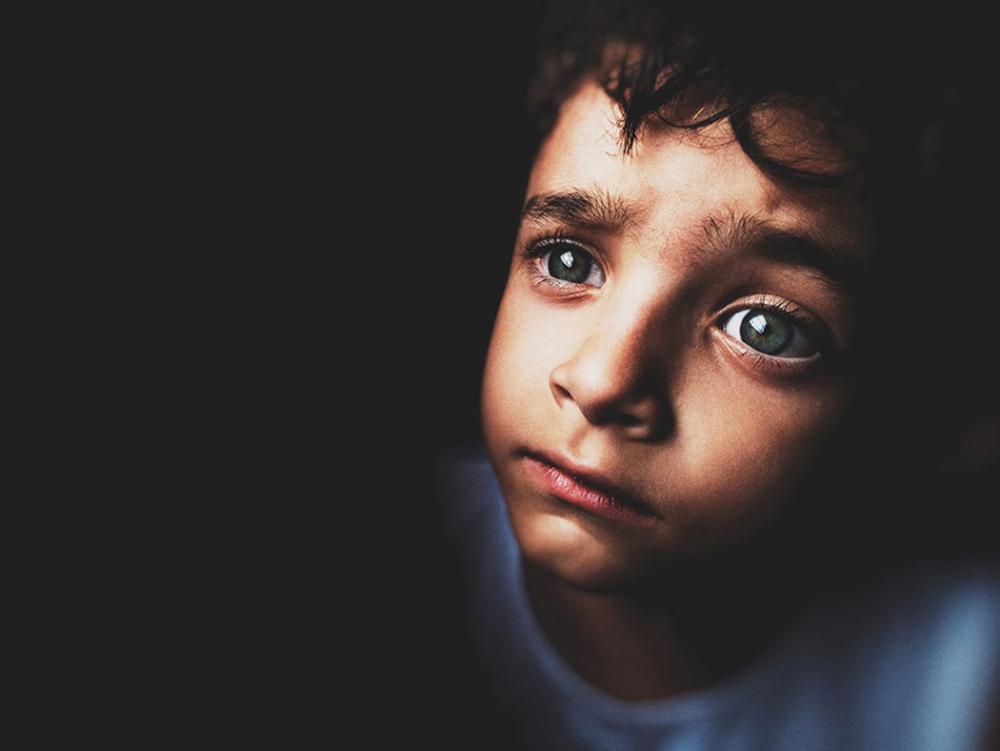 Gabriel Ribeiro, Brazil
"This photo was taken in January of that year, my aunt came from Bahia to Campo Grande and my cousin was with me when I had the idea of doing a picture of him, we went to the nearest window and began to photograph using natural light. My main goal was to capture the depth that a look can achieve, especially when it comes to children." Photograph: Gabriel Ribeiro/IPPAWARDS
---
>> Run with us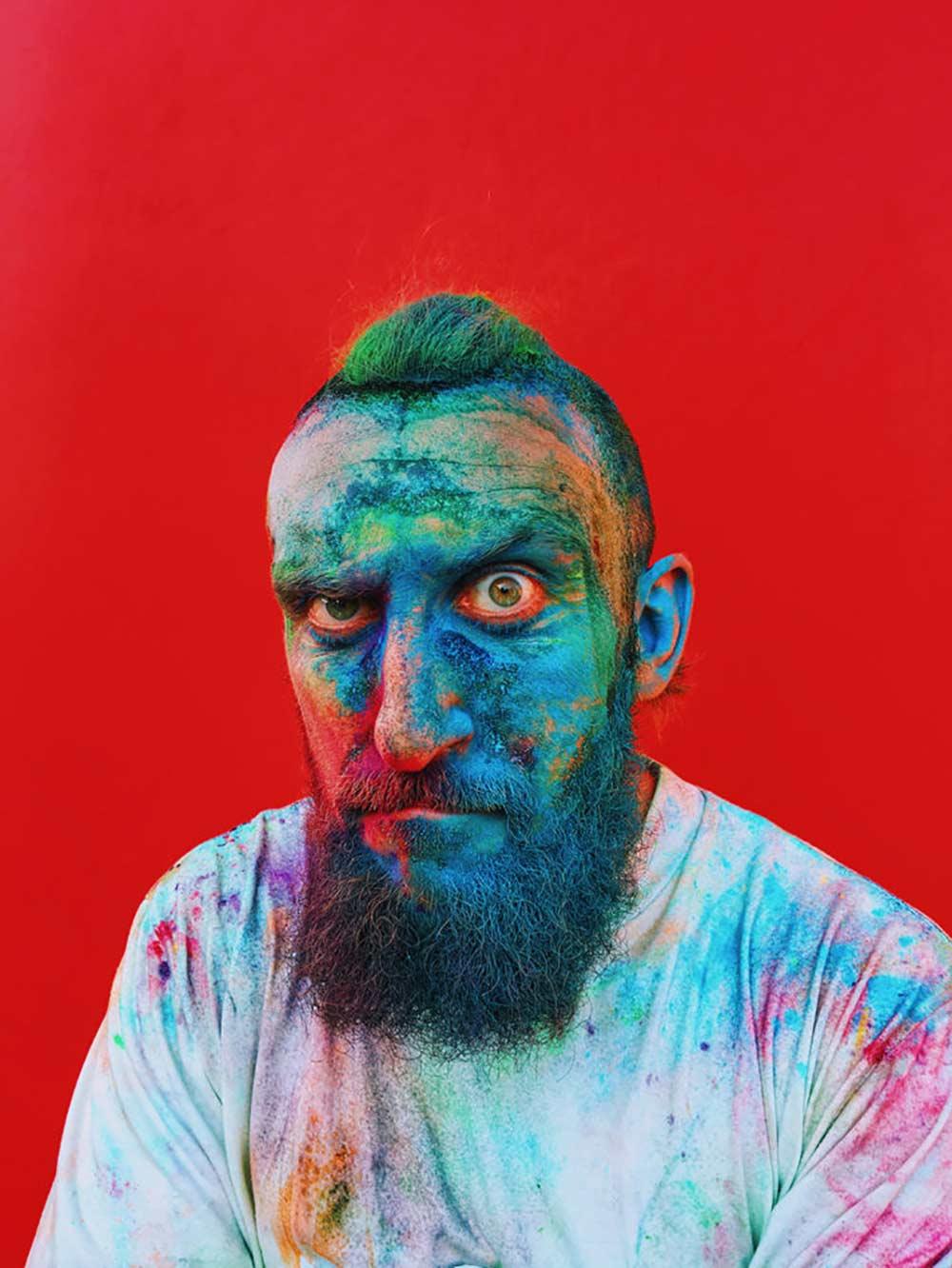 Vlad Vasylkevych, Ukraine
3rd Place – Portrait
"The title for this work is "Run with us, they said. It's just a run, they said," and it is from an annual bright event that combines sport and fun with a goal to bring the message of healthy lifestyle to the city. The colour run is a holiday in which there is a place for running under the splashes of holi paints, a music program, a drawing of prizes and charity for kids. The Colour Run celebrates the individuality and uniqueness of every member of it." Photograph: Vlad Vasylkevych/IPPAWARDS
---
>> Over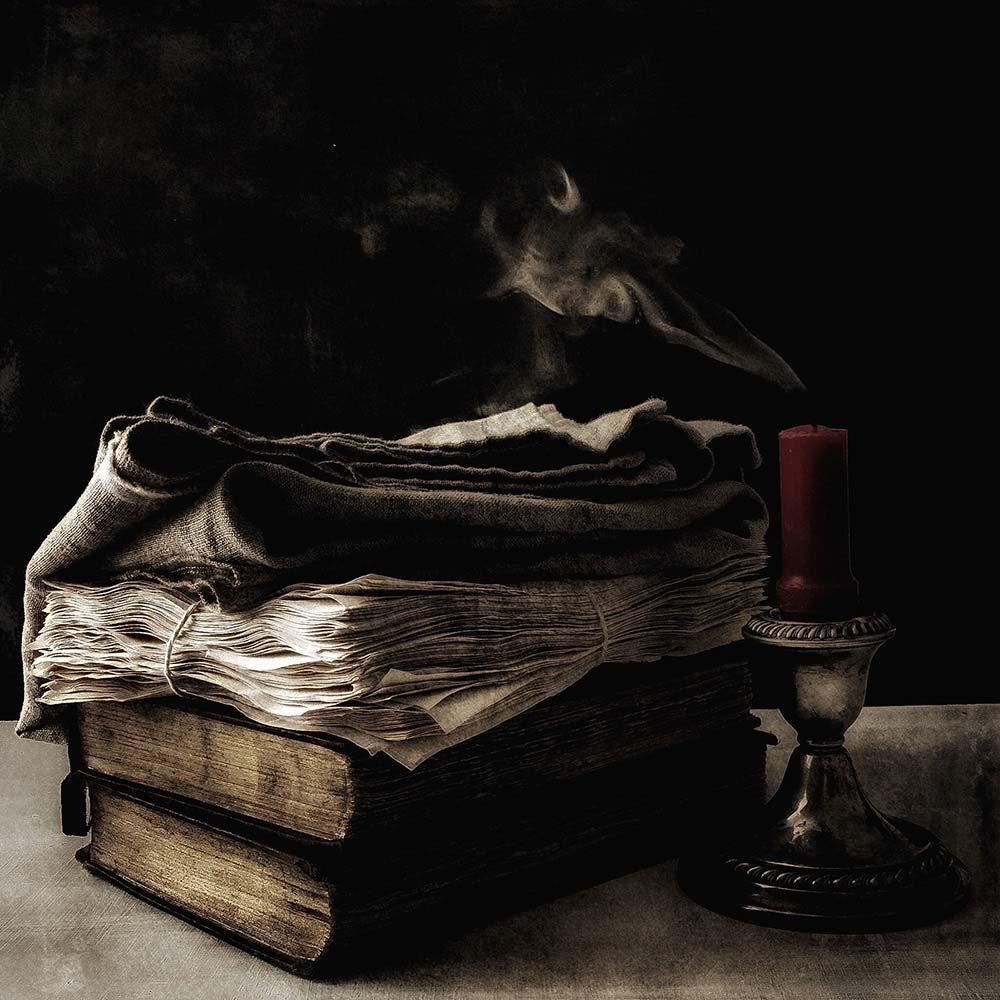 David Hayes, US
1st Place – Still Life
"I've been working in the still life genre for the last several years and like styling vignettes such as this one. I had recently seen several other images that had used a smoking candle and wanted to see what I could do with that concept." Photograph: David Hayes/IPPAWARDS
---
>> 1st Place – Sunset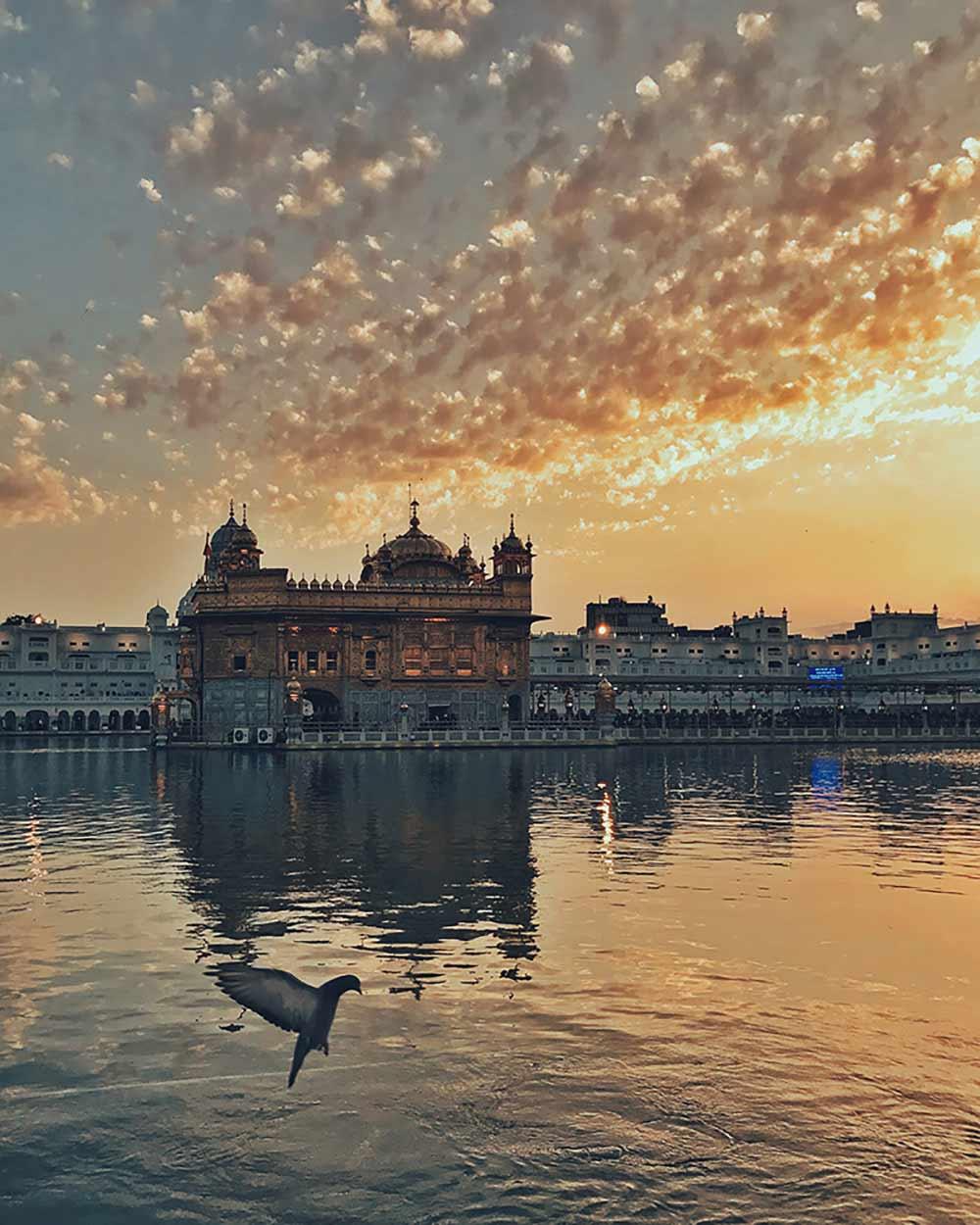 Kuanglong Zhang, China
"The sunset and the Golden Temple in Amritsar add radiance and beauty to each other. The ripple in water seems to be formed by doves' flapping of wings. I think photography is derived from life, and only people who love life can take a picture of temperature." Photograph: Kuanglong Zhang/IPPAWARDS
---
>> 3rd Place – Sunset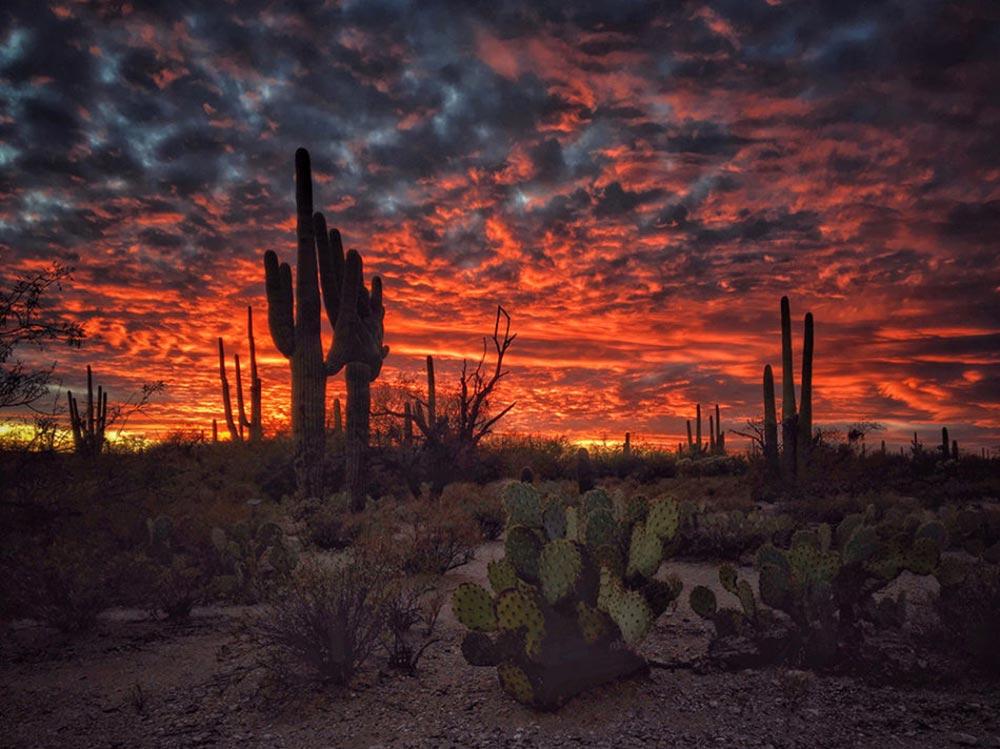 Joseph Cyr, US
"Sky on fire" has become a popular hashtag on social media, but cliché or not, the description rings so true so often in the deserts of southern Arizona. I try to time my after-work runs during the winter so that I finish right at sunset. The sky on this particular evening stopped me in my tracks; the seasonal angle of the sun during the winter months often adds a touch of pastels to the usual fiery mix on the bottoms of the clouds." Photograph: Joseph Cyr/IPPAWARDS
>> Snow + Fishing Cottages = Win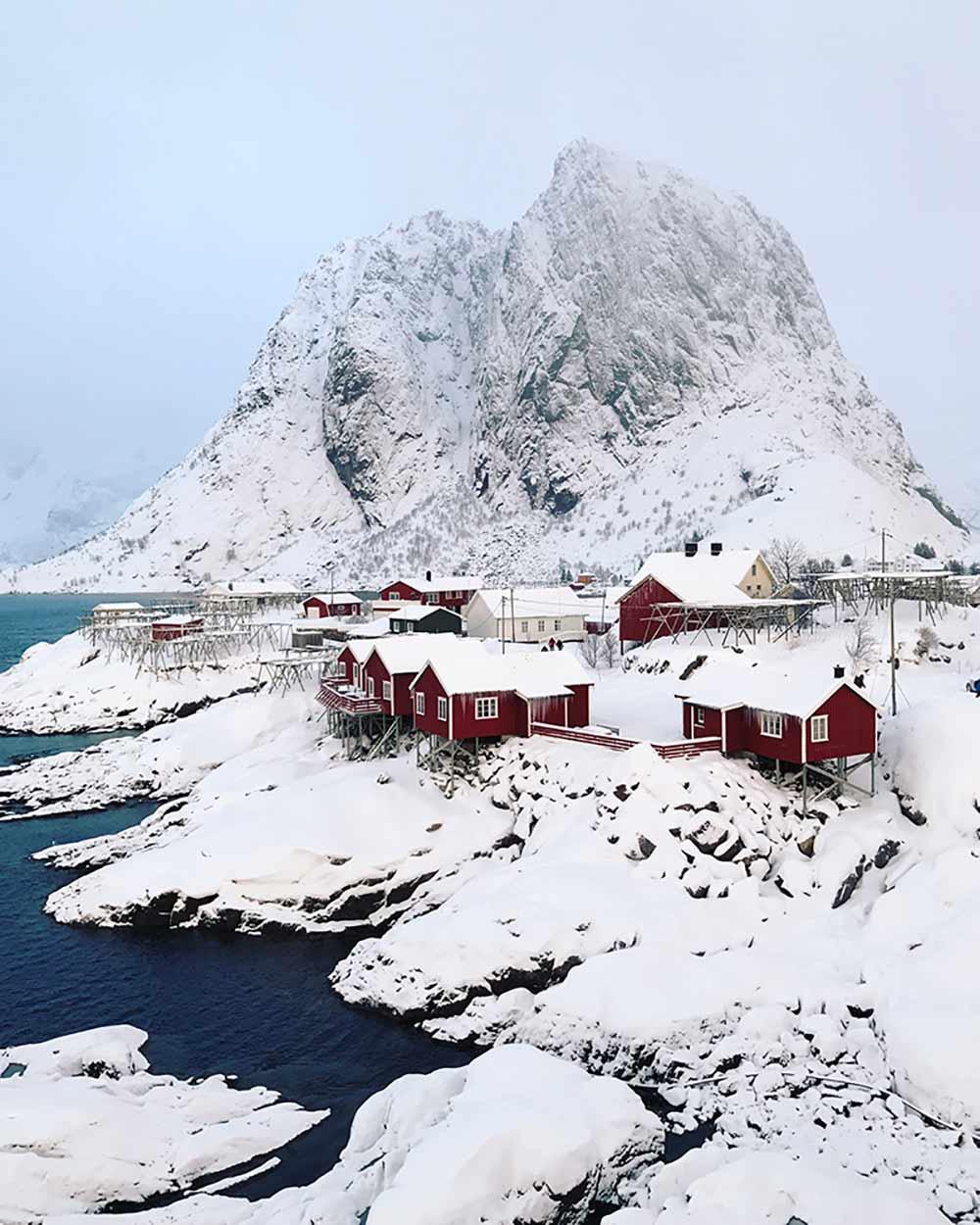 Jen Pollack Bianco, US
1st Place – Travel
"I shot this image on a bridge in Norway's Lofoten Islands overlooking Reinefjord towards Olstinden. The red cabins are traditional fishing cottages. I took this shot just after sunrise during a snowstorm. The colours changed every few minutes, and the snowfall was heavy at times changing the moody dramatically from minute to minute. Photograph: Jen Pollack Bianco/IPPAWARDS
---
>> 3rd Place – Travel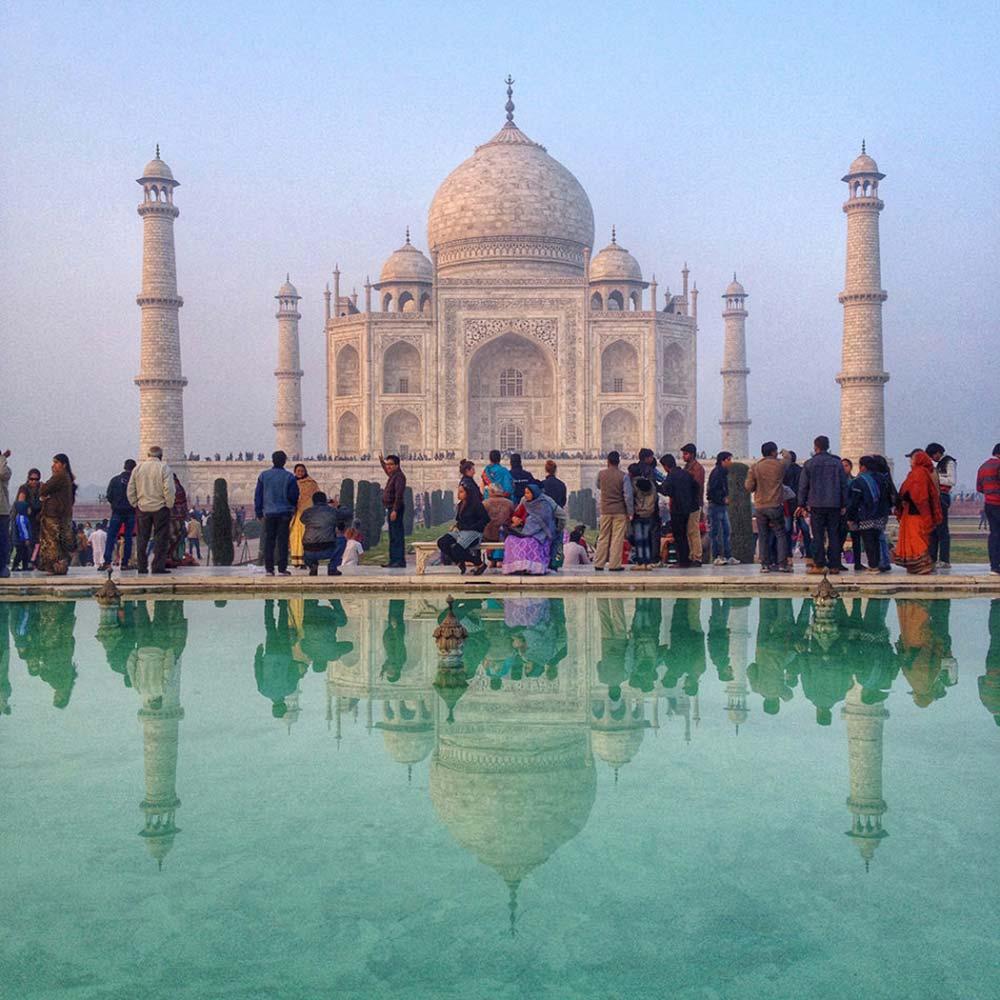 Li Jinquan, China
"Every year, people coming from all over the world are gathering in front of The Taj Mahal no matter whatever their beliefs are. I went there in January of 2014 as a tourist. I saw this marvellous architecture, the people and the shadow of the building on the water, which are very impressive to me. In my eyes, the people in this photo seems to be between an illusory and the reality and the real worlds. Photograph: Li Jinquan/IPPAWARDS
---
>> 1st Place – Trees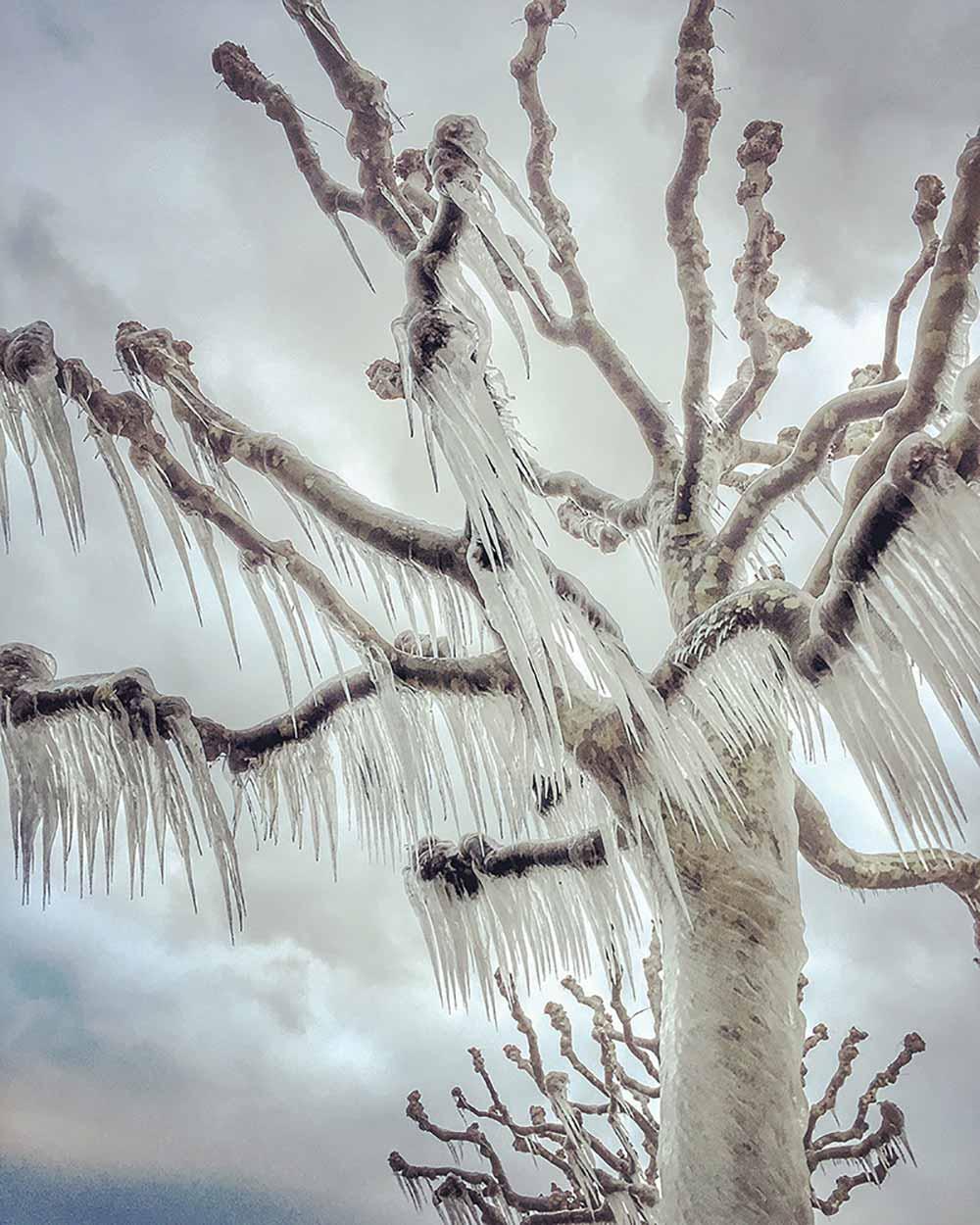 Magali Chesnel, France
"Stormy winds have swept across Europe this winter, with Siberian temperatures transforming trees in wonderful icy show in Versoix, a little town close to Geneva, in Switzerland. After a conjunction of intense cold (-10 to -18 degrees Centigrade), with very strong winds, blowing at over 100 kmh, the waves from the Leman Lake got so harsh that they passed over the dikes and the droplets immediately froze everything they touched, including the trees. Braving the frozen ground, I took this photograph, early in the morning. Photograph: Magali Chesnel/IPPAWARDS