Remember Steve Irwin, the 'crocodile hunter'? Well, meet Mick Pitman who puts Irwin to shame. Known as Crocodile Mick, this hunter has caught over 20,000 crocodiles in 37 years.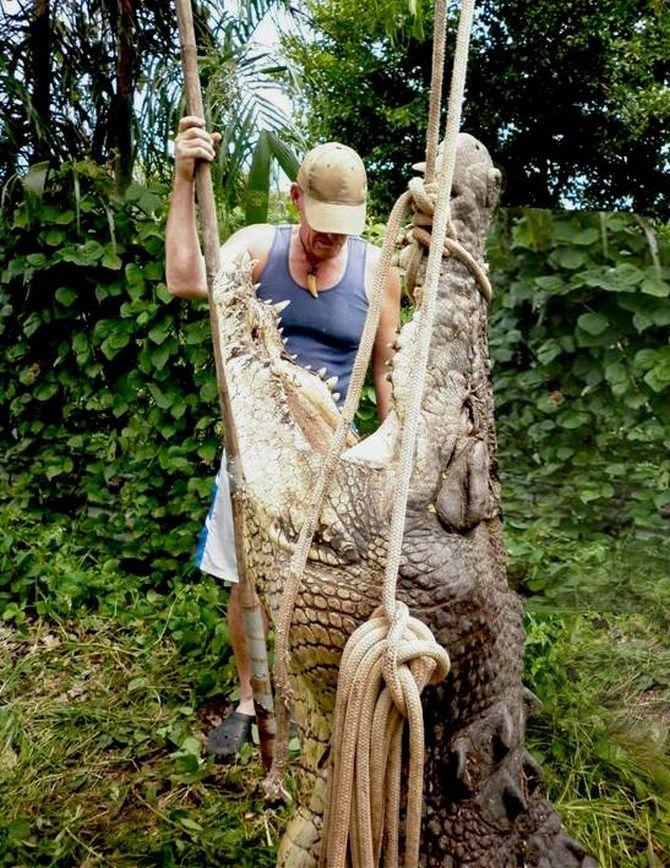 Crocodile Mick stares down the mouth of a giant 4.9m crocodile he has just captured in a billabong. Photograph: Mick Crocodile/Facebook
Crocodile Mick, 57, from Darwin in the Northern Territory in Australia, was taught all about crocodile hunting from his stepfather and mentor German Jack, who was famous for catching four of the largest crocodiles ever held in captivity.
Crocodile Mick has not always been on the right side of the law - for 16 years he was a crocodile poacher. However, inching towards retirement, he says, "I've been out and legal longer than I have illegal."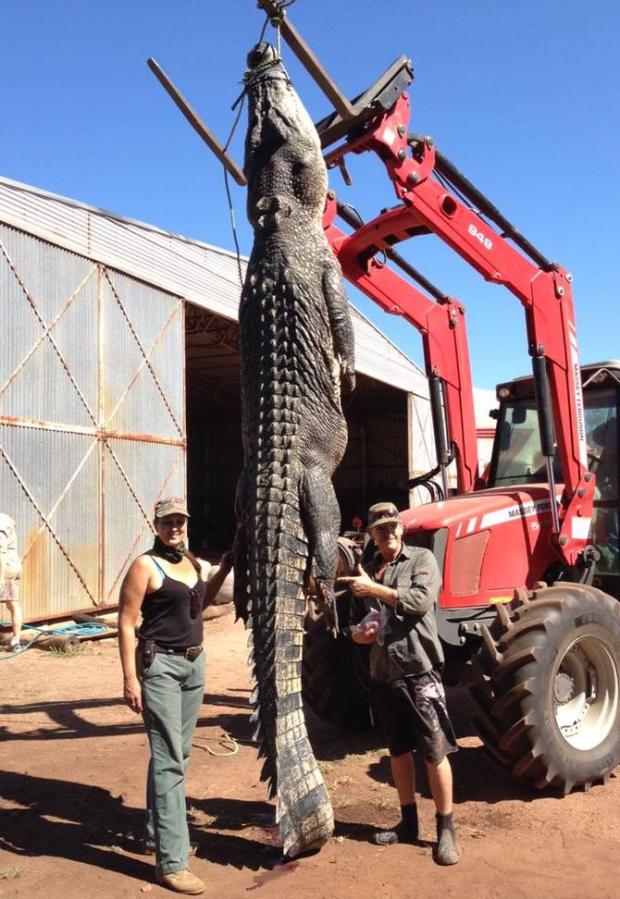 Crocodile Mick stalked this gigantic crocodile for a month before he killed it. This crocodile had gone on a rampage eating cattle. Photograph: Mick Crocodile/Facebook
Speaking about hunting crocodiles, he says he and his team only kills problem crocodiles on the cattle station. "We're not out here just slaughtering animals, we're out taking animals that are actually taking live stock and causing threats to humans and dogs as well," he said.
The biggest crocodile Mick has hunted is a 4.9m long beast in a billabong with two gun shots to the back of the neck.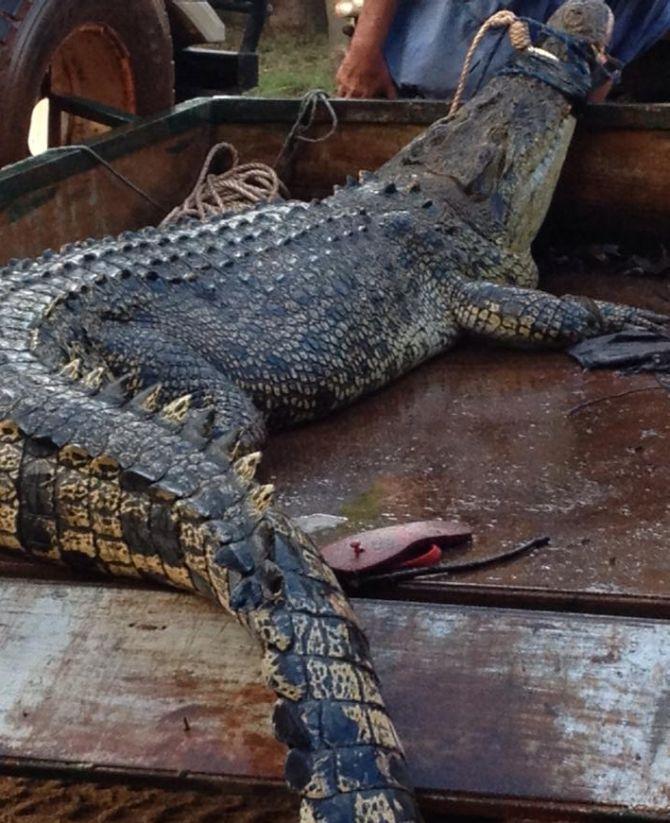 Mick's favourite way to kill the crocodile is by staking them out in the dead of night. Photograph: Mick Crocodile/Facebook
However, the crocodile hunter is now on the hunt of a 5.5 metre one, which will be a world record. Crocodile Mick speaking of the 'big guy' says, ""This guy, he's at the point in his life where he doesn't like anybody."
The crocodile hunter uses four methods to catch the animals -- harpooning, shooting, hooking and the trap.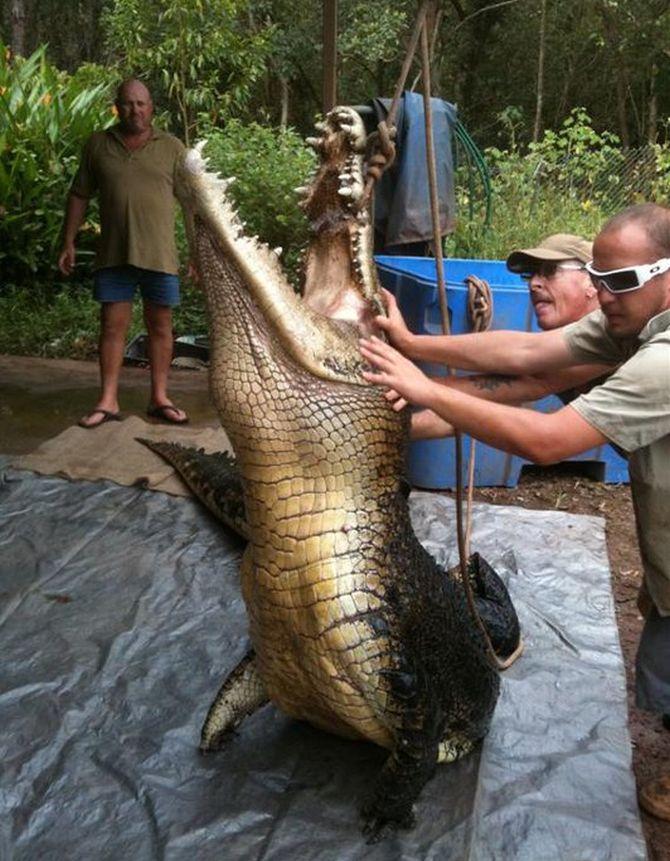 Mick's says it's not just about hunting the crocodiles. He also tries to educate people about crocodiles. Photograph: Mick Crocodile/Facebook
By far, his favourite technique is to get out on the creek in the crocodile's natural habitat on his small dingy and harpoon them, sticking the spike underneath their skin and 'playing them like a trout' until they eventually wear out.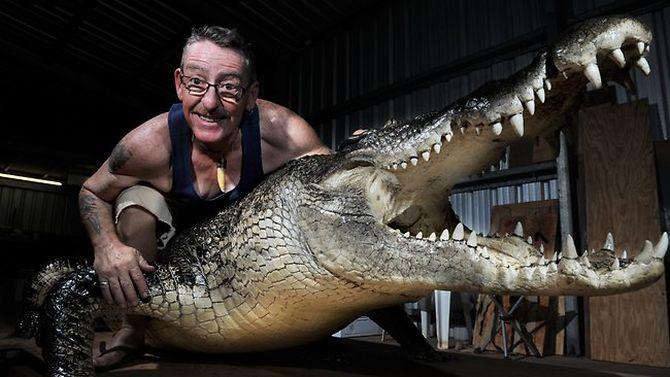 Mick poses with one of the crocodiles he hunted. After killing them, he often performs his own taxidermy on them. Photograph: Mick Crocodile/Facebook
He claims he tries to educate people on crocodile hunting and how the killings can be done in the most humane way possible.