The iconic Mughal Gardens of the Rashtrapati Bhavan will open for the public from Tuesday after President Ram Nath Kovind inaugurates it.
The gardens will remain open to public from February 6 to March 9 between 9:30 am and 4.00 pm. However, it will be closed on Mondays for maintenance and on March 2, on account of Holi, said Press Secretary to the President Ashok Malik.
President Kovind will inaugurate the annual gardening festival 'Udyanotsav' of the Rashtrapati Bhavan on Tuesday.
Photographs: @RashtrapatiBhvn/Twitter, Shahbaz Khan/PTI Photo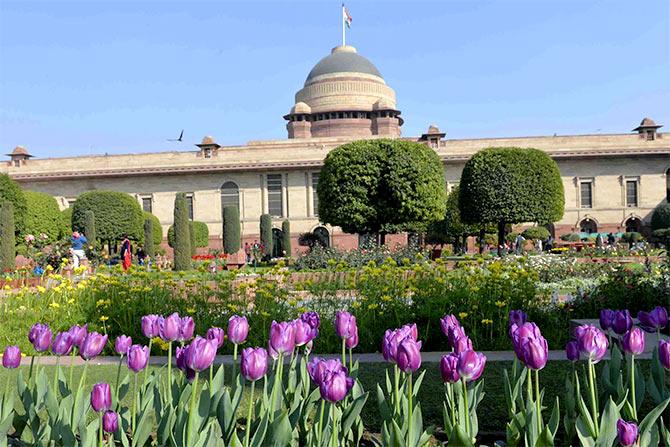 About 10,000 Tulip bulbs in eight varieties of different colours -- all imported from the Netherlands -- will be the major attraction of the garden this year.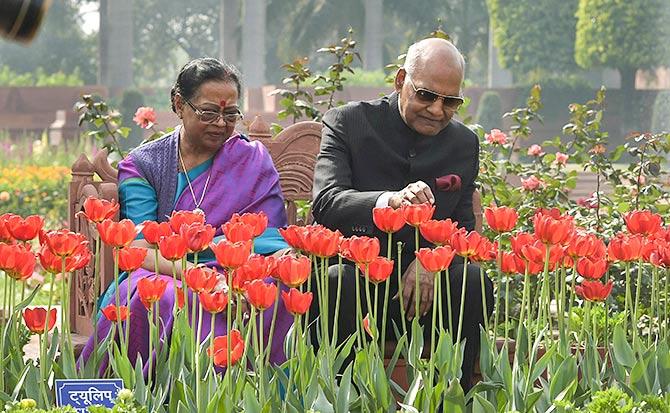 Also, there are 70 varieties of seasonal flowers apart from 135 different types of roses in the garden.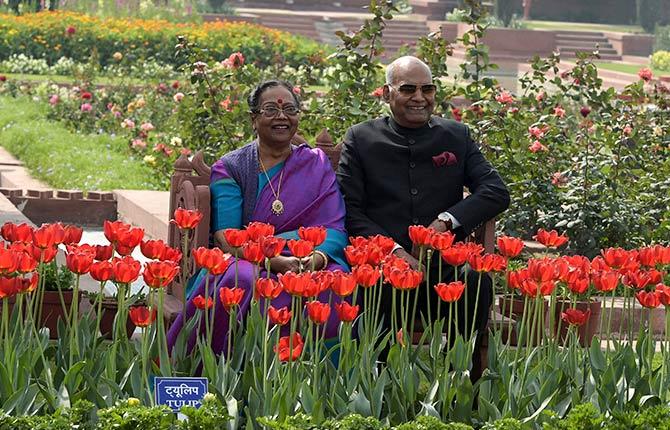 It's beautiful, isn't it? The garden is in full bloom.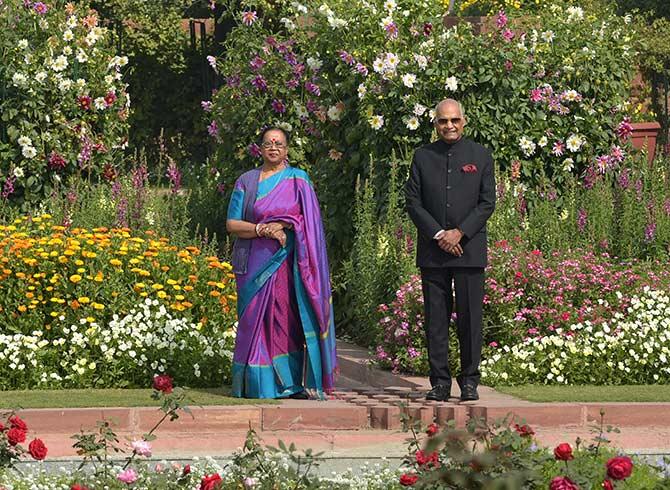 President Ram Nath Kovind and his wife take a stroll in the beautiful gardens.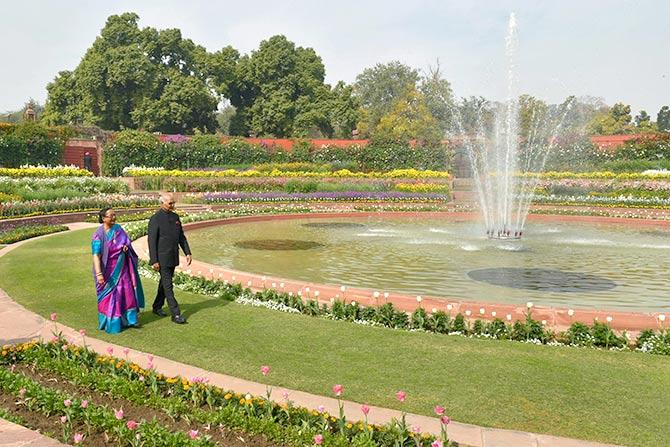 Visitors would also be able to see other gardens including the circular, spiritual, herbal, bonsai, tactile and musical gardens.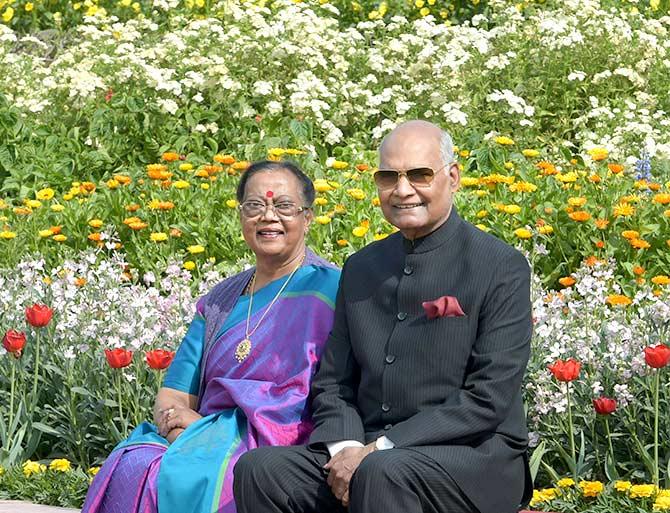 Roses are central to the fame of Mughal gardens and a permanent feature throughout the year.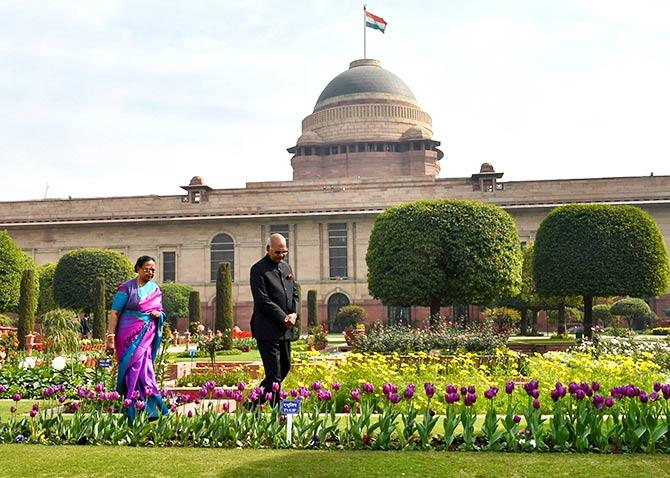 The Mughal Gardens, often called as the soul of the presidential palace, was designed by Sir Edwin Lutyens in 1917, but the landscaping was done and the trees were planted only around 1928-29.
Former President, Dr APJ Abdul Kalam, had inaugurated a 'fragrant rosery' on one of the three terrace gardens during his tenure.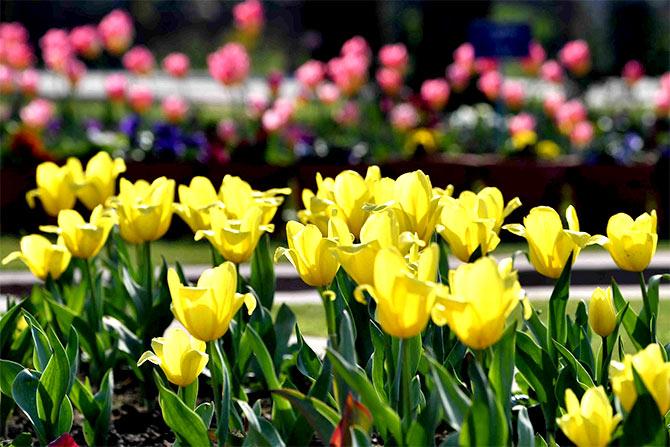 Apart from the blossoms, the Mughal Gardens have a biodiversity park, with deer, ducks, turkeys, parakeets and migratory birds.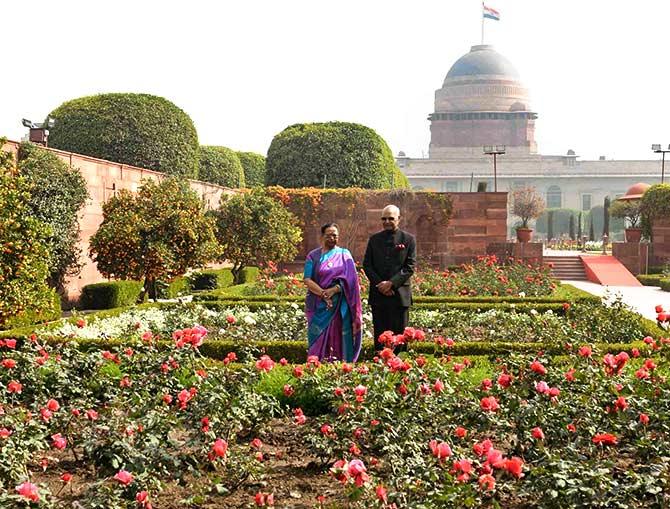 About 4.68 lakh people had visited Mughal Gardens in 2015.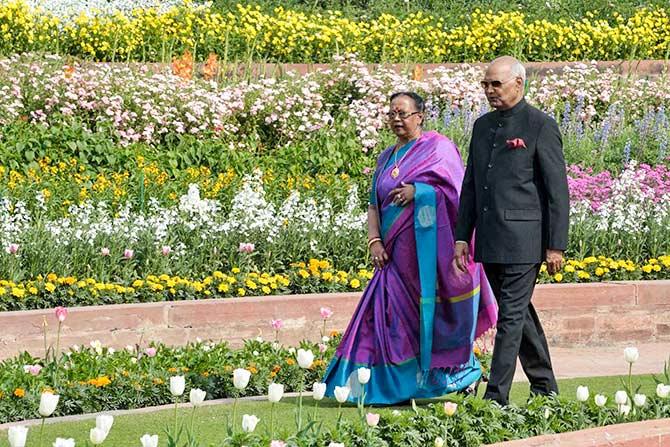 Visitors are requested not to bring any water bottles, briefcases, handbags, ladies purses, cameras, radios, transistors, boxes, umbrellas, eatables etc. Such articles, if any, will have to be deposited at the entry point.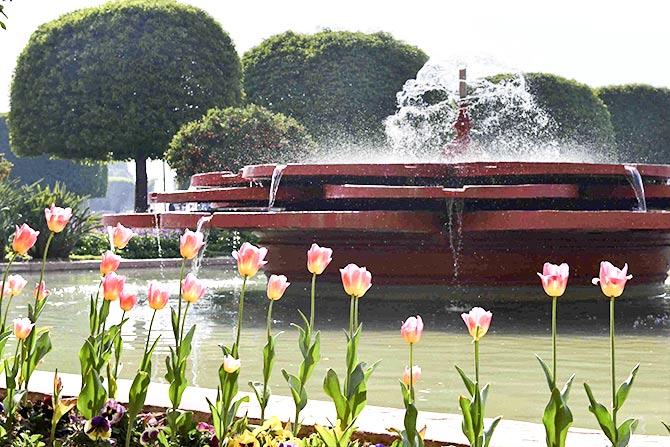 The garden will be open on March 9 exclusively for special category people such as farmers, differently-abled persons, defence forces and Delhi Police personnel.