The City of Love has become a scenic winter wonderland after seven inches of snow fell in Paris.

Iconic landmarks such as the Notre Dame and the Eiffel Tower are blanketed in snow, making the city look even lovelier than it was (if that's even possible).
Here's a glimpse of Paris right now.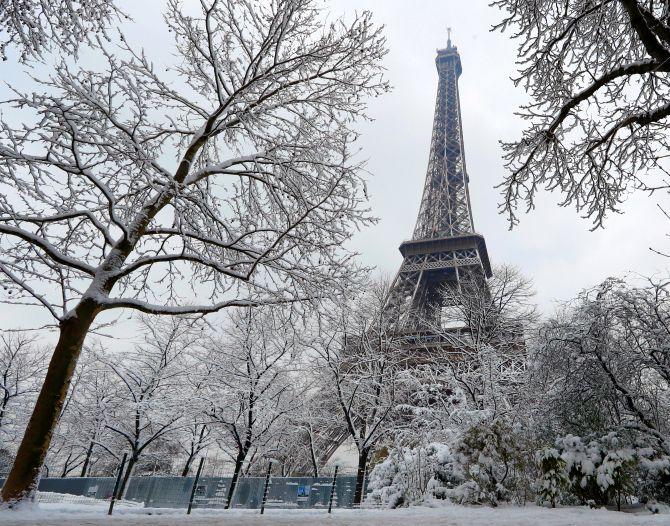 Iconic landmarks such as the Eiffel Tower, Notre Dame are covered in snow after seven inches fell in Paris on Wednesday.
Photograph: Gonzalo Fuentes/Reuters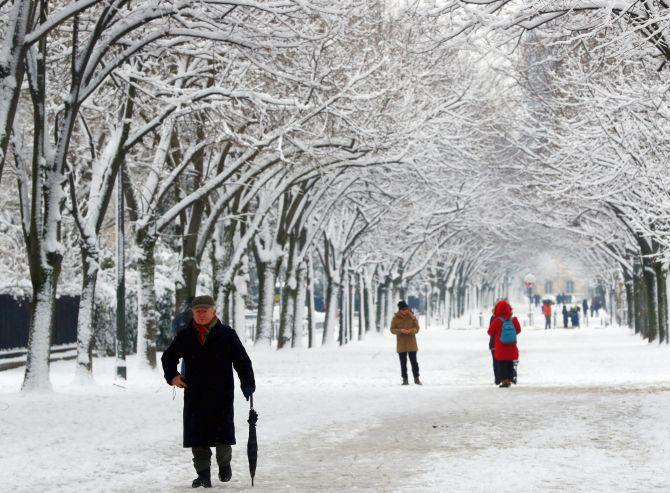 Holidaying tourists may be pleased with a few extra hours in Paris due to the train delays, but for a majority of people, the beautiful views will not make up for the traffic chaos.
Photograph: Charles Platiau/Reuters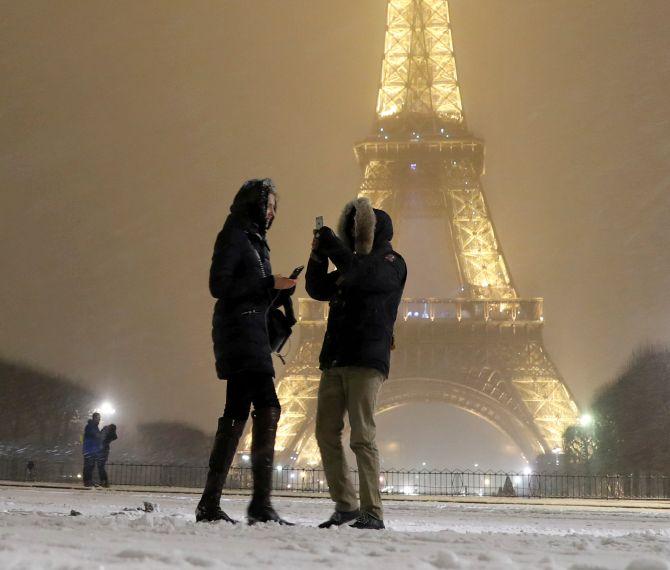 The Eiffel Tower was shut owing to the heavy snow, forcing visitors to admire the snow-covered wrought iron lattice tower from the now-white fields covered near the Paris monument.
Photograph: Gonzalo Fuentes/Reuters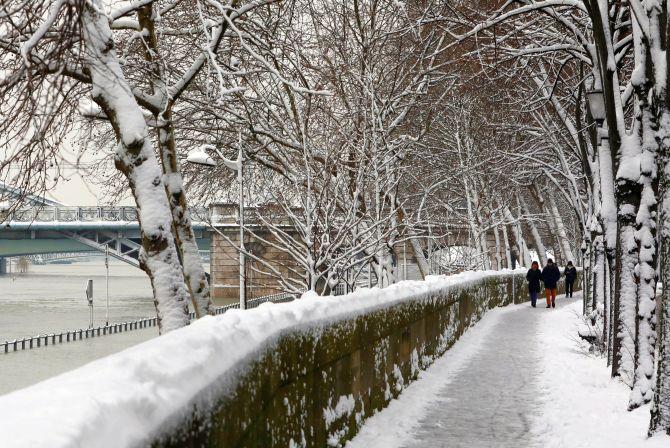 With the heavy snow, temperatures are expected to fall as low as minus 10 degree Celsius.
Photograph: John Schults/Reuters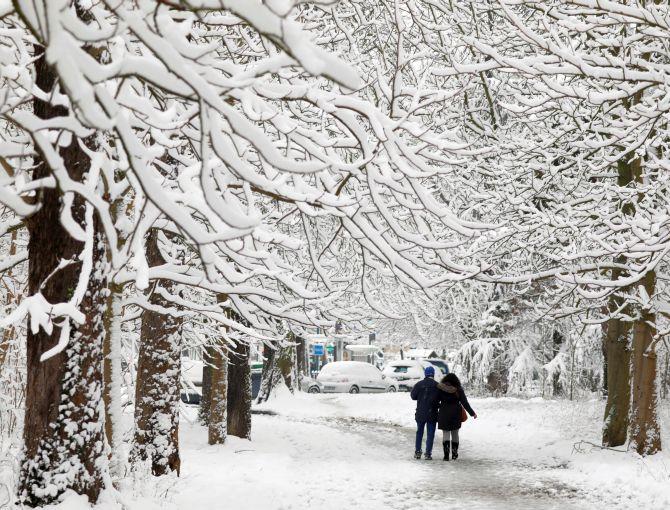 The cold snap marks a sharp contrast from the weeks of mild and rainy weather across northern France in recent weeks, prompting flooding in several areas and pushing the Seine river to more than four metres above its normal levels as it flows through the capital.
Photograph: Gonzalo Fuentes/Reuters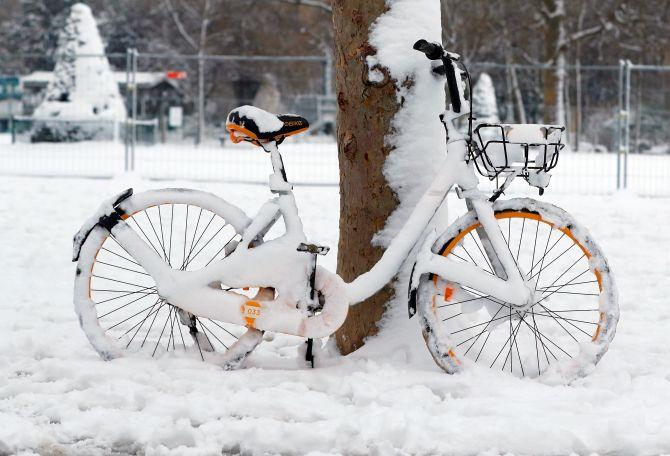 Across France, 28 regions are on orange alert following the dangerous weather conditions and ice on the roads.
Photograph: Gonzalo Fuentes/Reuters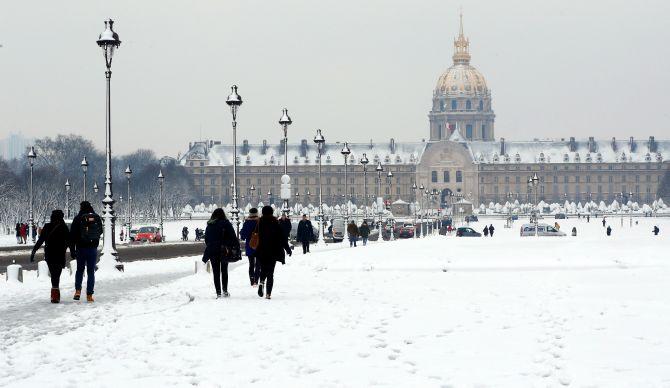 A spokesman for France's Interior Ministry said there were some 2500 emergency workers including 'police, firefighters, and gendarmes' trying 'to get things back to normal as quickly as possible.'
Photograph: Gonzalo Fuentes/Reuters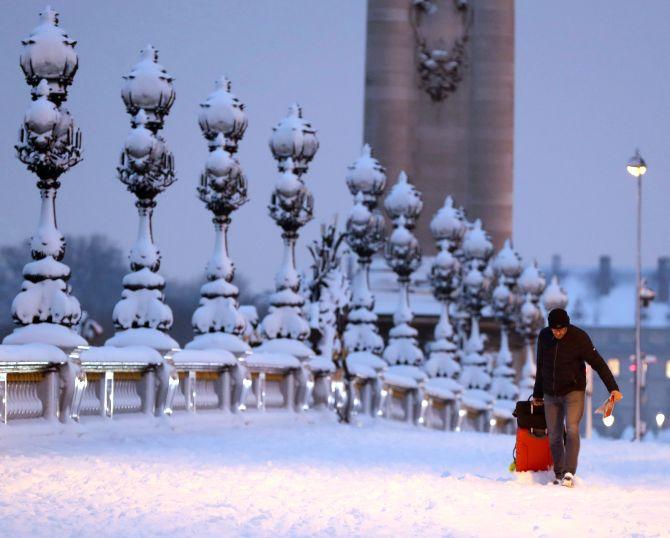 The exceptionally heavy snowfall has brought public transport in Paris and surrounding regions to a near halt, spelling misery for commuters.
Photograph: Gonzalo Fuentes/Reuters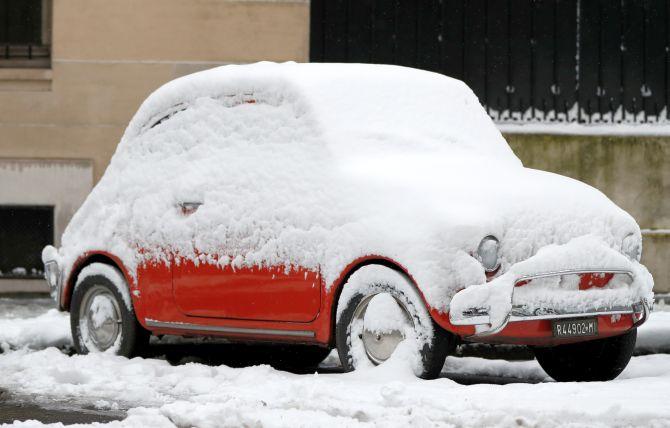 On Wednesday, a record 460 miles of traffic jams were logged around Paris, with 1,500 lorries stacked up and at least 2,000 motorists stuck in their vehicles.
Photograph: Gonzalo Fuentes/Reuters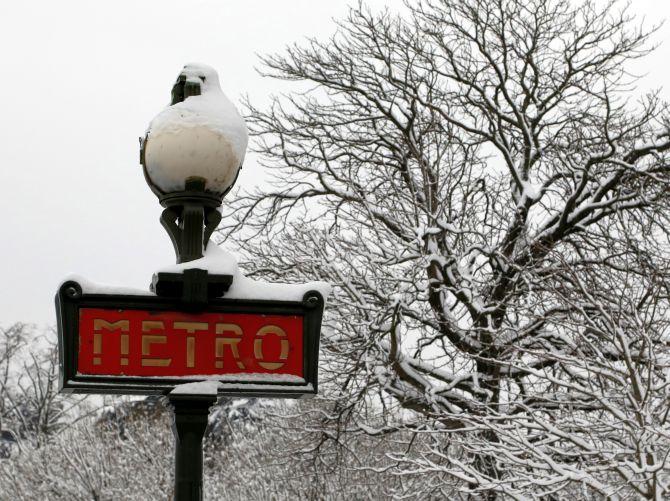 Thousands of emergency accommodation spaces will be opened to shelter homeless people, the country's territorial cohesion ministry said.
Photograph: John Schults/Reuters