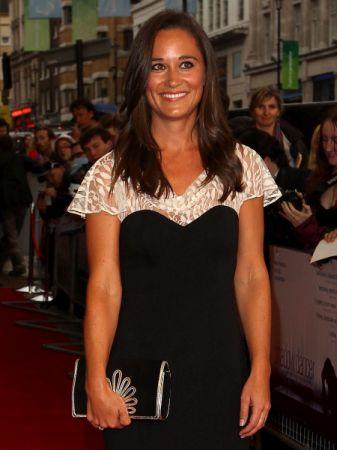 Scotland Yard is investigating hacking claims of Duchess of Cambridge Kate Middleton sister's iCloud account that contained private photographs.
The pictures, which are believed to be genuine, are said to include images of the socialite, 33, at a wedding dress fitting and naked ones of her fiancé, James Matthews, according to The Sun.
The images are also said to include private images of her sister, the Duchess of Cambridge and her and Prince William's children, George and Charlotte.
The newspaper reported that it someone identified as 'mas', and also 'Crafty Cockney' demanded 'a minimum of £50,000 (Rs 43 lakh)' within 48 hours for the photos.
"Police have received a report concerning the alleged hacking of a personal iCloud account. Specialist officers are now investigating," Metropolitan Police said in a statement.
A spokesperson for Pippa said: "Thank you very much for drawing this to the family's attention. I can confirm that not only have the lawyers been informed but the police are about to be involved as well."
Pippa was maid of honour when the Duchess of Cambridge married Prince William in 2011.
Earlier this year, she and her boyfriend, hedge fund manager James Matthews, confirmed they are engaged to be married, with a wedding planned for next year.
-- With inputs from Agencies
Photograph: Danny Martindale/Getty Images