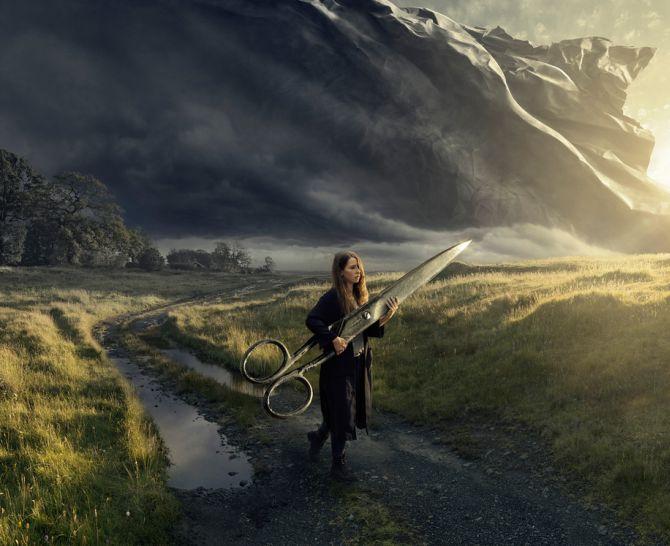 Self-taught Swedish photographer and retoucher Erik Johansson turns outrageous scenarios into surreal yet familiar fragments of reality.
A master photo manipulator, Johansson's work series uses photography and photo editing to bend landscapes out of proportion, twist objects beyond comprehension, and create images that depict the impossible.
Check out some of his mind-boggling, magical work.
(Click on the images for high-resolution photographs)
1) Impact
A river that shatters like glass? All photographs: Erik Johansson
2) Cut and Fold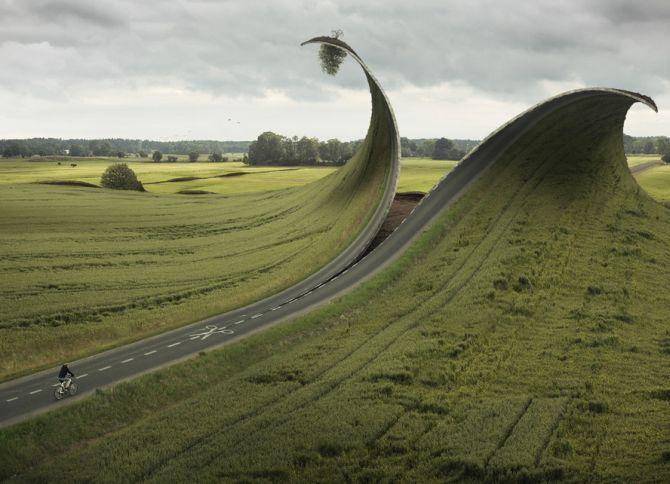 Cut along the dotted line.
3) Cutting Dawn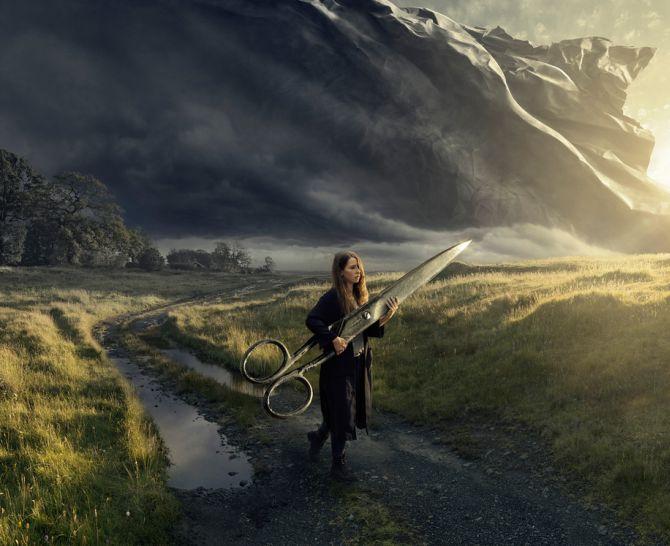 Be careful you don't snip yourself with that!
4) Walk a Way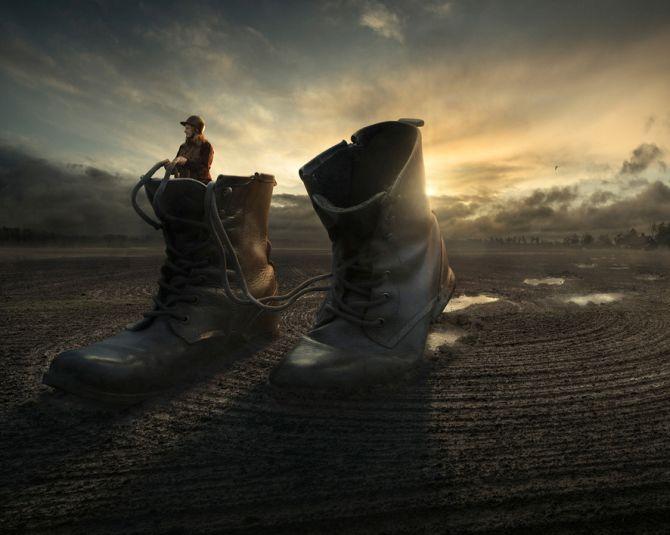 These shoes were meant for walking… and that's just what they'll do.
5) Revolving Theory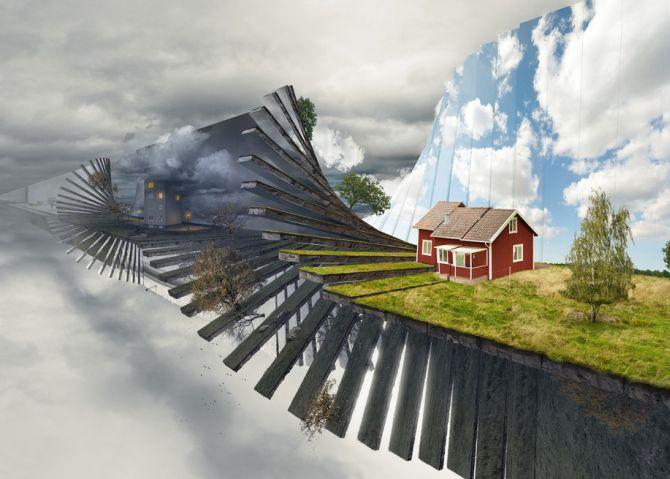 Each image is created by using his own photographs and a number of photo-editing tools.
6) Go Your Own Road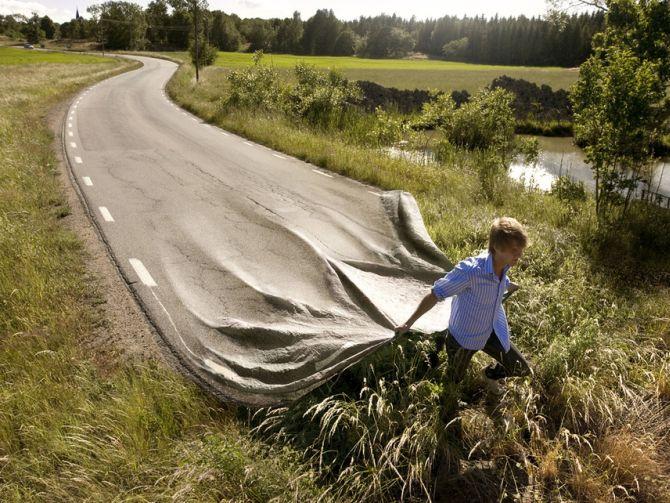 The road less travelled or should we say, the road not travelled at all…
7) Soundscapes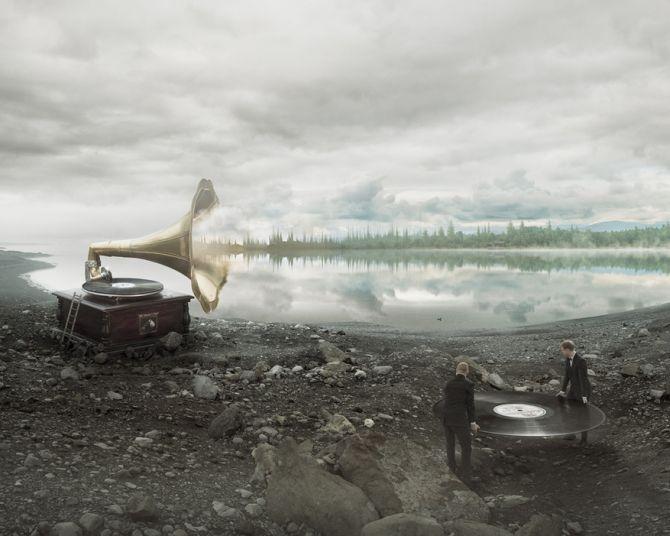 Endless waves. Made in 2015.
8) Lazy Dog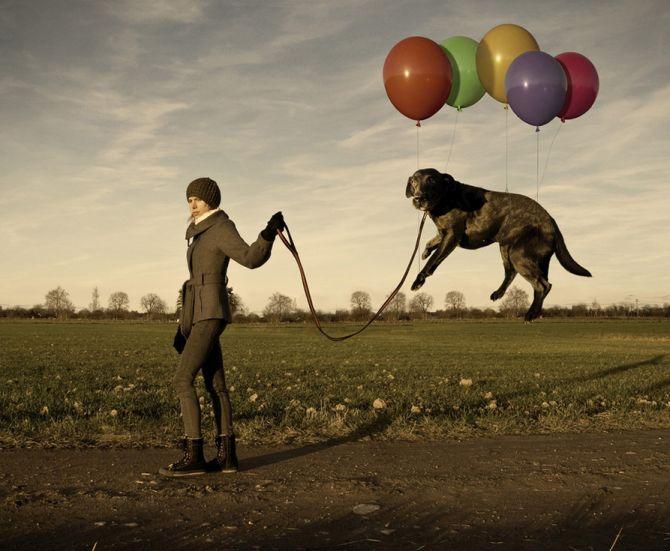 A dog that floats like a balloon?
9) Work at Sea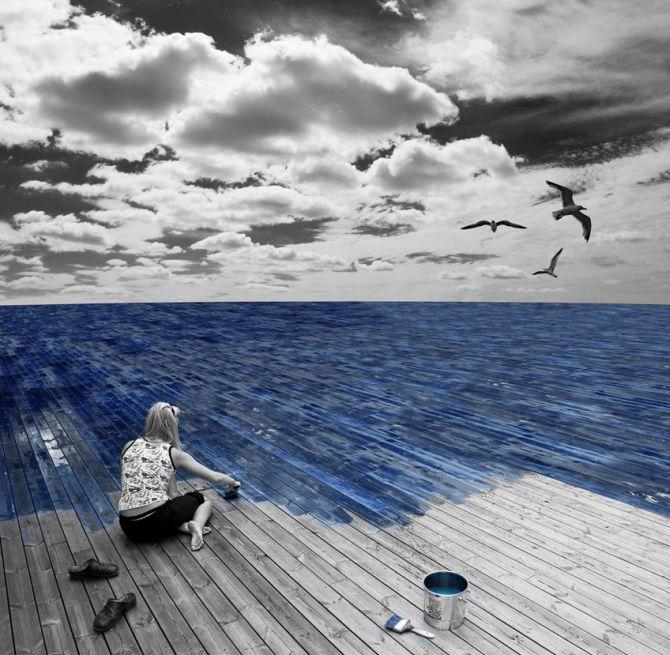 "I create these pictures in order to find a connection between two everyday objects in an unexpected way," says Johansson.
10) Fishy Island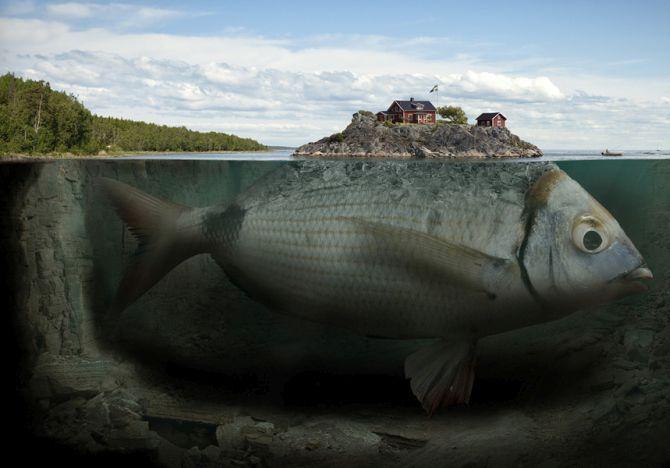 Erik began his experiments in 2011. And we hope he continues for a long, long time.