This week's collection of unbelievably unusual images from across the world.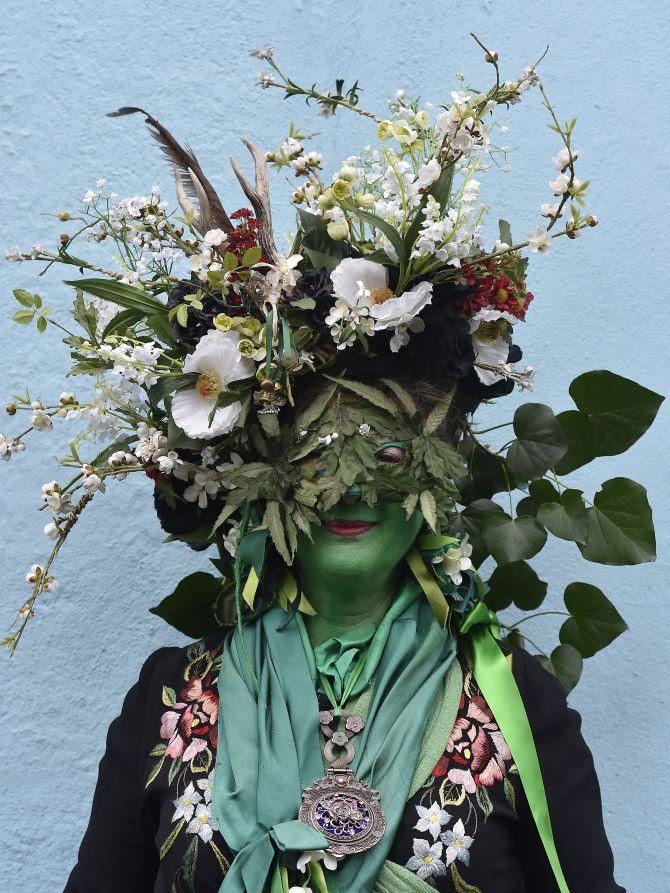 A participant takes part in the annual Jack In The Green parade involving hundreds of costumed revellers joining a four hour procession culminating in the traditional 'slaying' of a Jack character to 'unleash the spirit of summer' on the May Day week end, in Hastings, southern Britain. Photograph: Toby Melville/Reuters
---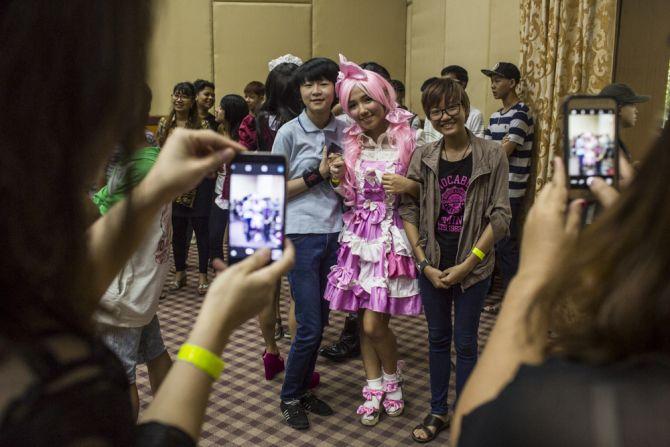 Myanmar teens take photos with their favorite cosplayers in Yangon, Burma.
Hundreds of youths between 16 to 24 gathered at Hlaing University's MICT Park dressed as their favorite anime characters for Myanmar's 8th 'cosplay' costume festival in Yangon. The subculture, still relatively new in Myanmar, has provided a method of self expression for the youths since 2012 when the first festival was held and loosened the military's grip on freedom of expression after junta-era internet restrictions were lifted. Photograph: Lauren DeCicca/Getty Images
---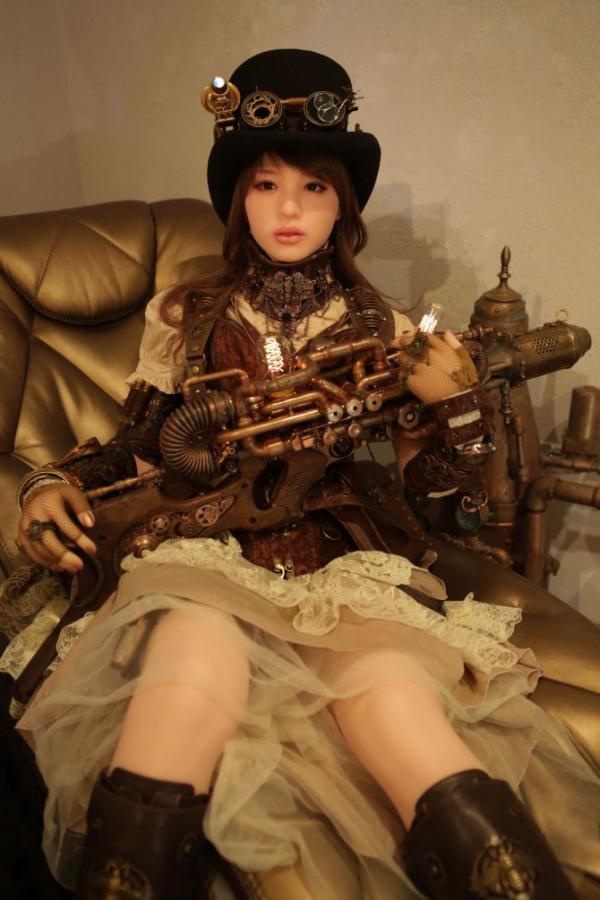 A Love Doll is exhibited at Vanilla Gallery in Tokyo, Japan. Japanese sex doll maker Orient Industry exhibited their life size Love Dolls in 'Artificial OTOME (girl) Museum', in collaboration with Vanilla Gallery.
The main market for these Love Dolls are not only the collectors who love to live with them, but also others including widowers. Photograph: Taro Karibe/Getty Images
---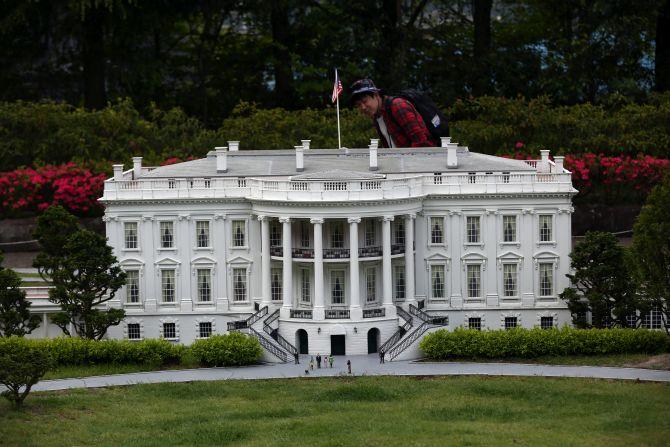 A visitor views a scale model of the White House at Tobu World Square theme park in Nikko, Japan.
Tobu World Square contains over a hundred 1:25 scale models of famous buildings, including World Heritage Sites, complete with 140,000 1:25 miniature people and receives visitors from around the world. Photograph: Carl Court/Getty Images
---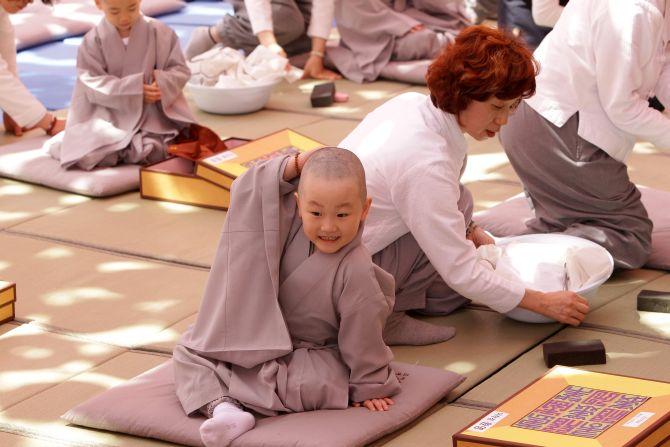 Children attend the 'Children Becoming Buddhist Monks' ceremony forthcoming buddha's birthday at a Chogye temple in Seoul, South Korea.
Children have their hair shaved off during the 'Children Becoming Buddhist Monks' ceremony ahead of buddha's birthday at a Chogye temple. The children will stay at the temple to learn about Buddhism for 14 days. Buddha was born approximately 2,560 years ago, and although the exact date is unknown, Buddha's official birthday is celebrated on the full moon in May in South Korea, which is on May 14 this year. Photograph: Chung Sung-Jun/Getty Images
---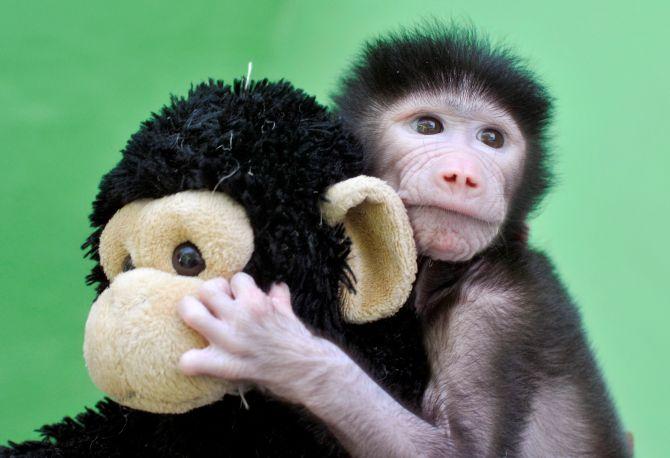 A 23-day-old hamadryas baboon plays with a stuffed toy at Sri Chamarajendra Zoological Gardens after the baboon, according to a zoo doctor, was abandoned by its mother after its birth in the southern city of Mysuru. Photograph: Abhishek N. Chinnappa/Reuters
---
A dancer performs as visitors take pictures at an auto show in Tianjin, China. Photograph: Reuters
---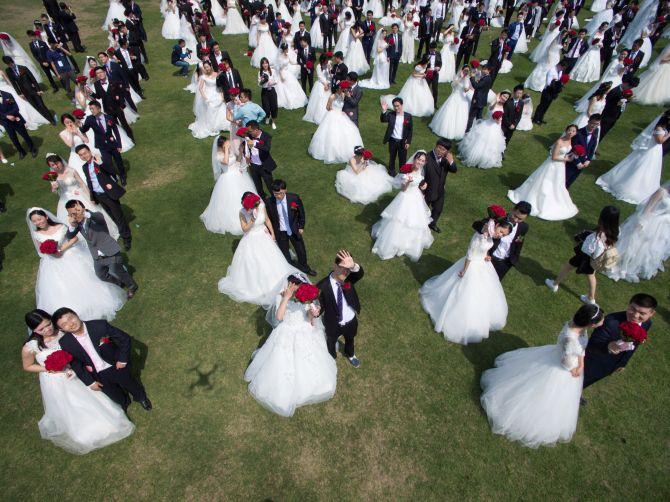 Newlywed couples attend a mass wedding ceremony in Hangzhou, Zhejiang province, China. Photograph: Reuters
---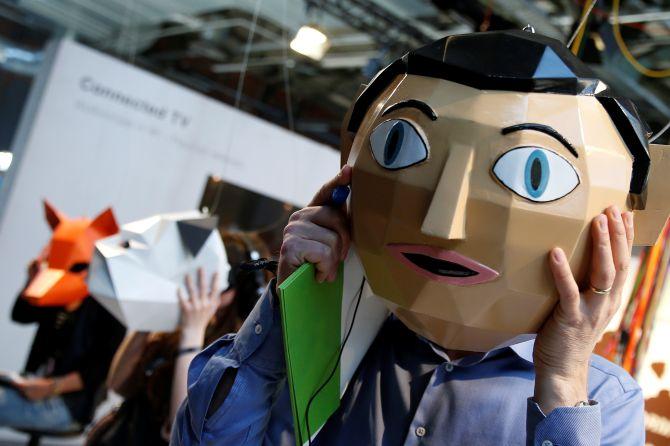 Visitors of the "re:publica" conference, about digital culture in the world, try out virtual reality headsets at the booth of German ZDF public TV broadcaster in Berlin, Germany. Photograph: Reuters
---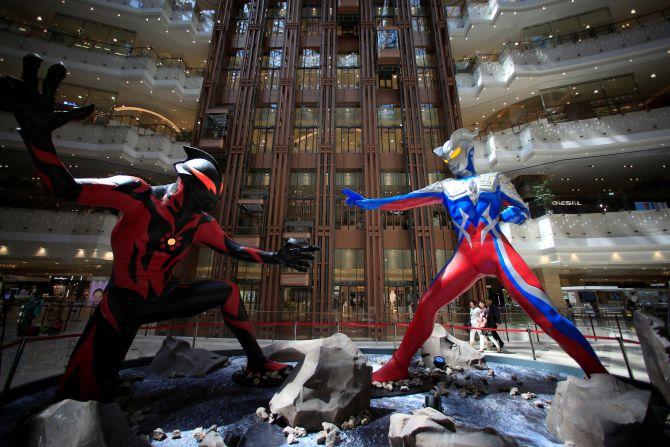 Two five-meter-tall Ultraman models are displayed in a shopping mall in Shanghai, China as part of an exhibition commemorating the 50th anniversary of Ultraman. Photograph: Aly Song/Reuters