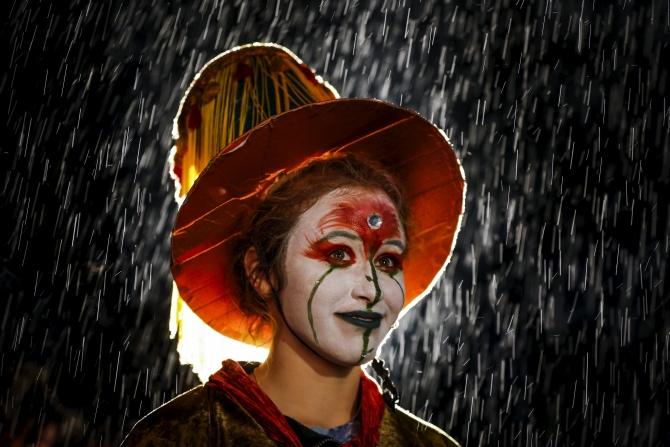 Reveller Jacqueline Fernandez looks on in the rain during the 26th Annual Kensington Market Winter Solstice Parade in Toronto, Canada. Photograph: Mark Blinch/Reuters
People participate in a sack race at a shopping center in Paris on the first day of the winter sales in France. Photograph: Benoit Tessier/Reuters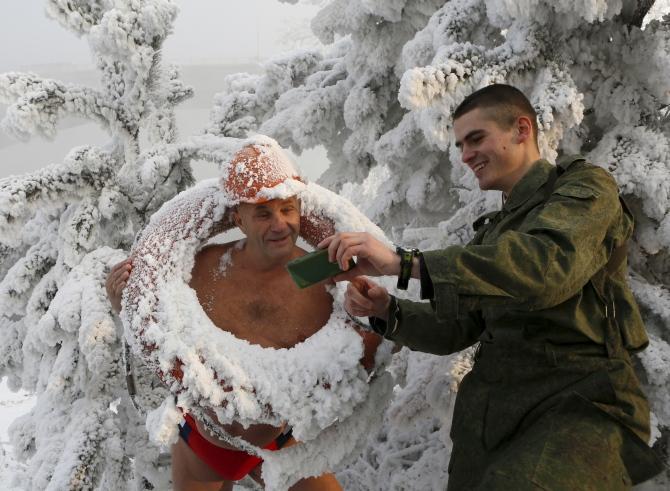 Mikhail Sashko, chairman and one of the founders of the Cryophile winter swimmers club looks at a picture taken by Mikhail Shakov (right), as he celebrates his 68th birthday on a bank of the Yenisei River in the Siberian city of Krasnoyarsk, Russia.
"The moment of immersion is a sensation of delight. Afterwards there's a rush of energy and my entire body feels relaxed," says Sashko, a director in the construction industry. The air temperature was about minus 27 degrees Celsius. Photograph: Ilya Naymushin/Reuters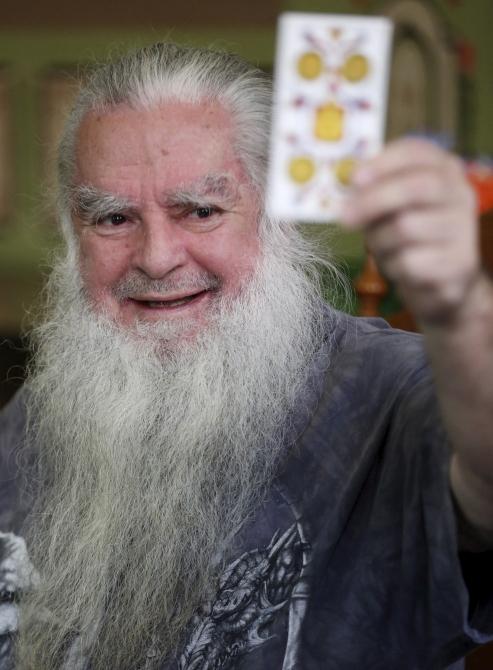 Antonio Vazquez Alba "Brujo Mayor", also known as Mexico's Grand Warlock, shows his tarot card during a news conference, where he announced his predictions for the year 2016, in Mexico City, Mexico.
Vazquez shared his predictions on politics, sports and drug trafficking. Photograph: Edgard Garrido/Reuters
People dressed up wait to perform before the traditional Epiphany parade in Malaga, southern Spain.
Children in Spain traditionally receive their Christmas presents delivered by the Three Wise Men on the morning of January 6, during the Christian holiday of the Epiphany. Photograph: Jon Nazca/Reuters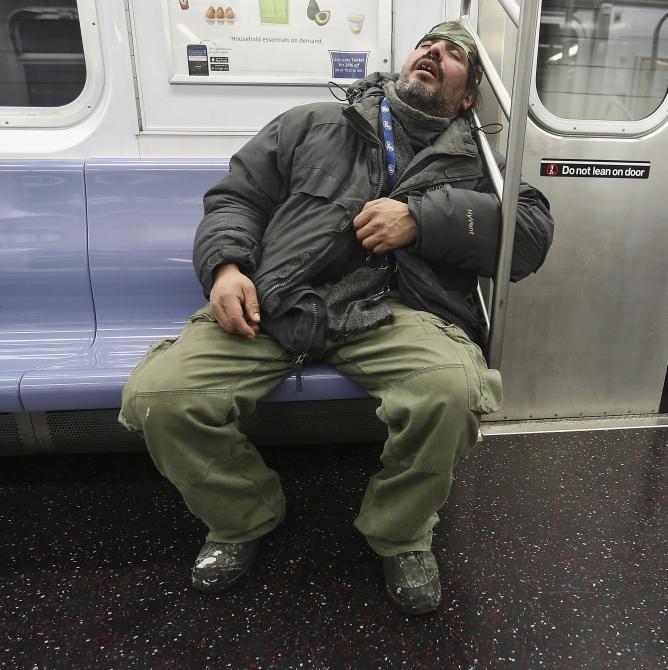 A man sleeps on the subway as it pulls into the 34th Street Hudson Yards station in the Manhattan borough of New York. Photograph: Carlo Allegri/Reuters
A crane is seen next to a giant statue of Chinese late chairman Mao Zedong under construction near crop fields in a village of Tongxu county, Henan province, China.
According to local villagers, several entrepreneurs spent nearly 3 million yuan (460,000 USD) to build the 36.6-metre-high statue covered in golden paint, local media reported. Photograph: Stringer/Reuters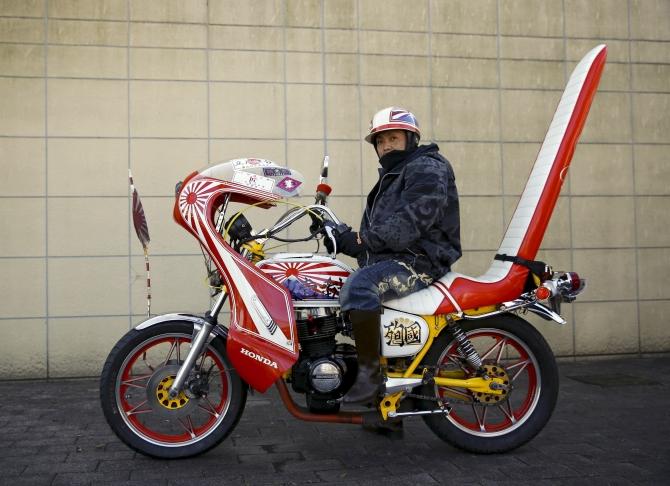 A biker poses on his Bousouzoku motorbike at the Dangouzaka rest stop in Yamanashi, west of Tokyo, Japan.
This Japanese motorcycle subculture dated back in the 1950s and regularly chafes with the police because of their provocative traffic behaviour and bike customising, that is often deemed illegal. Photograph: Thomas Peter/Reuters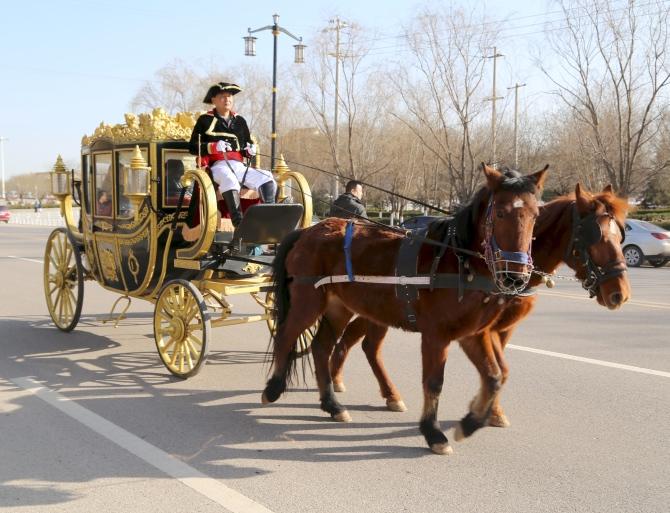 Bai Dijun rides his homemade carriage which resembles the carriage used by the British royal family, in Liangping, Gansu province.
Bai makes money from renting the carriage to tourists and as props to commercial performance organisers, according to local media. Photograph: Stringer/Reuters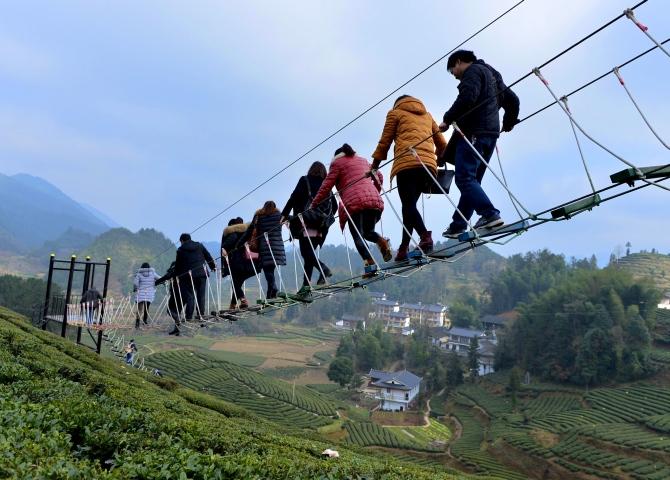 Tourists walk above a tea plantation in Enshi, Hubei province. Photograph: Stringer/Reuters
A man kisses a horse during a traditional horse parade through the streets of San Jose, Costa Rica. Thousands of riders participated in the parade, which is part of the annual year-end festivities. Photograph: Juan Carlos Ulate/Reuters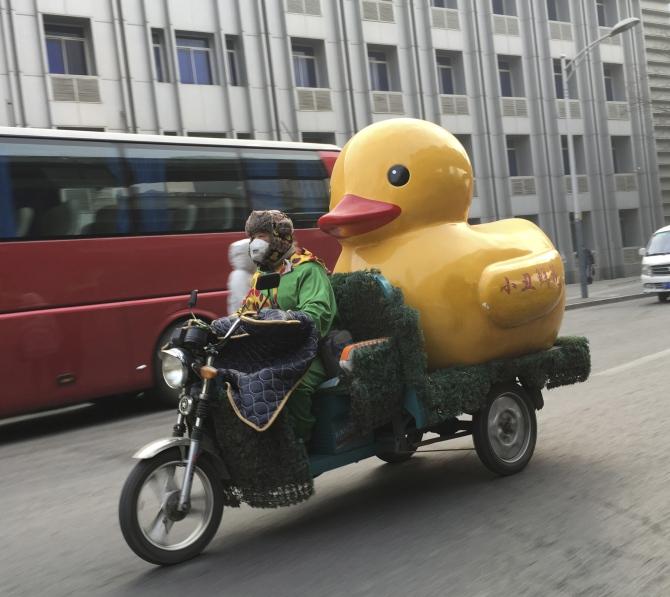 A man wearing a mask and dressed in a clown costume rides an electric tricycle while carrying a container in the shape of a rubber duck amid heavy smog in Beijing, China. Photograph: Jason Lee/Reuters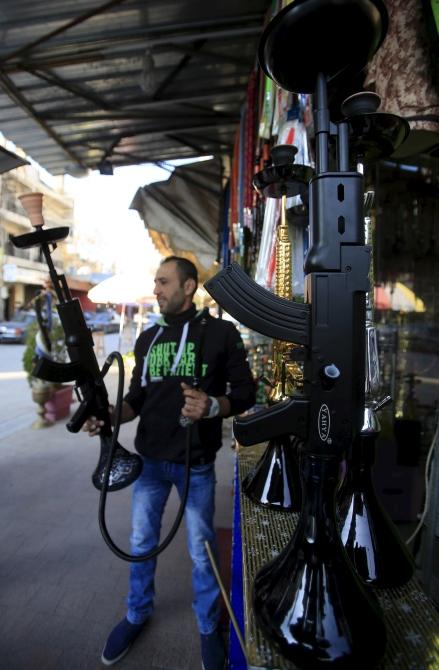 A vendor displays hookahs shaped like rifles inside a souk at the port city of Sidon, southern Lebanon. Photograph: Ali Hashisho/Reuters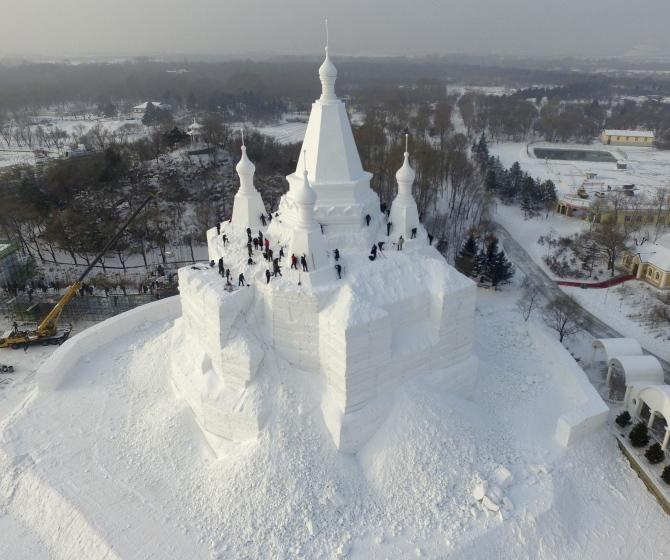 Workers polish a snow sculpture ahead of the annual Harbin International Ice and Snow Festival, in Harbin, Heilongjiang province, China. Photograph: Sheng Li/Reuters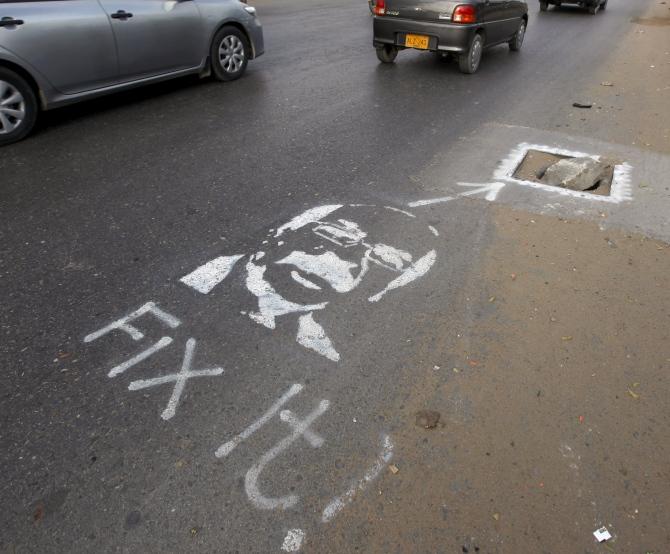 Vehicles move past a graffiti, depicting the provincial chief executive with the message "Fix It!", near an uncovered drain hole along a road in Karachi, Pakistan
According to local media, a group of Pakistani activists launched an idea to promote a campaign-project to draw the attention of authorities towards civic issues by art, with the spraying of stencil images of lawmakers with messages. Photograph: Akhtar Soomro/Reuters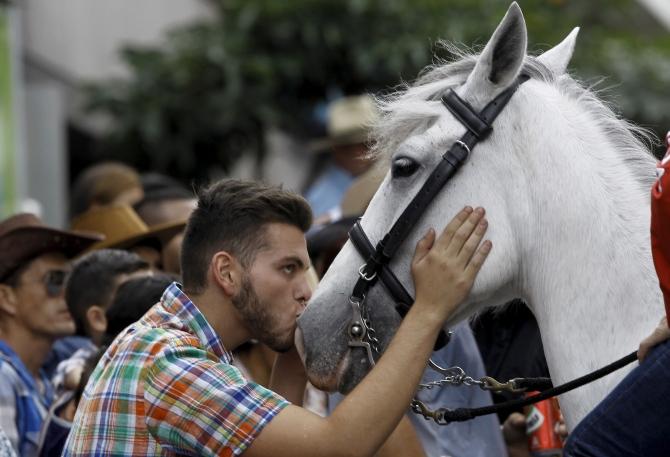 A man kisses a horse during a traditional horse parade through the streets of San Jose, Costa Rica. Thousands of riders participated in the parade, which is part of annual year-end festivities. Photograph: Juan Carlos Ulatet/Reuters