Durga Puja, the festival that honours goddess Durga and celebrates her victory over the mythological demon named Mahishasura, kickstarts on Sunday.
Durga is interpreted as an embodiment of feminine power in Indian culture and society.
The festival is celebrated with gusto, especially in West Bengal, during the last six days of the Navratri festival. The unique part about this year's Durga Puja is that the ninth and 10th day -- Maha Navami and Dashami -- fall on the same day.
Post your favourite Durga Puja pandal's photo HERE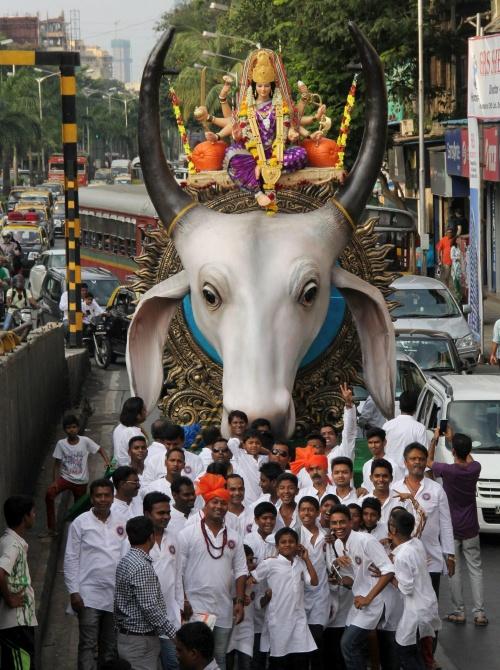 An a Idol of a Goddess Durga being carried by the devotees from a workshop to the pandal before the Navratri Festival in Mumbai. Photograph: PTI Photo
---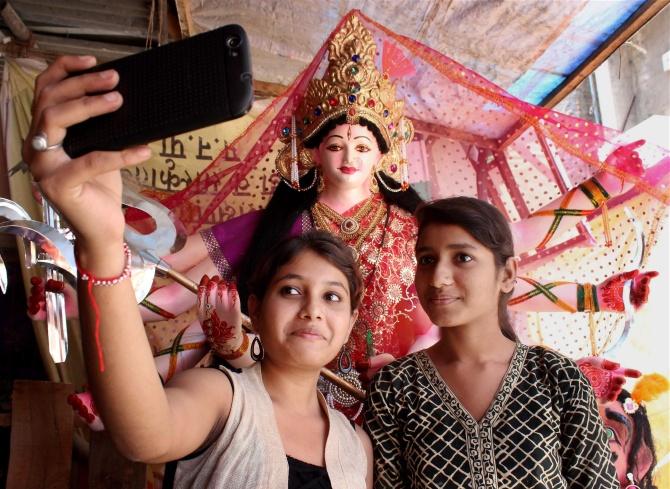 Girls click a selfie with an idol of Goddess Durga at Chitaroli in Nagpur, Maharashtra. Photograph: PTI Photo
---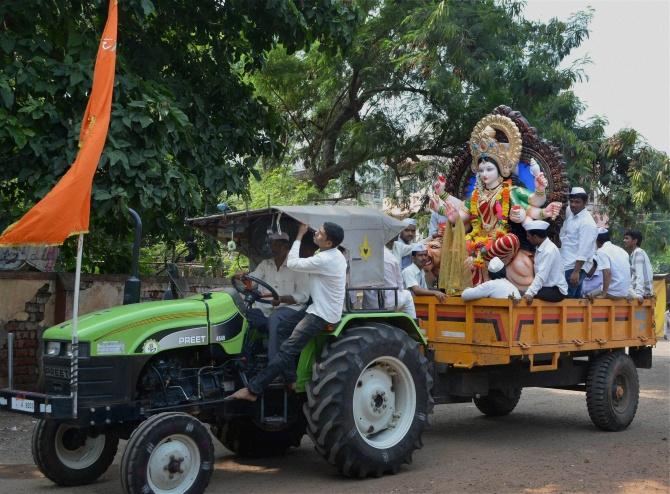 Devotees carrying an idol of Goddess Durga to a pandal at Karad in Maharashtra. Photograph: PTI Photo
---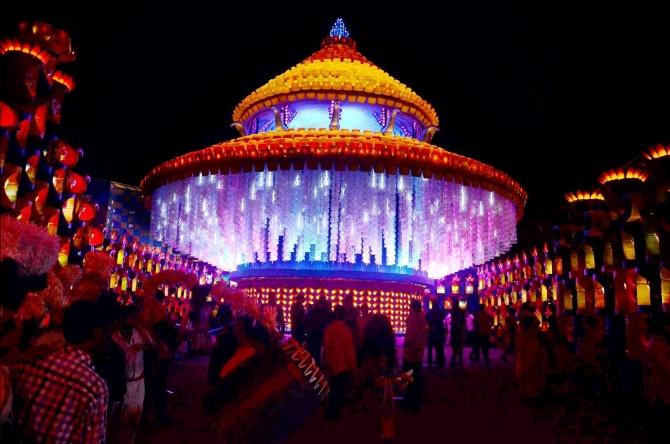 A Durga puja pandal after its inauguration by West Bengal Chief Minister Mamata Banerjee in Kolkata. Photograph: PTI Photo
---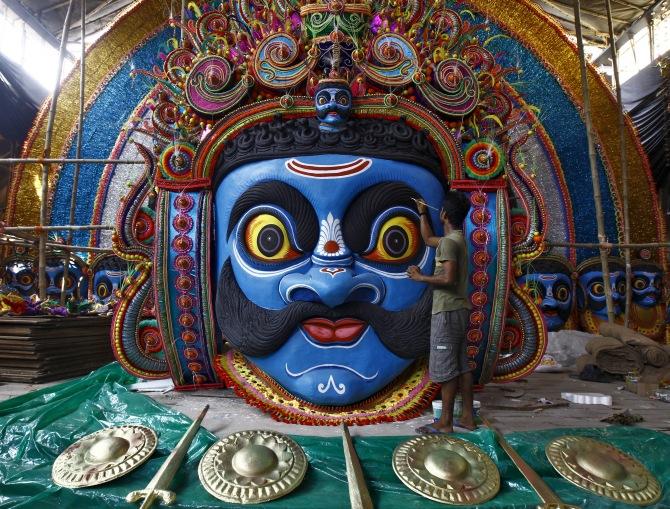 An artist applies finishing touches to a face of demon king Ravana at a pandal in Kolkata. Photograph: Rupak De Chowdhuri/Reuters
---
An artist adorns idols of the Hindu goddess Durga at a workshop in Kolkata. Photograph: Rupak De Chowdhuri/Reuters
---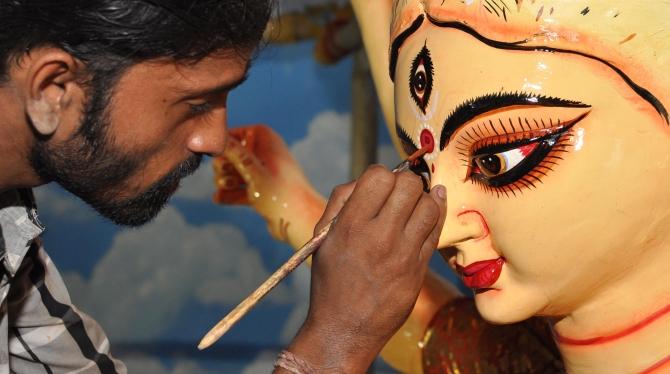 An artist applies finishing touches to a face of Goddess Durga in preparations for the upcoming Durga Puja festival at a pandal in Guvahati
---
Artisans install a giant idol of Goddess Durga in Kolkata.Photograph: Rupak De Chowdhuri/Reuters
---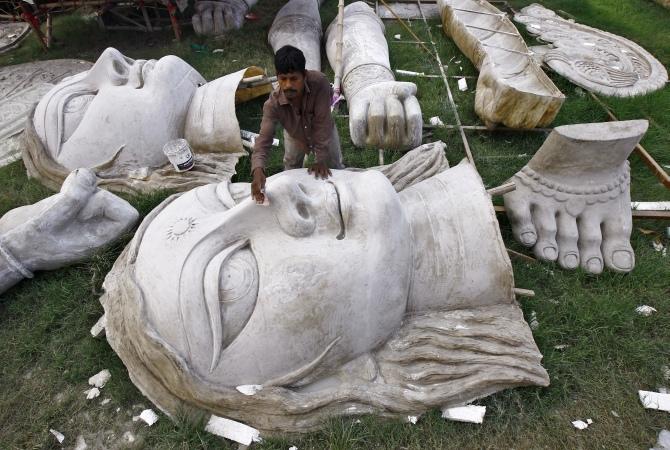 An artisan sandpapers an idol of Goddess Durga before applying paint on it in Kolkata. Photograph: Rupak De Chowdhuri/Reuters