These stunning pictures show the reality of life for a serving soldier in the British Army. From displaying true grit on the frontline, to the impressive sight of an Apache soaring out of a raging fireball, to troops simply enjoying some downtime, they offer a glimpse into what troops face daily.
The pictures in the annual Army Photographic Competition have been taken by amateur and professional soldier cameramen.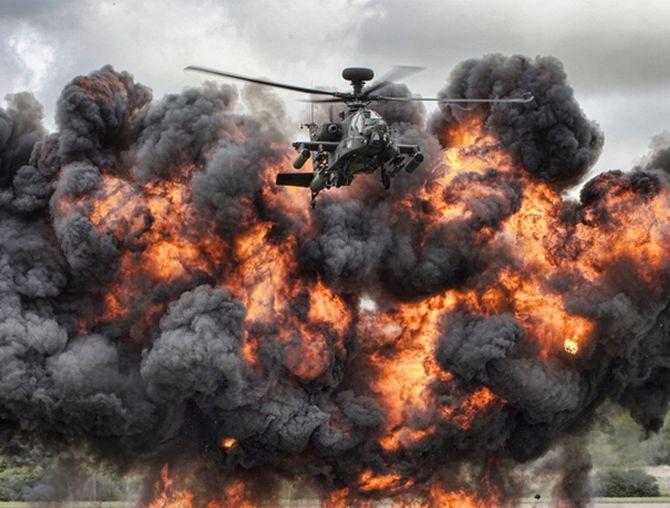 The best overall Image in this year's Army Photographic Competition, which was voted for by the public on Facebook, was won by Corporal Jamie Peters, Royal Logistic Corps, of Jedburgh in the Scottish borders. His winning shot 'Fireball Flyers' of an Apache flying over a large explosion taken during an air show, topped the public poll with 1,671 likes. Photograph: Jamie Peters /MOD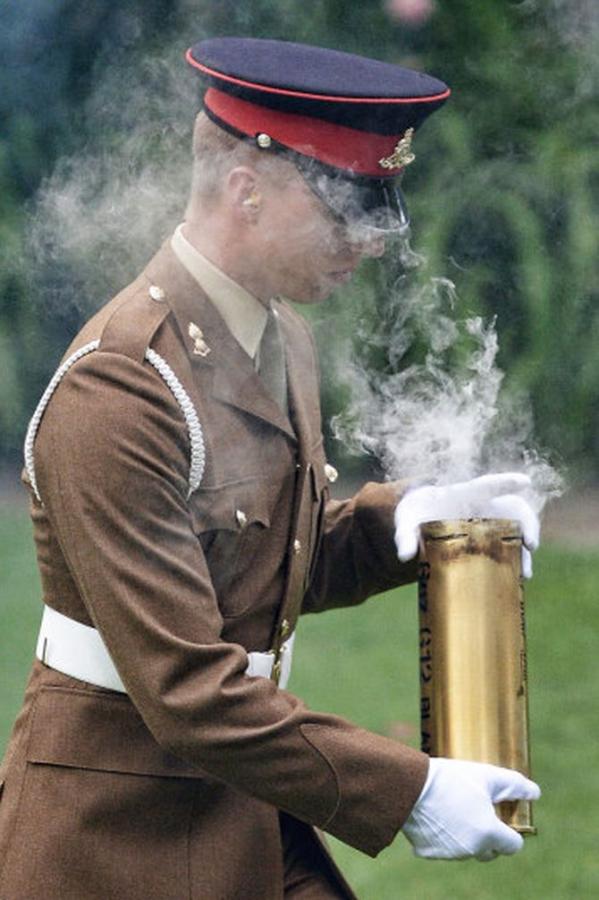 Sergeant Paul Morrison, of Inverness, an army photographer with the RLC, won the Professional Portfolio category. This image of army's Yorkshire Gunners, who fired a 21-gun Royal Salute over the River Ouse from MuseumGardens, York, in a traditional military ceremony for the Duke of Edinburgh's 93rd birthday is a part of the winning portfolio. Photograph: Paul Morrison/MOD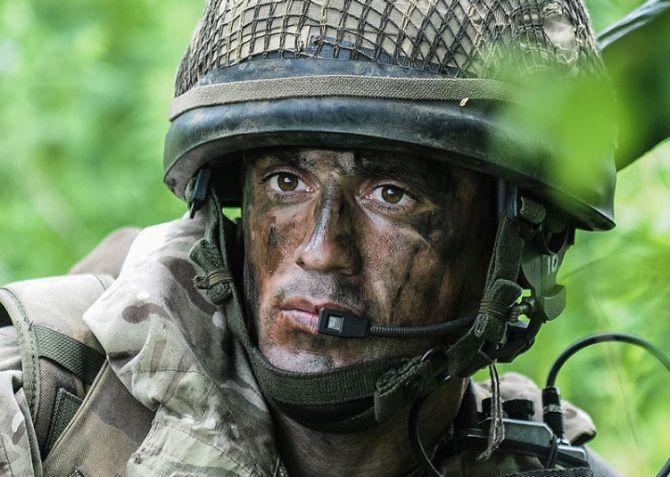 This photo entitled The Waiting Game shows Corporal Ian Chapman awaiting further instructions. It scooped the best amateur portrait. Photograph: Ian Chapman/MOD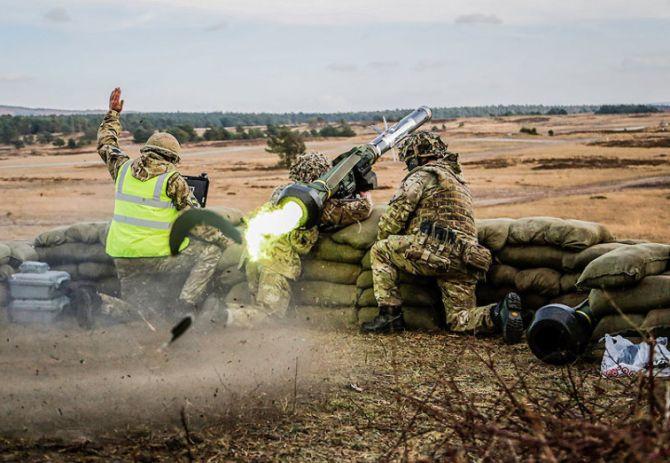 Corporal Dean Docwra of the Queen's Royal Hussars won the award for the Amateur Portfolio. Of his winning image Dean said: "That image was a javelin firing, taken on Sennelager training area. When I saw the shot I was really happy about it. It's not an opportunity you get a lot, to go and see something like that, let alone take a photo of it." Photograph: Dean Docwra/MOD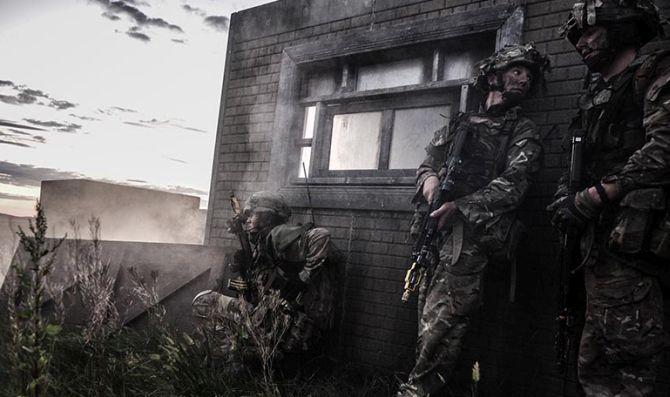 Acting Sergeant Mark Webster from the RLC won the award in the Professional Soldiering Image for his image titled Dawn Raid. Photograph: Mark Webster/MOD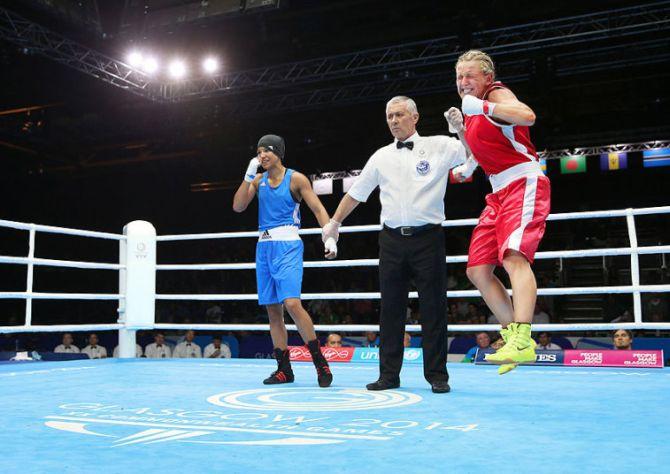 Graeme Main won the award in the Professional Sport/Adventure Training. Photograph: Graeme Main.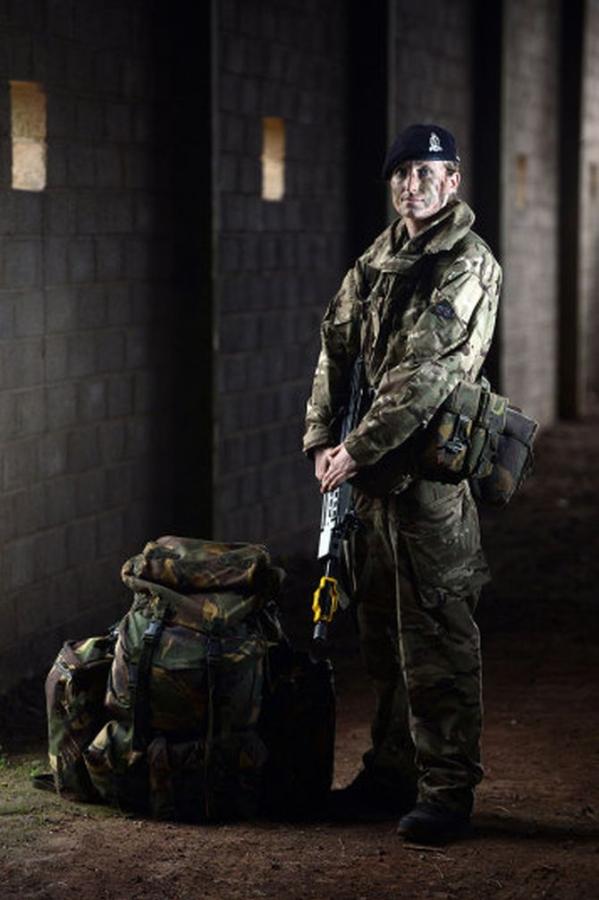 This year's winner of the Professional Portrait category, Sergeant Russ Nolan, RLC, said: "It's great to have won another award. I won it the year before last, so it's like getting my trophy back again." Russ, a former tank mechanic, added: "We were covering home town stories with the Royal Wessex Yeomanry on Salisbury Plain. I liked the image. Hers was slightly different to the rest because she was one of the last people we shot that day. She had a mix of natural light and a bit of flash. I liked it as soon as I saw it on the camera." Photograph: Russ Nolan/MOD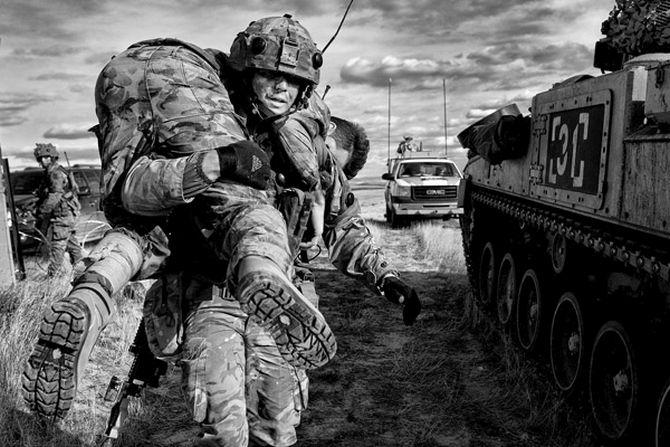 Another image from Sergeant Paul Morrison who won the Professional Portfolio category. In this black and white image a soldier carries his comrade on the plains of Canada at the British Army Training Support Unit in Suffield with mechanized brigade trains in the background. Photograph: Paul Morrison/MOD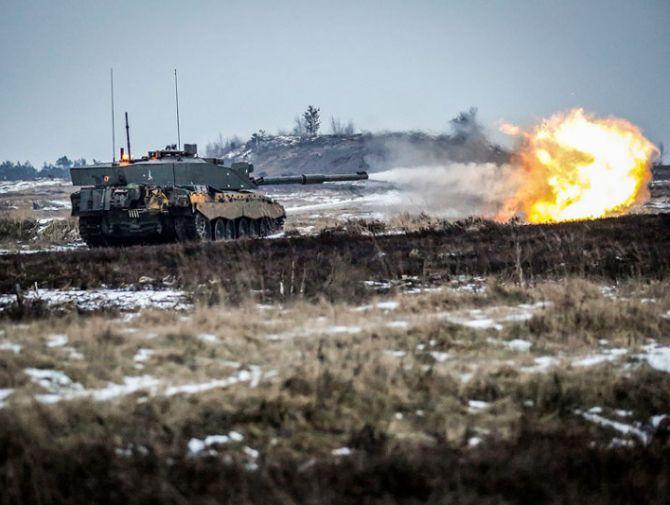 Another one from Corporal Dean Docwra. Photograph: Dean Docwra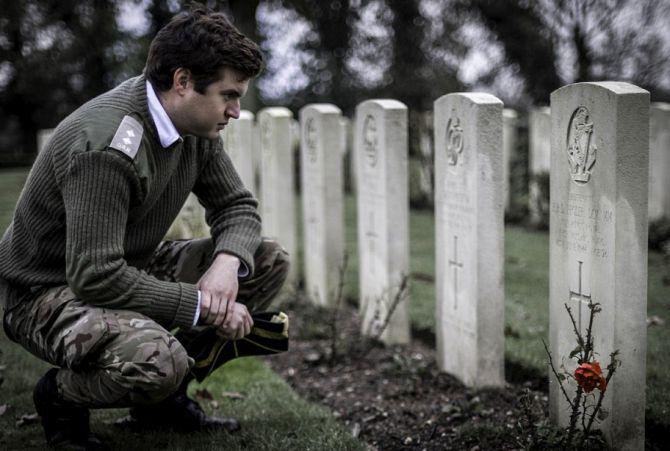 In 'We will remember them' Corporal Dean Docwra captures Lieutenant Lane gazing thoughtfully at a grave stone inscription of a Kings Royal Irish Hussars soldier at a cemetery in Normandy. Photograph: Dean Docwra