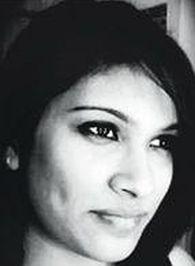 Security guard Sajjad Mughal, who was convicted for killing 25-year-old city-based lawyer Pallavi Purkayastha, was on Monday spared the noose and sentenced to life imprisonment after a local court observed that the crime did not fall under the 'rarest of rare' category.
"Considering the mitigating and aggravating circumstances, I am of the opinion that the case does not fall under the 'rarest of the rare' category," Sessions Judge Vrushali Joshi said pronouncing the quantum of punishment. The court also handed over different punishments to Mughal, 22, for molestation and criminal trespass.
Mughal was in tears when the verdict was delivered. He requested the court to give him minimum sentence. To this, the judge said, "I am giving you the minimum punishment, while the section provides for capital punishment as the maximum sentence."
However, Pallavi's father Atanu Purkayastha expressed disappointment over the sentencing. "My daughter was a strong girl and put up a brave fight, even as she was stabbed 16 times. If this is not the rarest of the rare case, then which one is?" he told reporters later.
While her mother Sumita expressed anguish on the lifer and said that they will decide on their future course of action soon. Special Public prosecutor Ujjwal Nikam dubbed the judgment as a 'strong order'. "There was no direct evidence in the case and it was entirely based on circumstantial evidence," Nikam said.
He said the judgment means that Mughal will be required to serve rigorous imprisonment till the remainder of his life. "We demanded death as the crime was committed after previous planning and brutally executed by slitting her throat," said Nikam adding the court might have considered his young age while awarding the minimum sentence.
Nikam also said that if after going through the order copy, the prosecution feels that the there is any scope of fetching capital punishment for the accused, then they will move the Bombay High Court.
Mughal, who belongs to Jammu and Kashmir, killed Pallavi on the night of August 9, 2012 when she was alone at her flat in suburban Wadala, after he made advances at her which she resisted. Defense lawyer Abdul Wahab Khan said that they will go in for an appeal. "I feel that the court has not considered my arguments properly and hence I will go for an appeal, Khan said.
Image: The city-based lawyer Pallavi Purkayastha.