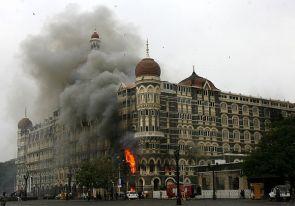 A Pakistani anti-terrorism court on Thursday adjourned the Mumbai attacks case for three weeks after the prosecution said India had not submitted a report on the cross-examination of key witnesses by a Pakistani judicial commission.
Prosecution officials told Judge Attiqur Rehman of the anti-terrorism court in Islamabad that the report on the Pakistani judicial commission's visit to India would be presented in court once the Pakistani government received it from India.
Observing that summons could not be issued to witnesses till the report is submitted, the judge adjourned the case till October 24.
Special Public Prosecutor Chaudhury Mohammed Azhar, who was part of the commission that visited Mumbai, told PTI, "It was an excellent visit from the prosecution's point of view. All the Indian authorities cooperated with us."
In a lighter vein, he said, "You should actually find out from (the Indian) authorities how well we argued our case there."
After the hearing, defence lawyer Riaz Akram Cheema told PTI that the Pakistani panel had raised several objections during the cross-examination of four witnesses in Mumbai.
"The objections related to tampering with the confessional statement of Ajmal Kasab, and the chief investigation officer and magistrate's statements," he claimed.
He said the defence lawyers had contended that Indian authorities had "deliberately" linked Lashkar-e-Tayiba commander Zakiur Rehman Lakhvi to the Mumbai attacks as "he was a supporter of the Kashmiri people".
Lakhvi, the operations commander of the LeT, is one of seven suspected facing trial after being charged with planning, financing and executing the attacks that killed 166 people.
The Mumbai attacks trial was discussed when the prime ministers of the two countries met on the margins of the UN General Assembly in New York.
The defence lawyers said Pakistani authorities were awaiting the report from Mumbai's Additional Chief Metropolitan Magistrate P Y Ladekar who coordinated with the Pakistani Commission for cross-examining the four witnesses.
The panel cross-examined the magistrate who recorded Kasab's confessional statement, the chief investigating officer and two doctors who conducted the autopsy of the terrorists who carried out the Mumbai attacks.
This was the commission's second visit to India. A report submitted by the panel after its first visit in March 2012 was rejected by an anti-terrorism court as its members were not allowed to cross-examine the witnesses.