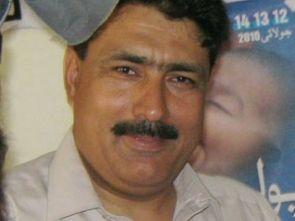 Pakistan on Thursday ruled out the possibility of releasing Shakil Afridi, the doctor who helped the CIA track Osama bin Laden, saying the matter was sub judice and his fate would be decided by courts.
"There is no possibility of Shakil Afridi been released on US request," Foreign Office spokesperson Tasnim Aslam told a weekly news briefing.
Afridi has been convicted and an appeal is pending, she said.
The Foreign Office earlier this week said it was disappointed with the US for planning to withhold aid worth USD 33 million in connection with the 33-year prison term given to Afridi by a court in the tribal areas.
A statement said Afridi had caused immense damage to the country's anti-polio drive.
The new USD 1.1 trillion spending bill for the remaining part of the US fiscal year appropriates military and non-military aid to Pakistan.
But the US government warned it could withhold USD 33 million from available assistance "until the Secretary of State reports...that Dr Shakil Afridi has been released from prison and cleared of all charges relating to the assistance provided to the United States in locating Osama bin Laden".
The fresh row comes just days ahead of the ministerial-level strategic dialogue between Pakistan and the US in Washington on January 27. The talks are being held after a delay of over three years.
Afridi, arrested soon after the May 2011 raid by American commandos that killed bin Laden in the Pakistani garrison town of Abbottabad, was convicted for alleged ties to the banned Lashkar-e-Islam and not for the US raid. He is currently being held in a jail in Peshawar.
The killing of the Al Qaeda chief sent bilateral ties into a tailspin and embarrassed the Pakistan military.
Legal experts and rights activists have challenged Afridi's conviction and the US has been pressing Pakistan to release him.
Afridi's appeal against his conviction will be heard on January 30.