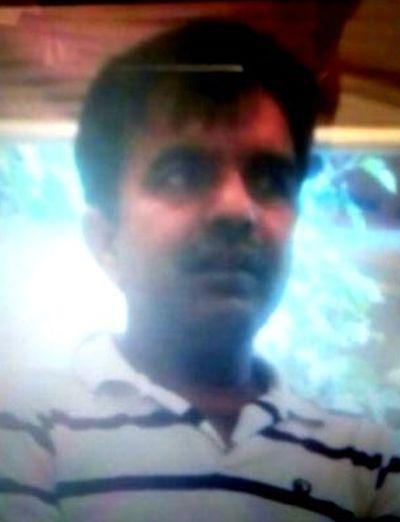 Cops revealed that the staffer Mehmood Akhtar was sharing sensitive defence documents and deployment details of the BSF along the Indo-Pak border to the ISI.
In the midst of heightened Indo-Pak tensions, a Pakistan high commission staffer was detained by police for accessing sensitive defence documents while running a spy ring for Inter Service Intelligence, and was immediately declared persona non grata on Thursday.
The staffer Mehmood Akhtar, who worked in the visa section of the high commission and has diplomatic immunity, was procuring critical details including about deployment of the Border Securty Force personnel along the Indo-Pak border from two other accomplices who have been arrested in New Delhi, police said.
Described as the kingpin of the spy ring, 35-year-old Akhtar belongs to the Baloch regiment of Pakistani Army and was on deputation to spy agency ISI since 2013, investigators said, adding they also probing possible involvement of more people from the Pakistani mission.
Sources in Delhi Police also did not rule out possible involvement of some BSF personnel in the racket as they believe the staffer Mehmood Akhtar and his accomplices could not have got hold of deployment details unless somebody in BSF was leaking them.
Akhtar and two others -- identified as Subhash Jangir and Maulana Ramzan-- were picked up from Delhi Zoo on Wednesday at around 10 am. Akhtar was released after around three hours of interrogation as he enjoys diplomatic immunity.
A fourth person Shoaib, who is a Jodhpur-based passport and visa agent, was detained by Rajasthan police on Thursday evening and was being brought to Delhi.
Shoaib was present at the meeting at the Delhi Zoo on Wednesday but had managed to give a slip to police.
A Delhi court sent Jangir and Ramzan to 12-day custody of the police which said their custodial interrogation was needed to unearth the larger conspiracy.
"The accused were involved in espionage activities for over a year-and-a-half. We were watching their activities for past six months. On a specific input, they were held yesterday. Akhtar is a kingpin of the spy ring," Joint Commissioner of Police (Crime Branch) Ravindra Yadav told a press conference.
Shortly after the police disclosure, Foreign Secretary S Jaishankar summoned Pakistan envoy Abdul Basit to his office and conveyed to him that Akhtar has been declared persona non grata for espionage activities. Later, External Affairs Ministry Spokesperson Vikas Swarup said Akhtar has been given 48-hours to leave the country.
Police said that Akhtar initially showed an Aadhar card in the name of Mehboob Rajput.
"He claimed to be a resident of Chandni Chowk but after sustained interrogation, he revealed his real name Mehmood Akhtar," said Yadav.
"He is serving with Pakistan ISI and has got diplomatic immunity since he is posted in the Pakistan high commission of Delhi. This was verified through MEA and after confirmation and as per the due procedures, he was handed over to the PHC diplomats in presence of MEA representative," Yadav said.
"The Pakistan high commission has been informed that Mehmood Akhtar and his family must return to Pakistan by October 29. The Foreign Secretary also strongly conveyed to the Pak high commissioner that the Pak high commission must ensure that none of its members indulge in activities inimical to India, or behave in a manner that is incompatible with their diplomatic status," Ministry of External Affairs Spokesperson Vikas Swarup said.
He also rejected Pakistani allegations of "mishandling" Akhtar, saying he was treated with "utmost courtesy". "When he was handed over to the Pakistan high commission in the presence of a ministry official, Akhtar himself said he was treated well," he added.
Asserting that terror has become the "central motive" in India's interactions with Pakistan, Swarup said it was important that Pakistan takes action to honour various commitments it has made, including at the highest level, that it will dismantle the terror infrastructure and will not allow its soil to be used for such activities against any country, including India.
"The terrorist attack in Uri and continuing attacks with repeated frequency in parts of Jammu and Kashmir are being carried out with the support of Pakistan. It is a matter of great concern that instead of taking action against the cancer, Pakistan takes shelter under denial and abjuration. Lashkar-e-Taiyba, Jaish-e-Mohammed are active under various aegis and find support from state organs of Pakistan," Swarup said.
Reacting strongly to Pakistan's denial of charges as "false and unsubstantiated" and that it was an attempt by India to divert attaention from Kashmir issue, Swarup said there was no "rationale" behind the claim as Akhtar was caught "red-handed" committing an illegal act.
"We are happy that we nipped the ISI spy ring in the bud," he said, adding that "denial that has come out from Pakistan is something which has by now become quite characteristic (of that country)."
On remarks of Pakistan Tehreek-e-Insaf chairman Imran Khan that India was trying to "implode" Pakistan, the spokesperson said if today that country is feeling isolated, it is because of "misguided policies".
Giving details of how Akhtar was caught, Swarup said following intelligence inputs for the last six months relating to espionage involving vital installations of army and paramilitary forces, Akhtar was intercepted by Delhi Police in the forenoon Wednesday while he was receiving sensitive documents pertaining to national security from two persons.
Although initially Akhtar masqueraded as an Indian national and even produced a fake Aadhar card, he later admitted that he worked at the Pakistan high commission and requested that the mission be informed of the developments.
IMAGE: Mehmood Akhtar, the Pakistani high commission staffer.