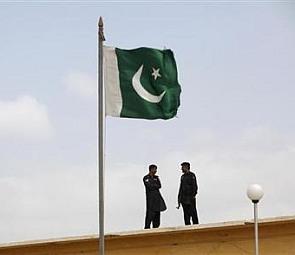 The two Indian journalists posted to Pakistan have been virtually expelled by the Pakistan government without assigning any reasons.
News agency Press Trust of India's Snehesh Alex Philip and Hindu's Meena Menon received letters late Tuesday night from the Pakistan government informing them that their visas are not being extended although both have been in Islamabad only for about nine months.
Following the move by Islamabad, the Indian government on Wednesday said that it intends to take up the matter with Pakistan.
The Indian Ministry of External Affairs said it has not been informed about the development either by the Pakistan government in Islamabad or by its High Commission in Delhi.
The ministry spokesperson also said no reason has been given by Pakistan for asking the two journalists to leave the country by May 20.
Official sources in Delhi said this is perhaps for the first time that there will be no media presence from India and Pakistan in each other's country following the move by Islamabad.