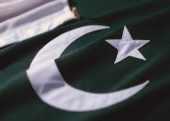 Pakistan on Thursday rejected the involvement of its government or any of its official agencies in incidents like the 1993 Mumbai bomb attacks, saying it was committed to engaging India in a "sustained and result-oriented dialogue".
Responding to media reports regarding the Supreme Court's judgment implicating Pakistani government agencies in the 1993 Mumbai bombings, Foreign Office spokesman Aizaz Ahmad Chaudhry "categorically rejected any insinuations pointing to the involvement of the government of Pakistan or any of its agencies in any such activity".
"Pakistan remains committed in its resolve to fighting terrorism and engaging with India in a constructive, sustained and result-oriented dialogue process," he said.
Pakistan could give a detailed response only after studying the Indian Supreme Court's judgment in totality, he said. He noted that Pakistan was itself a victim of terrorism and had rendered "immense sacrifices" in the international fight against this menace.
Chaudhry said Islamabad had offered to cooperate with Delhi in fighting terrorism through laid down bilateral mechanisms.
While giving its verdict in the 1993 blasts case, the SC termed as "devastating" the role played by Pakistan and its spy agency -- the Inter-Services Intelligence -- in training and supporting conspirators in hatching the plot for the blasts in Mumbai that claimed 257 lives.
The bench, perusing confessional statements of convicts, said, "The accused arrived in Pakistan for training and they were received by ISI operatives who took them out of the airport without observing any immigration formalities. Meaning thereby, they had a green channel entry and exit in Pakistan.
"Another confession reveals that they received training from ISI officials themselves on some occasions. These events unveil the tolerance and encouragement shown by Pakistan towards terrorism."
The court said the accused received training in making of bombs by using RDX and other explosives, handling of automatic weapons like AK-56 Rifles and hand grenades in Pakistan which was "organised and methodically carried out by Dawood Ibrahim, Anees Ibrahim, Mohd Dossa and Salim Bismillah Khan (since deceased)".
"A responsible state owes an obligation not only to another state but also to the international community as a whole. We sincerely hope that every State will strive towards the same," the bench said.