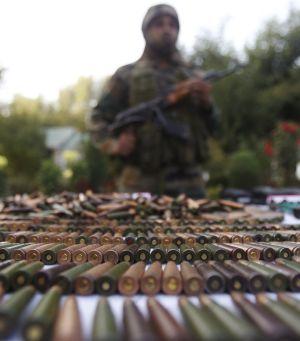 Amid assertions by the Indian army that infiltration in Keran sector was backed by Pakistani troops, Islamabad on Tuesday said blame game is not the solution to any issue and insisted it too wants a ceasefire along the Line of Control.
Pakistan foreign office spokesman Aizaz Chaudhry said if the ceasefire is restored and maintained on the Line of Control, then the leadership of India and Pakistan will be able to work on other issues to bring peace and open avenues of prosperity for the people.
He told state-run Radio Pakistan that blame game is not the solution to any issue and practical steps must be taken for maintaining peace as was decided between the two premiers during their recent meeting in New York.
Aizaz said contacts are underway for arranging a meeting of the Directors General of Military Operations to address ceasefire violations on the LoC.
Former chief military spokesman, Maj Gen (retired) Athar Abbas, too claimed Pakistani troops were not involved in the infiltration and non-state actors from the Pakistani side are "undermining" and "sabotaging" peace.
A massive infiltration bid by terrorists backed by suspected Pakistani forces, the biggest after the 1999 Kargil conflict, was foiled by the Indian army, which on Tuesday called off its 15-day operation in Keran sector along the LoC.
"We are now going to launch operations which are intelligence based, which are surveillance based so that we can eliminiate and meet the challenges," Lt Gen Sanjiv Chachra, General Officer Commanding-in-Chief of the Indian Army's Northern Command, told reporters.
The army said it conducted a concerted search operation in Keran for the last 15 days after foiling a major infiltration attempt by terrorists.
Image: An Indian army soldier stands behind a display of seized arms and ammunition from Keran infiltration at a garrison in Srinagar
Photograph: Danish Ismail/Reuters