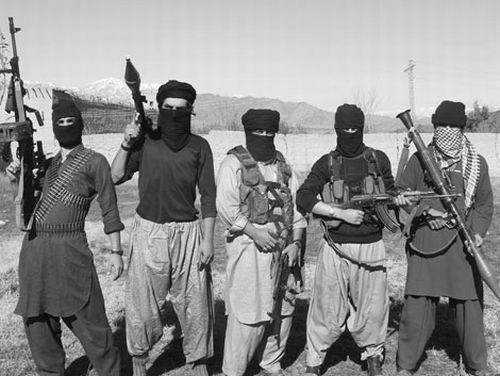 Slamming Pakistan for not taking action against the Lashkar-e-Tayiba, a United States report on counter-terrorism on Wednesday said India remained severely affected by and vulnerable to terrorism, including from Pakistan-based groups.
"The Pakistani military undertook operations against groups that conducted attacks within Pakistan such as the Tehrik-e-Taliban Pakistan, but did not take action against other groups such as the LeT, which continued to operate, train, rally, and fund raise in Pakistan during the past year," the state department's country report on terrorism for the year 2013 said.
"India remained severely affected by and vulnerable to terrorism, including from Pakistan-based groups and their affiliates as well as left-wing violent extremists," the report said. India, in response, continued to undertake efforts to coordinate its counter-terrorism capabilities more effectively and expanded its cooperation and coordination with the international community and regional partners, said the annual report on counter-terrorism as mandated by the US Congress.
South Asia remained a front line in the battle against terrorism, it said. "In 2013, Indian sources continued to attribute violence and deaths in Jammu and Kashmir to transnational terrorist groups that India alleges are backed by Pakistan," the report said
"Continued allegations of violations of the Line of Control between India and Pakistan (the border along Jammu and Kashmir), Pakistan's failure to bring the perpetrators of the 2008 Mumbai attacks to justice and activities of Pakistan-based terrorist groups remained serious concerns for the Indian government," it added.
According to the report, in 2013 Pakistan continued to confront terrorist groups, including al Qaeda, the TTP, the Punjabi Taliban and Lashkar-e-Jhangvi, all of whom mounted attacks against police, military and security forces or engaged in sectarian violence and criminal activities against all sectors of society.
"Pakistan did not confront the LeT, however, who continued to operate, rally, and fund raise in Pakistan with its front organizations," the report said. It highlighted that the Afghan Taliban and Haqqani Network leadership and facilitation networks continued to find a safe haven in Pakistan. Pakistani authorities did not take significant military or law enforcement action against these groups, it noted.