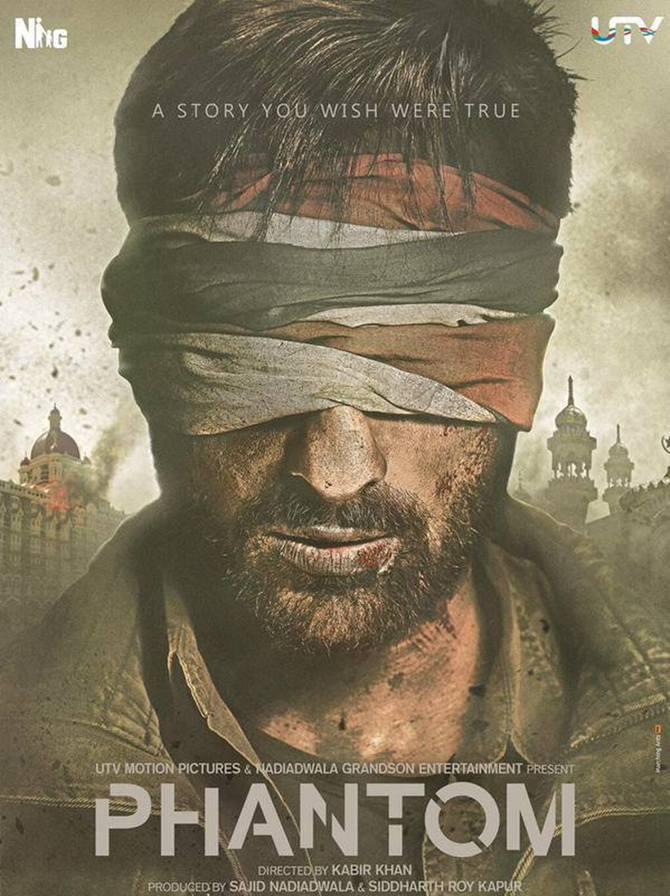 A Pakistani court on Thursday reserved its verdict on Jamaat-ud-Dawa chief and Mumbai attack mastermind Hafiz Saeed's petition seeking a ban on the release of Bollywood movie 'Phantom' in the country.
The federal government filed its reply in the Lahore high court informing that no one has so far sought a 'no objection certificate' from it regarding the exhibition of Phantom in Pakistani cinemas.
Arguing in the court, the law officer said since no one has sought NoC from the federal government this petition is "useless" and should be dismissed. "The petitioner is unnecessarily trying to involve the government," he said.
Saeed's counsel A K Dogar said "there is a direct threat to the life of the petitioner (Saeed) and his associates emanating from the content of the trailer of the film."
He said the "controversial" movie set to be released on August 28 both in Pakistan and India contains "malicious and filthy" propaganda against the Jamaat-ud-Dawa in general and Hafiz Saeed in particular.
READ: 'Phantom is not anti-Pakistan'
"It is obvious that dialogues coming out of the lips of the different Indian actors and actresses will poison the minds of Pakistani public and will portray Hafiz Saeed as a terrorist even though JuD has not been declared as a proscribed organisation," Dogar said.
He pleaded the court to ban the movie for exhibition in Pakistani cinemas.
Justice Shahid Bilal Hassan observed that Indian and other movies are easily available in the markets after their release.
If a movie is banned in cinemas what the government could do to stop it from being available in the market in CDs," the judge observed and reserved the verdict.
Based on crime author Hussain Zaidi's novel "Mumbai Avengers", 'Phantom' is set in the aftermath of the 26/11 Mumbai attacks and deals with global terrorism.