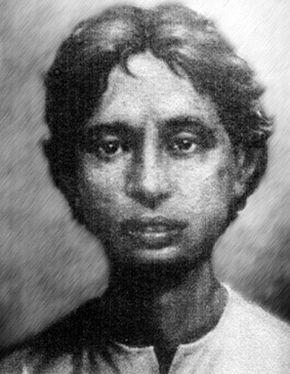 Congress and Janata Dal-United on Friday strongly objected to the description of revolutionary leaders Khudiram Bose, Jatindranath Mukherjee and Prafulla Chaki as "extremist and terrorist" in school syllabus in West Bengal and urged Chief Minister Mamata Banerjee to drop the chapter.
Bihar Congress President Ashok Chaudhary strongly condemned the description terming it as "insult to the nation" and demanded dropping of the chapter from the syllabus.
He said in a statement that the way sacrifice of Khudiram Bose is taught in class eight as per syllabus approved by the West Bengal government, it appeared that the government of that state "was deliberately insulting" people who sacrificed their life for the country.
"By describing their revolutionary contribution in the freedom struggle as act of terrorism, it seems they wish to confuse the younger generation and play with them," the PCC chief said in a hard-hitting reaction.
He said Khudiram Bose who was hanged at the age of 18 in 1908 in Muzaffarpur in Bihar, is revered by countrymen and many government institutions in Bihar and West Bengal are named after him. JD(U) legislator Neeraj Kumar on Friday wrote a letter to the West Bengal CM to draw her attention to the issue, a copy of which was made available to the press.
Kumar, a spokesman of JD(U), said it was natural for him to be pained as Chaki had met martyrdom in his native place Mokama in Patna district.
Kumar said people of Mokama observe Chaki's martyrdom every year and a campaign is on to install his statue at the venue of his martyrdom within railway station premises in Mokama.
He urged Mamata Banerjee to get the fact corrected in the syllabus and order punishment of officials responsible for this "wrong portrayal."
Prafulla Chaki was one of the revolutionaries of the freedom struggle who along with Khudiram Bose had thrown a bomb on a carriage in Muzzafarpur on April 30, 1908 in which a British woman and her daughter were killed.
Chaki was spotted at Mokama Ghat railway station after a few days and after a stand-off with the police, he killed himself with his own revolver there.
Image: Freedom fighter Khudiram Bose.