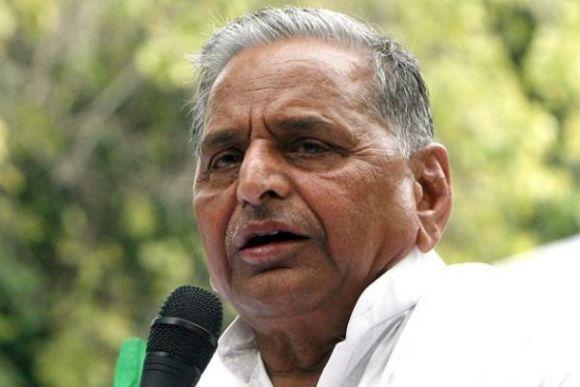 In wake of Chief Minister Yogi Adityanath's emphasis on eliminating VIP culture from Uttar Pradesh, an inspection conducted by a team of electricity officials revealed that former chief minister Mulayam Singh Yadav has unpaid electricity bills worth Rs 4 lakh.
The team upon arriving at his residence -- located at Civil Lines area in Etawah, his constituency in Uttar Pradesh -- found that the permissible limit of 5 KW a day was being busted by as many as eight times. He has been given a time period till the end of the month to pay up.
Officials changed the configurations to allow him 40 kW -- the amount that--s being consumed now -- but he will have to pay for the larger allotment.
"We are conducting a drive to stop power theft, check overloading and recover dues," Ashutosh Varma, an officer leading the team that conducted the check, was quoted as saying by NDTV. Asked why this wasn't done before, he said, "We did not have 40 kW metres earlier. Now we do."
According to reports, Mulayam's house is the biggest in the city with more than a dozen rooms, its own air-conditioning plant, a temperature-controlled swimming pool and several elevators.
The Adityanath-led Bharatiya Janata Party government, which replaced the Samajwadi Party in March this year, has maintained that it will take a tough stand against VIPs misusing their powers. Adityanath has also vowed to provide better electricity coverage around the state.
On April 11, he said there will 18 hours of uninterrupted power supply across villages in the state while the district headquarters will get electricity for all 24 hours.