The Virgin Galactic SpaceShipTwo rocket explodes in mid-air during a test flight above the Mojave Desert in California. Photograph: Kenneth Brown/Reuters
One pilot died and another suffered a major injury after Virgin Galactic's SpaceShipTwo, a space tourism craft, crashed during a test flight in California's Mojave Desert on Friday.

The craft was flying a manned test when it experienced what Virgin Galactic has confirmed the "in-flight anomaly". It was undergoing its first powered test flight since January over the Mojave Desert, north of Los Angeles.
"During the test, the vehicle suffered a serious anomaly resulting in the loss of SpaceShipTwo," the company's Twitter post said. "We will work closely with relevant authorities to determine the cause of this accident and provide updates ASAP."

Virgin Group founder Sir Richard Branson said he was "shocked and saddened" by the "tragic loss". He said everyone involved in the project was "deeply saddened", in a blog post.
"All our thoughts are with the families of everyone affected by this tragic event," he wrote.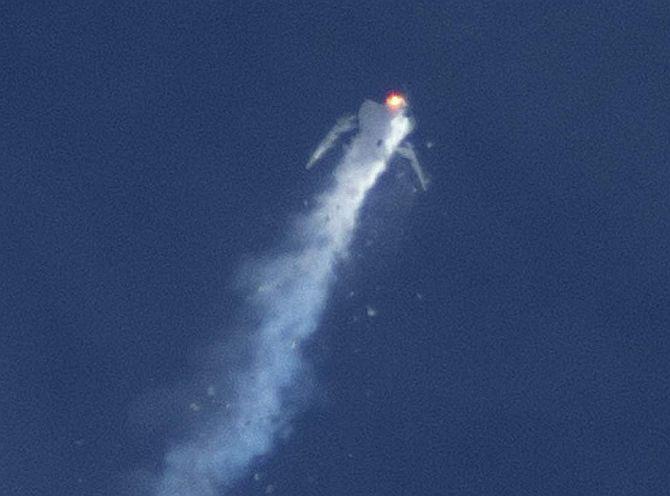 Questions are being raised about a new fuel mixture. Photograph: Kenneth Brown/Reuters

The two pilots worked for Scaled Composites, its president, Kevin Mickey, said. He declined to publicly identify the pilots or detail their experience.

Questions are being raised about a new fuel mixture used after Mickey said it had been ground-tested a number of times, but Friday's flight was the first time it was used in a test flight, reports CNN.

The National Transportation Safety Board is leading the investigation with FAA support, under a voluntary cooperative agreement between the agencies.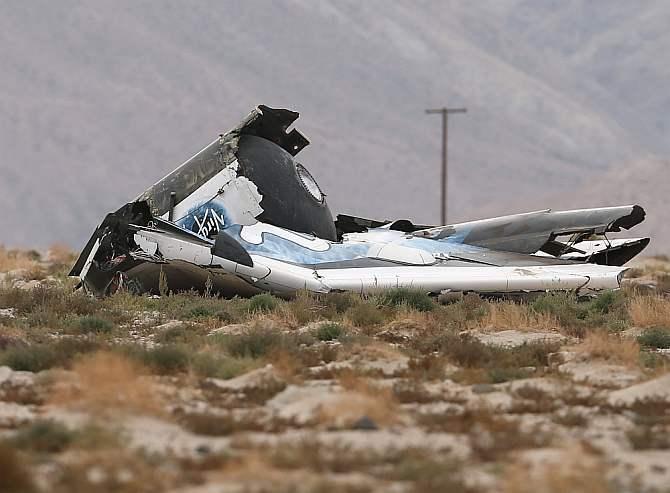 A piece of debris is seen near the scene of the crash of Virgin Galactic's SpaceShipTwo near Cantil, California. Photograph: Lucy Nicholson/Reuters

He said that he was flying to California immediately, describing it as "one of the most difficult trips I have ever had to make" "Space is hard -- but worth it. We will persevere and move forward together," he added.
Virgin Galactic has been the front-runner in the space-tourism industry. SpaceShipTwo, typically flown by a crew of two pilots, has been under development in the desert northeast of Los Angeles.
The SpaceShipTwo project is a passenger space plane, with a projected capacity of eight people -- six passengers and two pilots.