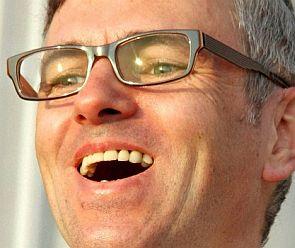 Jammu and Kashmir Chief Minister Omar Abdullah, scheduled to participate in the India Today Conclave, has expressed surprise after a chartered plane was provided to AAP leader Arvind Kejriwal to attend the event.
"I didn't know India Today organises charters for people on tight schedules to get to Delhi, I'd have asked for 1 instead of flying budget :)," Abdullah posted on micro-blogging site Twitter.
The remark was in an apparent reference to Kejriwal being flown to Delhi from Jaipur this evening in a chartered aircraft to attend the conclave.
In another tweet, he said: "That having been said I'm looking forward to my session at the India Today conclave tomorrow (Saturday) morning."
The Aam Aadmi Party leader, who has been attacking major political leaders for using chartered aircraft of corporates, created flutter by travelling in such an aircraft himself.
In a statement, the conclave's organiser India Today Group said: "This is not the first charter that has been organised by the group in the last 13 years nor will it hopefully be the last."