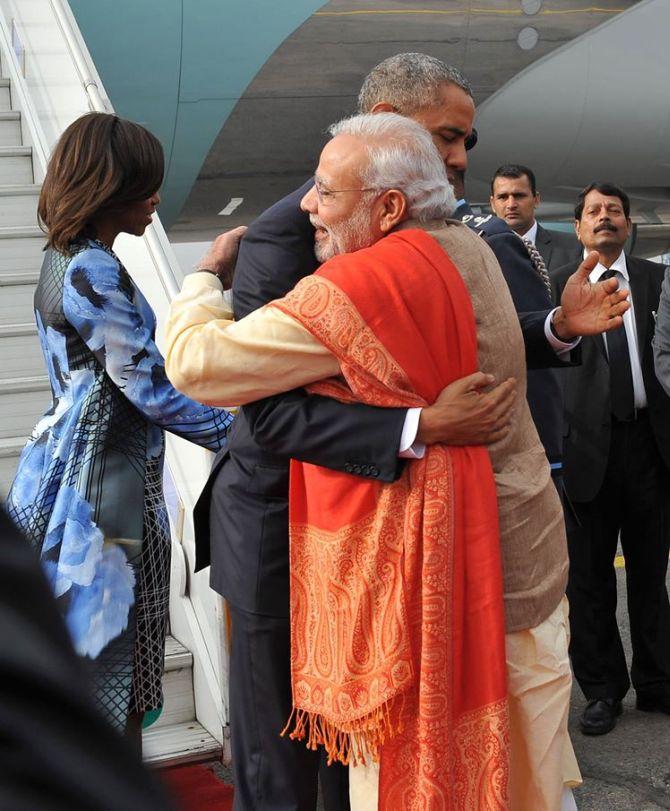 Prime Minister Narendra Modi created quite a buzz on Sunday when he greeted US President Barack Obama at the airport.
PM Modi's warm welcome was captured in photo and then put up on his official Facebook page. Within minutes of its upload, the image got a lot of love from other users and one of the likes was from none other than the founder of Facebook – Mark Zuckerberg.
Around 11 am, the photograph had received 11.38 lakh and 29,497 comments.
Obama is in Delhi for three days. He will serve as chief guest at Monday's Republic Day parade.