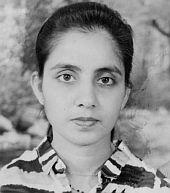 An Australian radio network whose prank call to a hospital treating Kate Middleton led to the death of an Indian-origin nurse on Tuesday insisted that it did not break any laws, as it came under pressure to explain who cleared the call.
Southern Cross Austereo which aired the controversial prank call conducted by 2Day FM DJs with two London nurses has been criticised by the London hospital for failing to check with it before the hoax was broadcast.

According to AAP, Austereo said the network had tried to reach the hospital to discuss the matter but to no avail.
"Company protocols were adhered to," he said.

2Day FM hosts Mel Greig and Michael Christian obtained private details of Kate's acute morning sickness by pretending to be the Queen and William's father Prince Charles.
The news agency quoted a hospital spokesman who claimed that following the hoax call, the station did not talk to anyone in the hospital senior management or anyone at the company that handles the media inquiries.
However, Austereo said "several attempts" were made by the production team to discuss the segment with the hospital, but in vain.
"The segment was referred to an internal review process which included internal legal review and authorisation was granted to broadcast. The company does not consider that the broadcast of the segment has breached any relevant law, regulation or code.
"The company will fully cooperate with any investigations," it said.
Following global condemnation after the death of nurse Jacintha Saldanah, Austereo has suspended all advertising on 2Day FM, suspended prank calls and is reportedly reviewing company polices and processes.


The two hosts have also been taken off air until further notice.
The two hosts made a tearful appearance on Monday and said they were "shattered, gutted, heartbroken" over the death of the 46-year-old nurse who was caught up in what was supposed to be a joke.
The radio company has also cancelled its annual Christmas party for staffers after the backlash.
"Yes, we have cancelled the Sydney staff Christmas party due to respect for the current circumstances and all costs that were to be incurred we are donating to Beyond Blue and Lifeline," said a spokeswoman for the network.