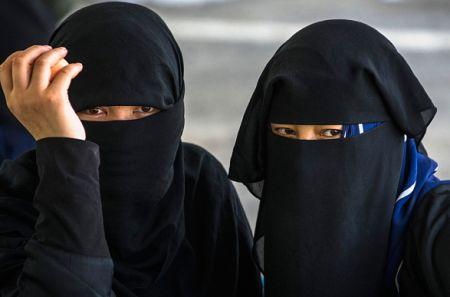 After stoking controversy with its demand that Muslims be stripped of their voting rights, Shiv Sena on Wednesday advocated compulsory family planning for Muslims and Christians to check their "rising" population.
"By only increasing the population, one can try and convert the country into Pakistan, but cannot give quality and healthy life to one's family," the Bharatiya Janata Party ally in Maharashtra said in an editorial in party mouthpiece Saamna.
Sena backed the views of vice president of All India Hindu Mahasabha Sadhvi Deva Thakur on the issue though it did say that her choice of words may have been wrong.
"Sadhvi Deva says that the increasing population of Muslims and Christians is dangerous for the country and they should be, therefore, forcibly sterilised. She should have used the word family planning instead sterilisation," it said
Thakur had on Saturday said Muslims and Christians must undergo sterilisation to restrict their growing population, which was posing a threat to Hindus.
"The population of Muslims and Christians is growing day by day. To rein in this, Centre will have to impose emergency, and Muslims and Christians will have to be forced to undergo sterilisation so that they can't increase their numbers," Sadhvi had said.
Sena on Wednesday said, "Sadhvi is not as educated as the Owaisi brothers, thus may have chosen wrong words to convey her message. One can ignore her sterilisation words, but the fact is, their (Muslim, Christian) population and family planning remains a problem."
Sena said if All India Majlis-e-Ittehadul Muslimeen leader Asaduddin Owaisi is truly concerned about the community, he should support the call for family planning and the cease of burqa-wearing tradition for Muslim women.
"Family planning will ensure that one can look after his family properly and provide quality education to children," it said.
The saffron party said by advocating sterilisation of Muslims, it wants 'quality living' for them.
"When we say Muslims should undergo sterilisation, our intention is that they should live happily," Sena said.
Sena had earlier courted controversy by demanding scrapping of voting rights of Muslims, saying the community has often been used for vote bank politics, evoking sharp reactions from several political parties which accused it of trying to inflame passions and divide people.