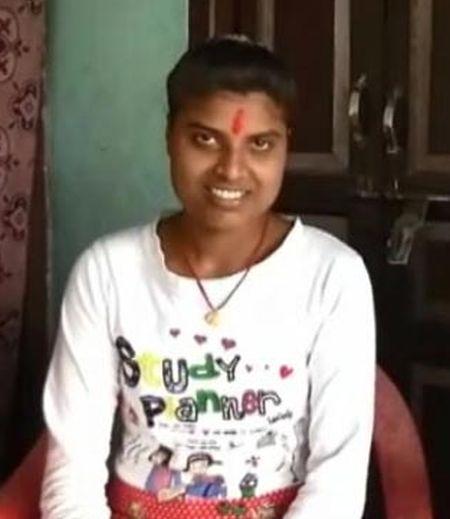 Answer sheets are found to be missing from BSEB office when the SIT sought them for a forensic test, reports M I Khan from Patna.
The Special Investigation Team probing the Bihar toppers scam found on Thursday that the answer sheets of Ruby Rai, the arts 'topper' of Class 12 exams who was arrested last week, are missing from the strong room of Bihar School Examination Board office.
The SIT has written to the Board, asking it to submit a report in this connection soon.
Patna's superintendent of police Chandan Kushwaha told Rediff.com that the SIT has asked the Board to explain how Ruby's answer sheets have gone missing and who all are responsible for it.
"Some Board officials are suspected to be involved in it but the police will take action only after the Board submits its report," Kushwaha said.
According to SIT officials, they wanted to send Ruby's answer sheets to Hyderabad for a forensic examination to verify her handwriting. However, the answer sheets of one subject -- home science -- were missing from the Board office.
Ruby had scored 444 marks out of 500 in Class 12 examinations. However, a controversy erupted after she failed to answer basic questions related to her subjects on camera, leading the Board to conduct a re-test. The Board cancelled her result after she failed the re-test.
Ruby, who was arrested last Saturday, told the police that it was one 'Bachcha chacha' and her father who 'helped' her top the exam, apparently referring to Bachcha Rai, former director and principal of V R College in Bihar's Vaishali district, who was also arrested earlier this month in connection with the exam fraud and is currently lodged in Patna jail.
The SIT probing the case considers Baccha to be the kingpin of the scam.
The SIT had arrested Ruby after a first information report was lodged against her and three other toppers.
Former BSEB chairman Lalkeshwar Prasad Singh and his wife Usha Sinha have also been arrested in the case.