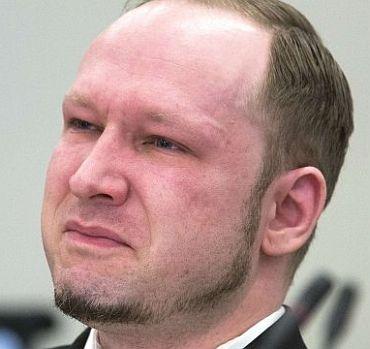 A court in Norway on Friday held gunman Anders Behring Breivik guilty of killing 77 people in a shooting and bombing rampage last year.
He was sentenced to maximum sentence of 21 years in jail.
Breivik detonated a fertilizer bomb outside a government building that included the prime ministerial offices last July, killing eight, then gunned down 69 people, mostly teenagers at the ruling Labour Party's youth camp on Utoeya island.


Guilt had never been a question in the trial as Breivik described in chilling detail how he hunted down his victims, some as young as 14, with a shot to the body then one or more bullets to the head.


The killings shook this nation of five million people which had prided itself as a safe haven from much of the world's troubles, raising questions about the prevalence of far right views as immigration rises.
Breivik carried out the meticulously planned attack in July 2011, wearing a fake police uniform, and methodically hunted down his victims.
He accused the Labour Party of promoting multiculturalism and endangering Norway's identity.
Throughout the trial, Breivik showed no sign of remorse. He began several hearings by giving a right-wing clenched fist salute.