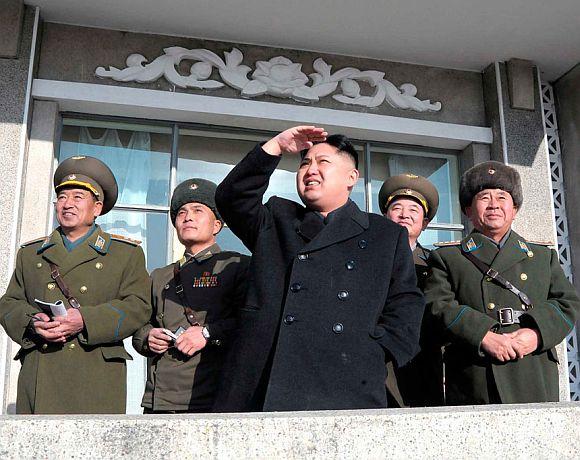 North Korea fired a submarine-launched ballistic missile off its east coast, South Korea's military said on Wednesday, the latest in a string of missile launches by the isolated country in defiance of UN Security Council resolutions.
According to Yonhap, the reported test came amid escalating cross-border tensions, with the North threatening retaliation over the start of South Korea-US military exercises condemned by Pyongyang as a rehearsal for a nuclear attack and invasion.
North Korea test-fired the missile at around 5.30 am (2.30 am IST) near the coastal city of Sinpo, where satellite imagery shows a submarine base to be located, an official at South Korea's Joint Chiefs of Staff said.
The launch comes two days after rival South Korea and the United States began annual military exercises in the South that North Korea condemns as a preparation for invasion, and has threatened retaliation.
North Korea has become further isolated after a January nuclear test, its fourth, and the launch of a long-range rocket in February brought tightened UN sanctions.
With inputs from Agencies.