In sights similar to what Chennai saw last week, thousands of people have been affected by severe deluge in northwestern England.
Storm Desmond dumped record levels of rain on northern England and Scotland over the weekend, flooding areas of Cumbria and Lancashire counties, and prompting authorities to call in the armed forces to help evacuate people.
Media reports said residents trudged through waist-level waters carrying their possessions, including pets, while others were helped onto dinghies and even a canoe crewed by volunteers.
While rescue came quick, relief still eludes those affected. Here are some glimpses:
---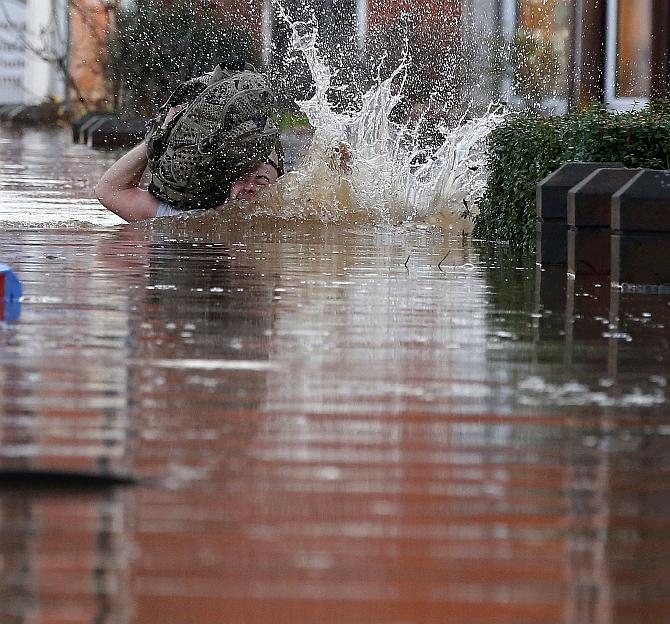 A local resident stumbles as he wades through flood water on a residential street in Carlisle district of Cumbria county. Photograph: Phil Noble/Reuters
---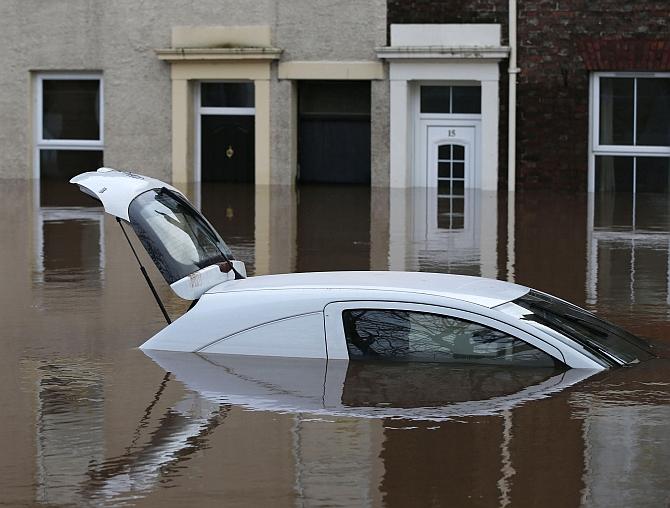 A car is submerged under flood waters in the city centre of Carlisle. Photograph: Andrew Yates/Reuters
---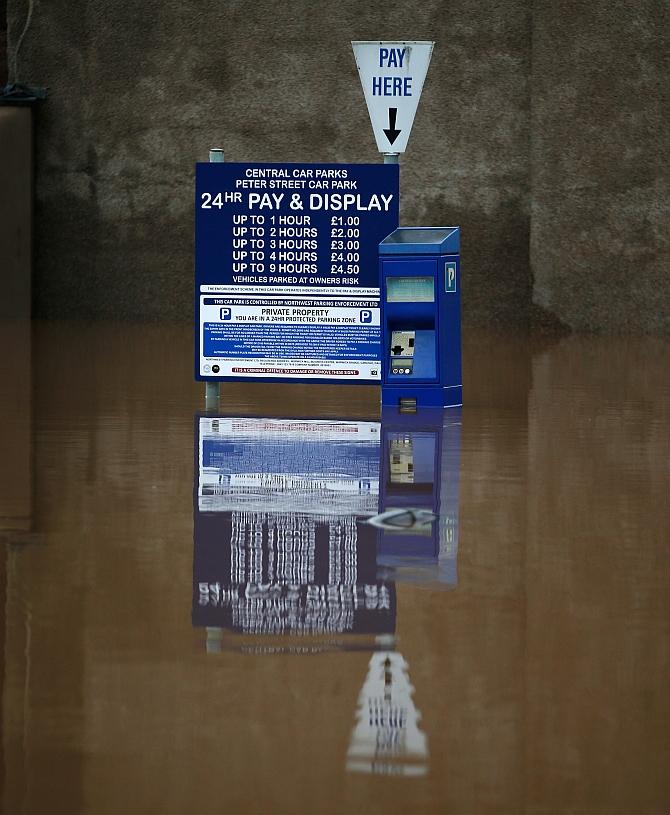 A parking payment machine stands half submerged under flood waters in Carlisle. Photograph: Andrew Yates/Reuters
---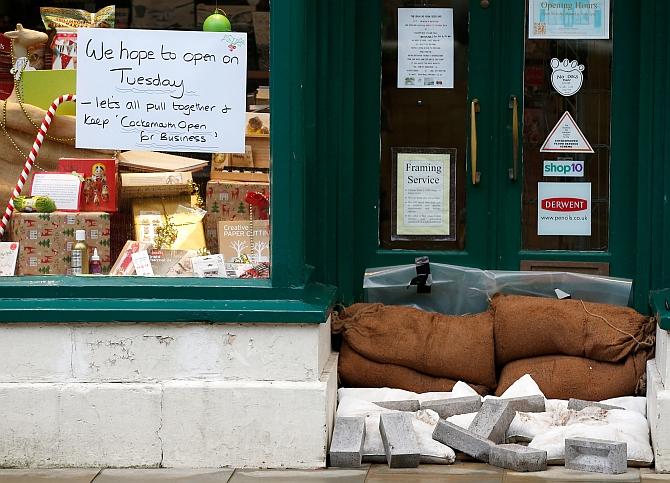 A sign to customers is seen infront of Christmas decorations in a sand bagged business in Cockermouth district. Photograph: Andrew Yates/Reuters
---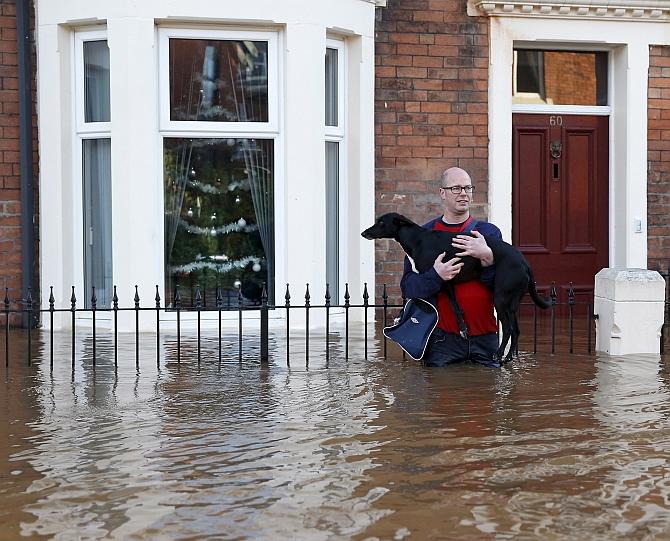 A man holds his dog as he wades through a flooded residential street in Carlisle. Photograph: Phil Noble/Reuters
---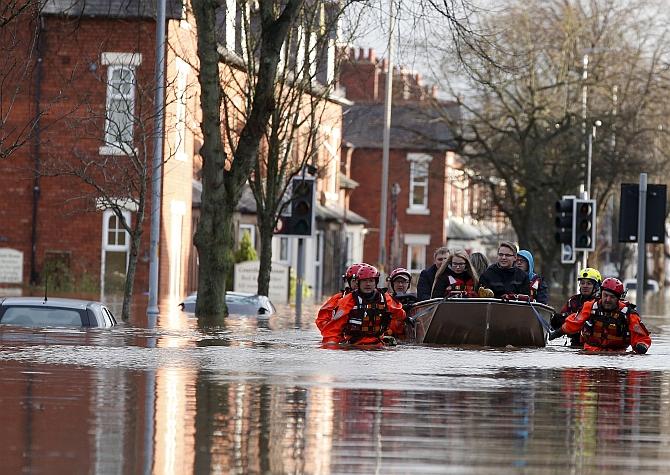 Rescue workers remove local residents by boat from a flooded residential street in Carlisle. Photograph: Phil Noble/Reuters
---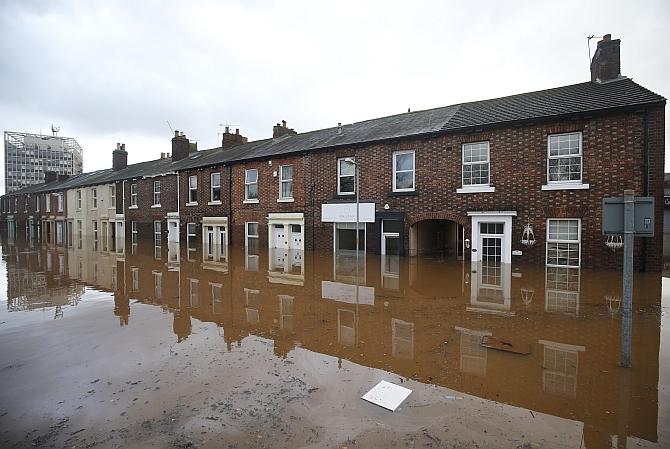 The city centre in seen under flood waters in Carlisle. Photograph: Andrew Yates/Reuters
---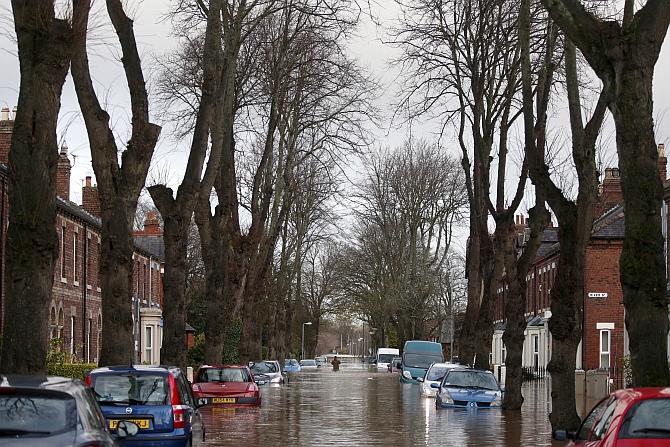 Residents wade through flood waters in the Warwick Road area of Carlisle. Photograph: Phil Noble/Reuters
---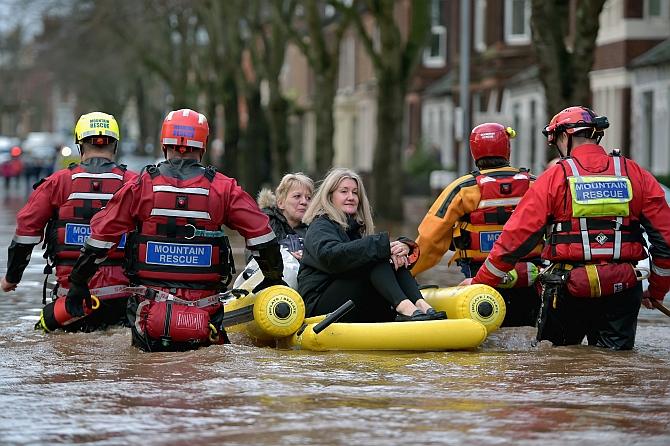 A rescue team helps to evacuate people from their homes. Photograph: Jeff J Mitchell/Getty Images
---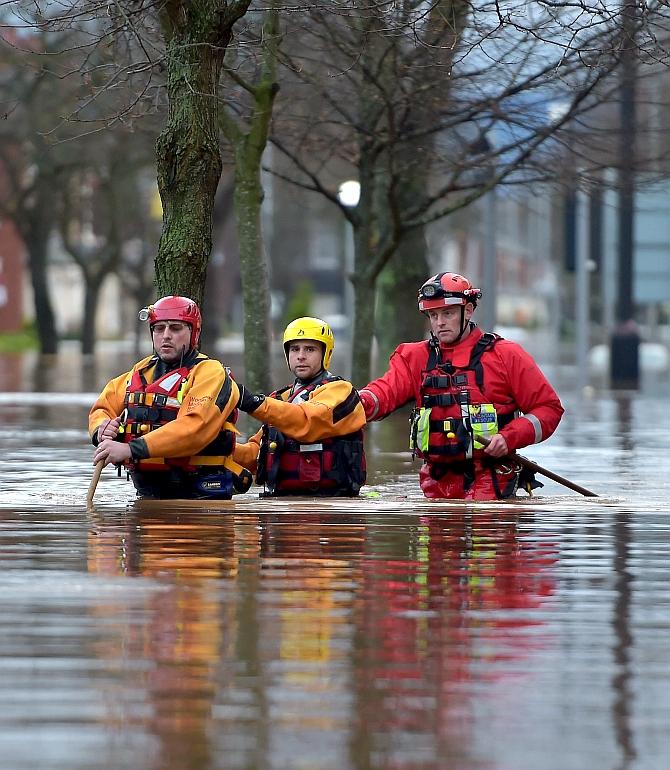 Storm Desmond brought severe disruption to areas of northern England as dozens of flood warnings remain in place. Photograph: Jeff J Mitchell/Getty Images
---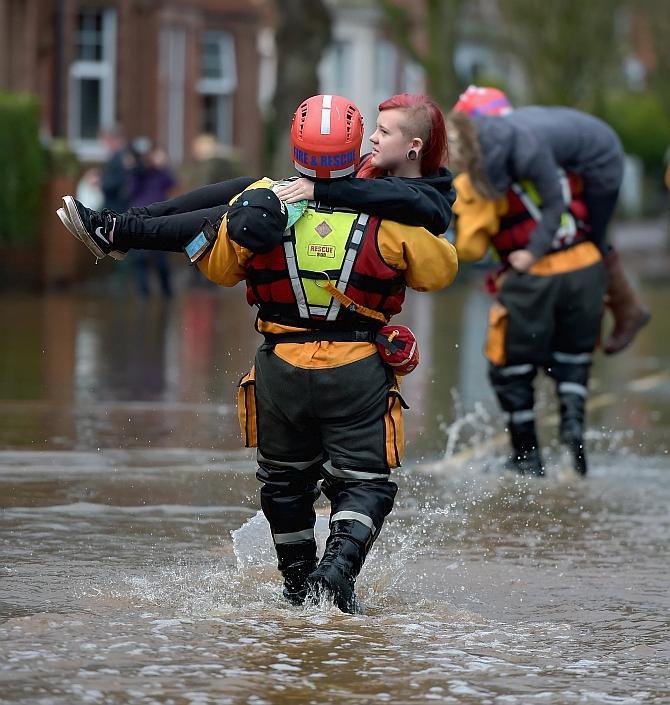 Rescue teams carry two young women to safety through the flood water as they continue to to evacuate homesin Carlisle. Photograph: Jeff J Mitchell/Getty Images
---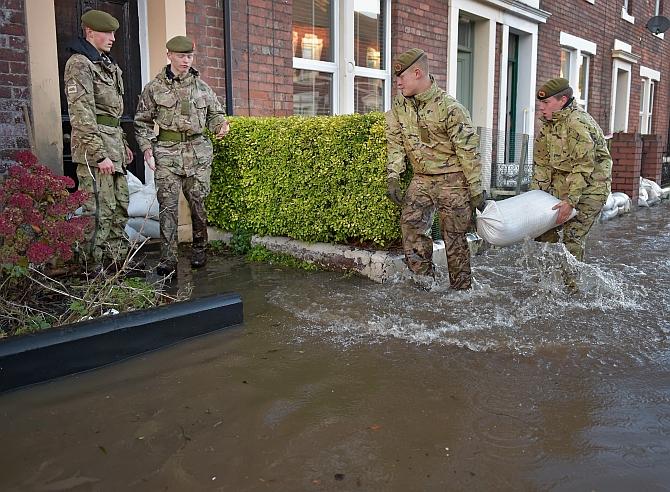 Members of the Army help with the rescue effort. Photograph: Jeff J Mitchell/Getty Images