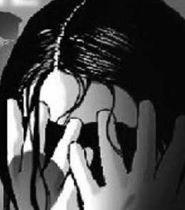 Search operations continued for the third day on Monday to apprehend those involved in the abduction and harassment of a noted South Indian actress, an incident which has sparked nation-wide outrage.
Kerala Chief Minister Pinarayi Vijayan spoke to her and assured of stern action against the perpetrators.
Meanwhile, three persons, including the suspected mastermind, moved the Kerala high court seeking anticipatory bail.
Vijayan called up the actress and promised her all support amid widespread condemnation of the incident and growing calls for immediate action against the culprits, including from the apex South Indian actors' body.
He promised stern action against those responsible for the February 17 incident in which the actress was allegedly harassed inside her car for two hours by her tormentors, who had forced their way into the vehicle, before vanishing in a busy area in Kochi.
Ruling Communist Party of India-Marxist state secretary Kodiyeri Balakrishnan also spoke to the actress over phone, an official release said in Thiruvananthapuram.
The Chennai-based South Artistes Association expressed shock and urged Vijayan to ensure the culprits were brought to book without any further loss of time.
Police said some people have been taken into custody for allegedly helping the suspected mastermind Pulser Suni, who remained at large even three days after the crime which has caused nation-wide outrage and raised questions about the safety of women.
Police, however, remained tight-lipped about reports that two associates of Suni, members of the gang which assaulted the actress, have been picked up from Coimbatore.
With police launching a hunt for them, Sunil, commonly known as Pulser Suni, and his two alleged associates Manikandan and V P Vigeesh moved the court, claiming as 'wrong' the allegations that they had attempted to kidnap and rape the film star.
They claimed they have been 'falsely implicated' on the basis of confessional statement of Martin, the driver of the actress' car, who has already been arrested for alleged criminal conspiracy.
The anticipatory bail pleas are likely to come up for hearing on Tuesday.
Meanwhile, a group of women activists took out a procession in front of the state Secretariat in Thiruvananthapuram to protest against the incident.
In a letter to Vijayan, the SIAA said the incident showed 'there is no safety even for a popular woman celebrity' in the country.
"It is hereby requested that you intervene in the issue without any further delay and speed up the investigation to book the culprits and put them behind bars," it said.
SIAA general secretary and popular actor Vishal Krishna lauded the actress for her 'courage' to speak out.
"Most people would have been embarrassed to speak out if they had undergone such trauma. I laud her courage. Such an incident should not have happened," he told reporters.
He said if a well-known actress could undergo such an experience, 'think of the situation of the common people.'
"We are in complete solidarity with the actress," he said.
Meanwhile, Union Minister for Women and Child Welfare Maneka Gandhi flagged concern over the law and order situation in Kerala and wanted Vijayan to take stock of the situation.
"Not one law is being listened to in Kerala. It is time the chief minister took stock of the situation... There should be President's rule," she told a Malayalam TV channel.
Gandhi said the happenings in Kerala were not good for women and children.
"Kerala has degenerated into a state where women and children are no longer safe whether it is a political worker, women, a child or weaker sections...," the minister said.
"Gangs are roaming around. Sometimes they are killing animals, sometimes they are killing children and sometimes killing political workers. These are the same criminals who are running the state," she alleged, adding they were thriving because of 'no action' by the police.
Reacting to Gandhi's statement, CPI-M MP M B Rajesh said her outburst was 'politically motivated' and added that even the state Bharatiya Janata Party leadership has not called for President's Rule.
"Her response on various subjects ranging from stray dogs, are childish," he said, adding, "No one takes her seriously and Gandhi does not have a sense of reality."
Meanwhile, Vijayan directed Home department to track down goons in the state.
As per the directions, a list of 2010 anti-social elements had been prepared and the chief minister had directed district collectors to frame charges against them under KAPA (Kerala Anti Social Activities Prevention Act), official sources said.
As per the list there were around 85 goons in Kochi.
State DGP Loknath Behara met Vijayan and held discussions, police sources said.
In another development, Kerala Women's Commission on Monday registered a suo motu case and directed the director general of police to file a report on the progress of investigation and take urgent steps to nab the accused.
Support continued to pour in for the actress from Bollywood with actor-filmmaker Farhan Akhtar tweeting, 'Shocked to hear about the horrifying ordeal **** went through. Wish her strength to get over it and hope all the morons are caught'.
Actor Riteish Deshmukh said, 'Entire country is with her. "Salute her courage. # with you****. your courage will inspire many to take a stand against such evil,' he tweeted
Actors Arjun Kapoor and Varun Dhawan also condemned the incident.