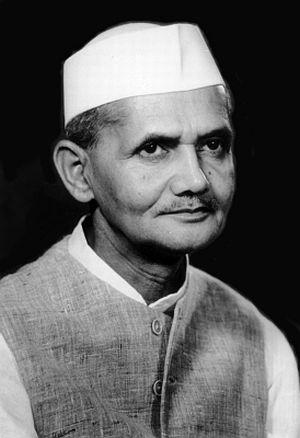 A foreign country, which now has good relations with India, spread false information on the death of former Prime Minister Lal Bahadur Shastri in Tashkent nearly four decades ago, intelligence reports produced on Wednesday by the Prime Minister's Office MO before the Central Information Commission indicate.

Being directed by Chief Information Commissioner Satyananda Mishra to produce before him all the "classified documents" related to death of Shastri in a sealed cover, the Prime Minister's Office produced only one sheet of paper saying it is the only document in classified category with it.

After going through the document, Mishra pointed out that document has "nothing to do directly" with the death of the former Prime Minister.

"The document comprises intelligence reports collected from different sources saying that a foreign country was spreading canards about former Prime Minister's death. The country mentioned here was not in good terms at that time but now we certainly have good relations. The document, if disclosed, has potential to adversely affect these relations," Mishra observed without naming the country.

The case relates to RTI application filed by Anuj Dhar, author of "CIA's eye on South Asia", seeking "classified documents" held by the PMO on the death of Shastri in Tashkent in 1966. The CIC had directed the PMO to produce the documents before it to decide if they can be disclosed.

Reacting to it, BJP leader and grandson of Shastri, Siddarth Nath

Singh said there was a tendency in India once to blame Pakistan or the international community for all wrongs.

"If it has been a rumour for last four decades, why should government shy away from de-classifying records," he asked.

"The suspicion is not on basis of hearsay. Suspicion is because of susceptible circumstances leading towards the unnatural death of Shastriji," Singh said.

During the hearing, Mishra also said it has been four decades since the death of Shastri and if the government had come with a white paper on the incident, these conspiracy theories could have been put to rest but reserved his decision on the issue.

Singh said there were too many reasons to believe that that it was not a natural death like body getting blue, no post-mortem done, missing cook who had come from who is alleged to have slipped into Pakistan and last minute change in the designated hotel room for the Prime Minister.

Dhar, who filed the petition, said the information that some foreign country was behind rumours could have originated from the then spy agency of Russia, KGB, to wash its hands off as India was in the grip of "CIA-phobia" that time.

After the 1965 war with Pakistan, Shastri had gone to Tashkent, in the erstwhile USSR, to meet the then Pakistan President Mohammad Ayub Khan.

On January 11, 1966, a day after signing Tashkent declaration, he died under mysterious circumstances. His family had alleged foul play and demanded a post-mortem to know the causes of his death but it was not conducted.