Former Congress leader and last chief minister of undivided Andhra Pradesh N Kiran Kumar Reddy joined the Bharatiya Janata Party on Friday, lauding Prime Minister Narendra Modi and slamming the opposition party's leadership for "damaging" its organisation across the country.
Reddy joined the BJP in the presence of Union Minister Pralhad Joshi and hit out at the Congress "high command", an apparent reference to the Gandhi family, for its inability to accept people's verdict and make a course correction. This is the reason why he has left the party, he said.
"My king is very intelligent. He does not think on his own and he does not listen to anyone's advise," he cited a saying to attack his former leaders.
They believe they are correct and all others, including the people of India, are wrong, he said, accusing them of being unable to analyse repeated electoral failures of the party.
They want authority to control but don't want to work hard or take any responsibility, said the four-time former MLA, who had quit the Congress last month.
Citing his family's over seven-decade-long association with the Congress, Reddy said he never imagined he will leave the party.
The Congress is getting damaged in all states and its high command does not interact with others or consider their opinion, he said.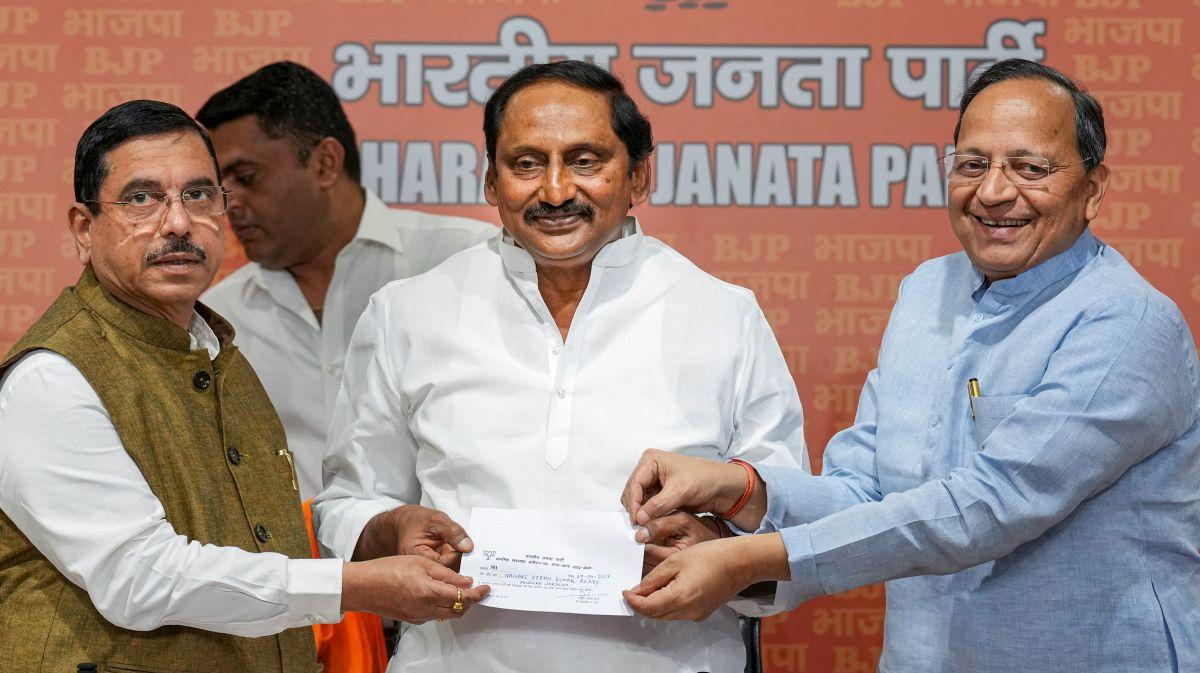 Reddy contrasted the rise of the BJP with the decline of the Congress since 1984 and lauded the ruling party's leaders led by Modi for their hardwork and commitment towards the nation and its development.
The talk of BJP now brings to the fore ideas like nation-building in people's mind, he said. Its leadership has clarity of thought and consistency, and taking courageous decision is the hallmark of the government, he said.
Reddy also lauded Modi's commitment to fighting corruption.
With their lack of interaction with people and leaders, the Congress leadership invariably picks wrong people for different jobs, he said.
Joshi expressed confidence that Reddy's joining will boost the party in Andhra Pradesh, where it remains a marginal force, and also in Telangana, which was carved out of the state in 2014 when Reddy was the undivided state's chief minister.
Opposed to the state's division, he had quit the Congress and formed his own party which failed at the hustings. He rejoined the Congress in 2018.
Though Reddy is not really seen as a very influential leader in the state, the BJP believes that his experience and profile will bring heft to its organisation there.