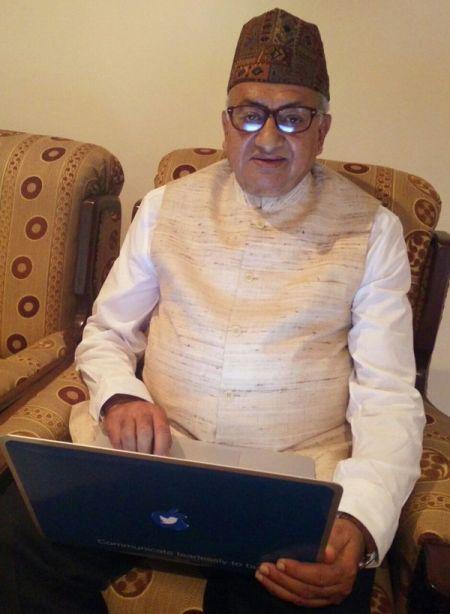 Nepal on Friday recalled its ambassador to India over charges of non-cooperation and indulging in anti-government activities.
Ambassador Deep Kumar Upadhyaya had "confronted" with Prime Minister KP Sharma Oli regarding the cancellation of President Bidya Devi Bhandari's scheduled visit to India, Nepalese Foreign Ministry sources said.
The conversation between Oli and Upadhyaya reportedly took place after the cancellation of the President's trip.
The Nepalese cabinet had decided to recall Upadhyaya after his brief conversation with the prime minister, they said.
Bhandari was scheduled to visit India from May 9 as the state guest at the invitation of President Pranab Mukherjee. She was also scheduled to participate in a 'Shahi Snan' in Ujjain's Simhastha Kumbh on May 14.
Earlier in the day, government sources in New Delhi said, "We have learnt that Nepali President Bidyadevi Bhandari's official visit to India has been postponed by the Nepali side. We understand that this is on account of the political developments in Nepal."
Upadhyaya, a leader of opposition Nepali Congress who was appointed as Nepal's envoy to India in April last year, has been charged with indulging in anti-government activities.
He has also been accused of visiting Madhes districts of southern Nepal along with Indian envoy Ranjit Rae without informing the foreign ministry, The Kathmandu Post reported.
The Nepalese diplomat has been also charged with involvement in toppling the Oli government, it added.
Prime Minister Oli on Thursdaty on Thursday survived a threat to his government after a U-turn by Prachanda-led Maoists who decided not to withdraw support to him "for the time being".
Image: Nepal's Ambassador to India Deep Kumar Upadhyaya. Photograph: Twitter