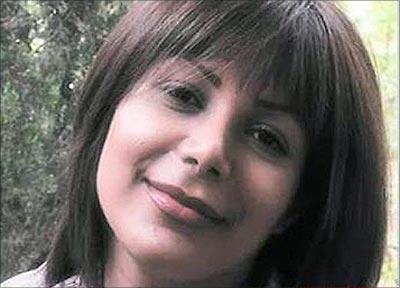 The killing of 26-year old Neda Agha Soltan as she watched a pro-democracy protest in Teheran and the mobile phone footage of her final moments have become a powerful worldwide symbol of the unrest in Iran.

The Timesonline website  reported that Iranian authorities had ordered Soltan's family to take down posters mourning her death. The authorities had also banned a public funeral and prevented gatherings in her name while the  Iranian media has not mentioned her death.
The gruesome graphic video of her death has galvanised a worldwide outcry against the Iranian government's crackdown on pro-democracy protestors who are seeking a recount in the recently concluded presidential election.

Image: A woman identified on Flickr as Neda Agha-Soltan is seen in an undated photo uploaded on June 22, 2009.
Photograph: Reuters
This video's contents are graphic. Viewer discretion is advised.

Watch the video