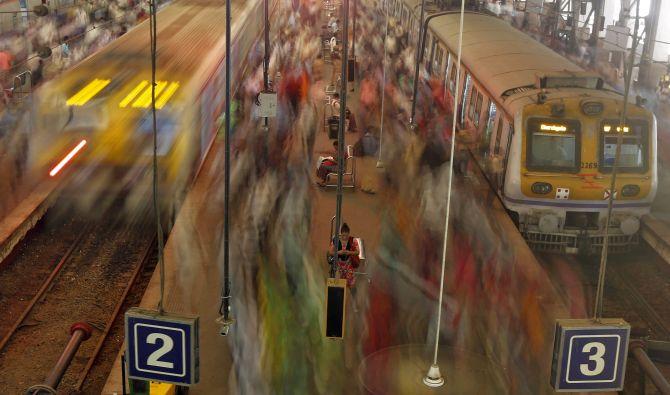 Nearly 50,000 people have lost their lives between 2015 and 2017 on railway tracks after being hit by trains, according to official data from the Indian Railways.
A train mowed down at least 59 Dussehra revellers as they were watching a Ravana effigy being burnt while standing on railway tracks near Amritsar on October 19, leading to questions how the national transporter could prevent such deaths.
Data provided by the railways states, 49,790 deaths happened because people were hit by trains on tracks from 2015 to 2017.
Most of the deaths were reported from the Northern Railway zone at 7,908, followed by 6,149 deaths from the Southern Railway zone and 5,670 deaths from the Eastern Railway zone.
The Government Railway Police collates data on such deaths zone-wise and the data for this year hasn't been collated yet, railways said.
Deaths on railway tracks occur due to trespassing, violating safety and cautionary instructions, avoiding over-bridges, using mobile phones and other electronic gadgets when crossing railway tracks.
Officials said the railways has taken corrective measures such as regular announcements through passenger address system at stations, urging passengers to use foot-over bridges, awareness drives against trespassing were conducted, construction of boundary walls, warning signs were erected to prevent accidental deaths on railway tracks.
Unauthorised trespassing on railway premises, including on tracks, is a punishable offence under Section 147 of the Railways Act, 1989.
During 2018, as of September, 1,20,923 people were arrested and prosecuted by the Railway Protection Force for intruding the railway system.
Under Section 147 of Indian Railway Act, a total fine of Rs 2.94 crore was imposed on them by courts during the period, according to data provided by the railways.
Last year, 1,75,996 people were arrested and prosecuted by the RPF for trespassing the railway system and a fine of Rs 4.35 crore was imposed on them.